Party time with the babes in the ancient city of Huai'an in Jiangsu Province in China. Local car dealers organized the '23th Huai'an Auto Culture Festival', attracting more than 10.000 people with the latest new cars, and with a sensational 'Chest Shape Contest'. We have photos of the winner.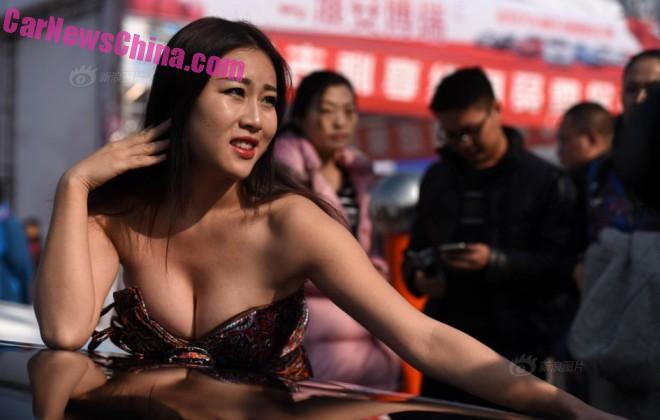 She is a local girl, 27 years old, blessed with the impressive cup size of 34F. She can be seen here looking sweet on the booth of the local Haval dealer. Contests of this kind are not unusual in China, but they are seldom so frankly named. They mostly go like 'model show' or such. Chest Shape Contest is quite extreme. And it isn't just a thing of those sleazy car dealers; the local provincial government co-organized the event. They were in to it…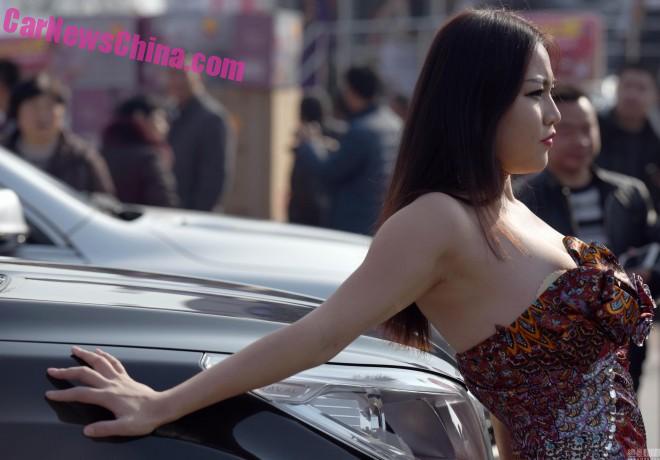 That's a pad.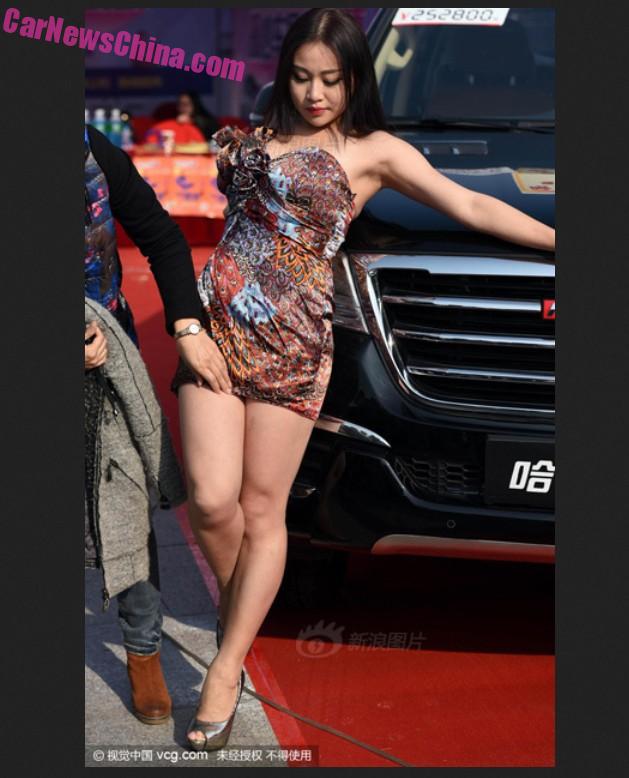 A handler pushes it down. Car is a Haval H9.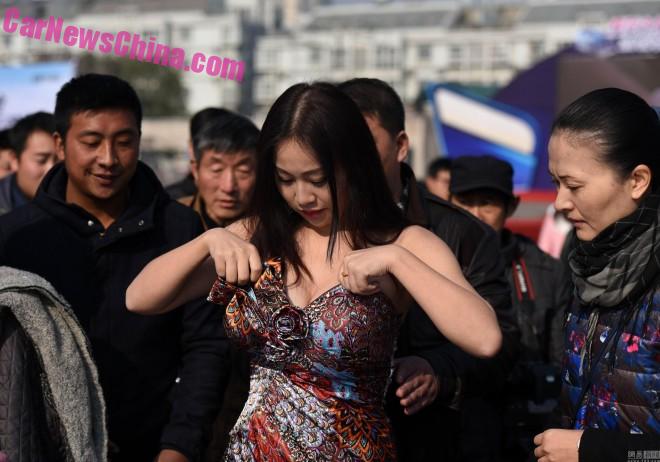 She pulls it up. She seems cold. Visitors and handler, the woman on the right, are dressed in thick winter coats. The local car lovers are getting interested and are coming closer.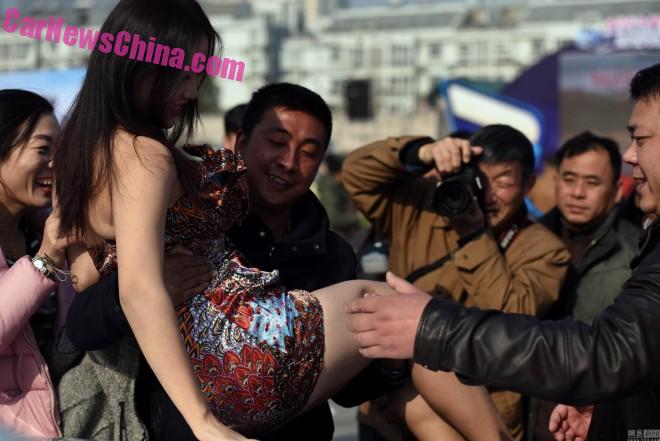 And one just does it and lifts our winner from the ground, while the others are cheering and smiling and clicking away.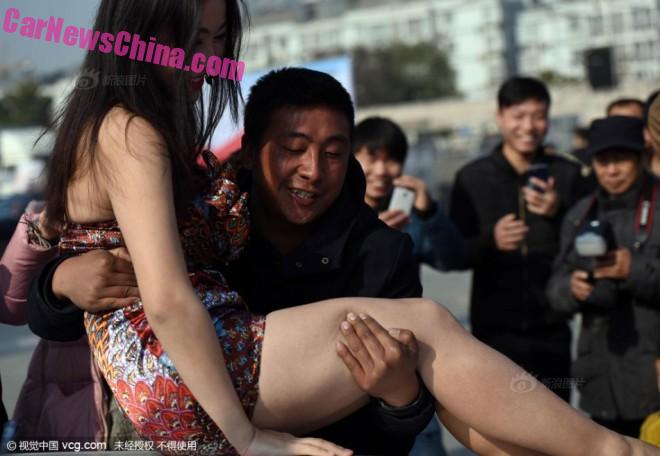 Could it have been love..?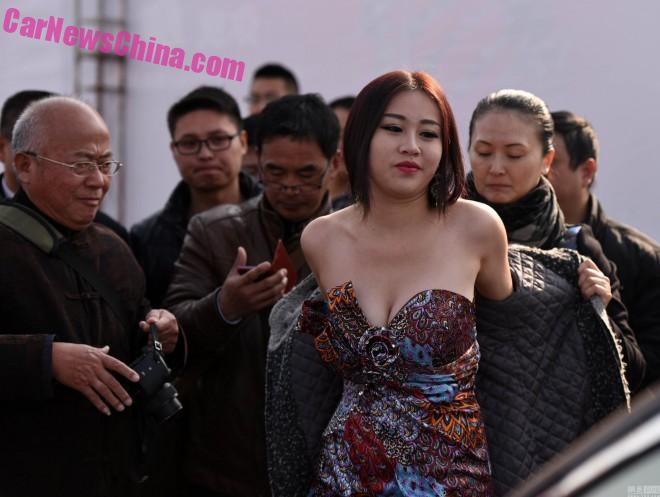 The girl however didn't rally dig all that and decided to leave. Her handler, likely her mom, helps her in a coat.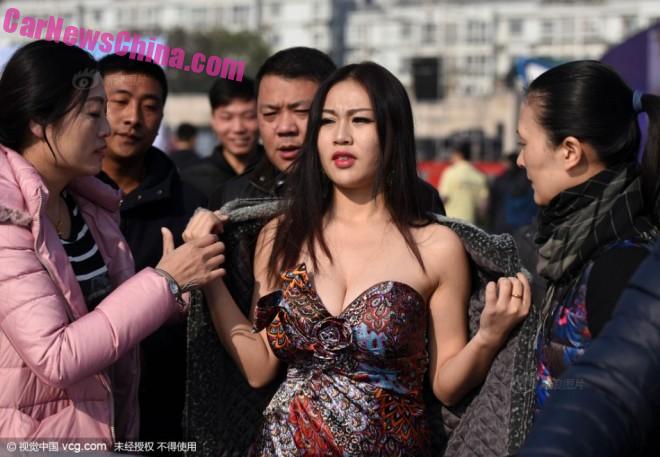 But it seems she suddenly changes her mind. Some more modelling for the men maybe?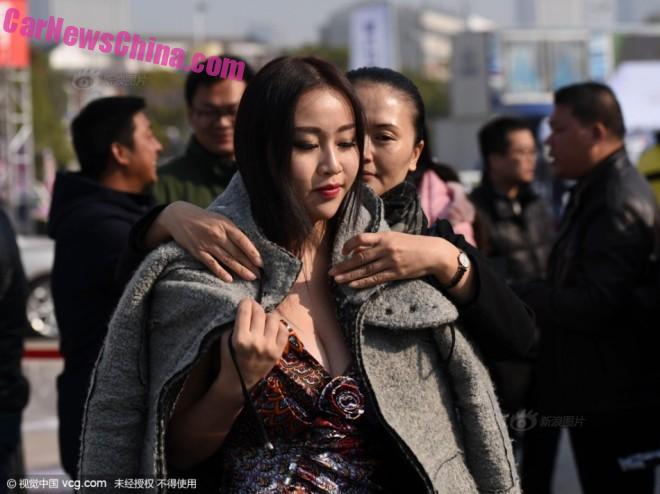 'No!' says the handler…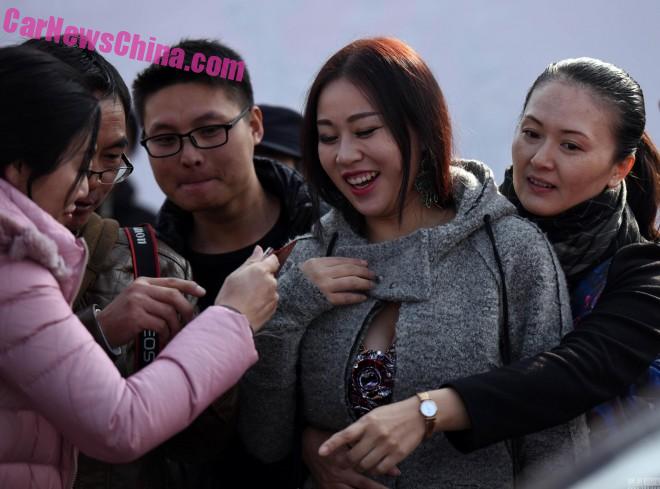 … and all are all smile.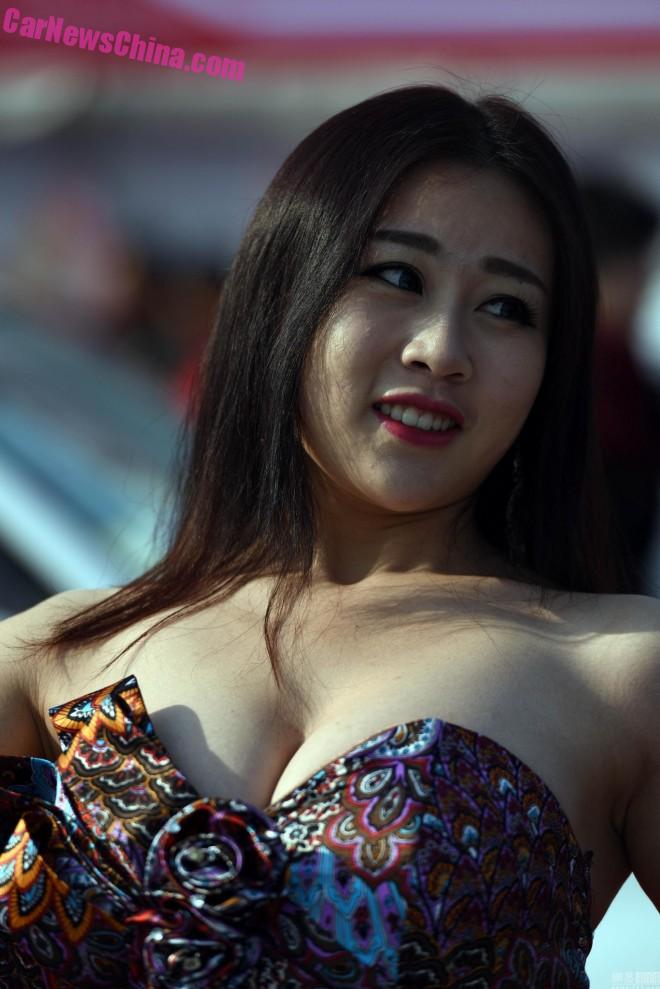 One more from the show, showing the beautiful winner of the Chest Shape Contest at the 23th Huai'an Auto Culture Festival. Congrats!