Spectacular Spy Shots of the all new Geely Emgrand S7 in the factory, showing that the new Geely is almost ready for the Chinese car market, where it will be launched in early 2016. The new Emgrand S7, formerly known as the Emgrand Cross, stands on the same platform as the Emgrand compact sedan.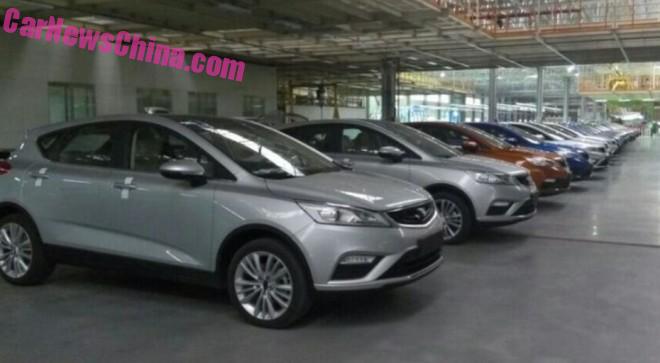 A long line of brand new S-sevens, silver, orange, blue and some white.
At launch there will be two four-cylinder petrol engines available: a 1.3 turbo with 133hp and 185nm mated to a 6-speed CVT, and a 1.5 with about 150hp mated to a six-speed manual or six-speed automatic. Price for all this pretty is expected to start around 75.000 and end around 95.000 yuan.
Later on a hybrid version will join the line-up, based around a 1.8 liter four with 88hp, mated to an electric motor with 54hp. Range on pure electric will be 50 kilometer, and full range 650 kilometer.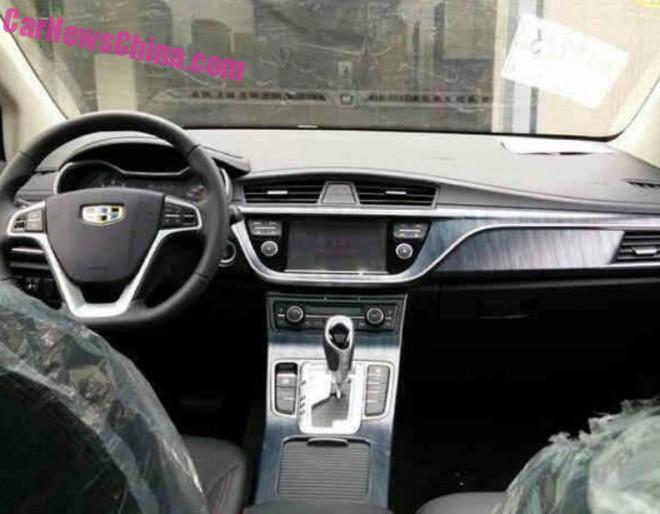 The trendy interior of the 1.3 turbo. Flowing lines everywhere, big touch screen in the center console, wood-like materials, analogue dials with a display in between, a flat bottomed steering wheel for racy, a shiny gear knob, and an electronic parking brake.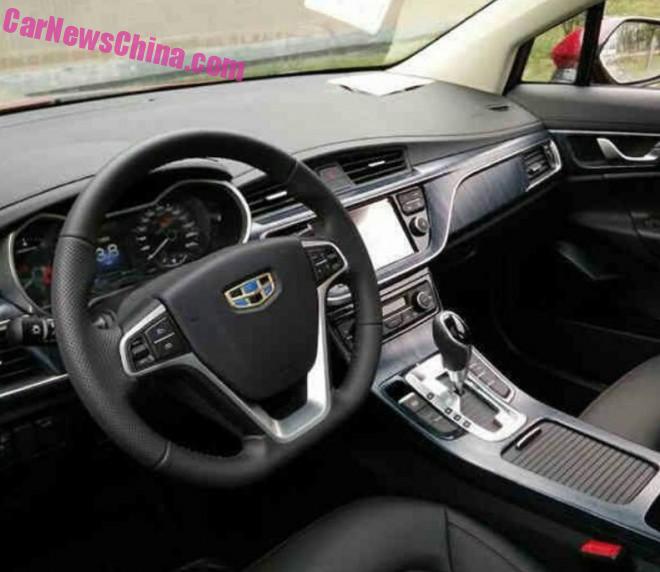 Probably the best Geely interior ever.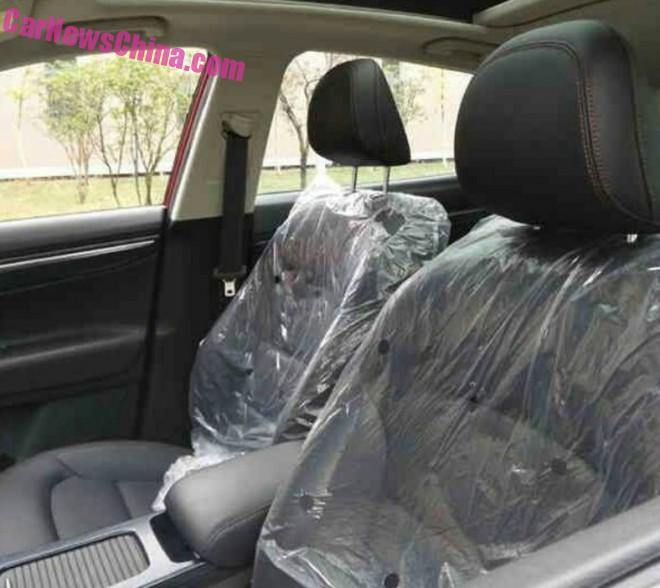 Somewhat sporty seats with an armrest in the middle.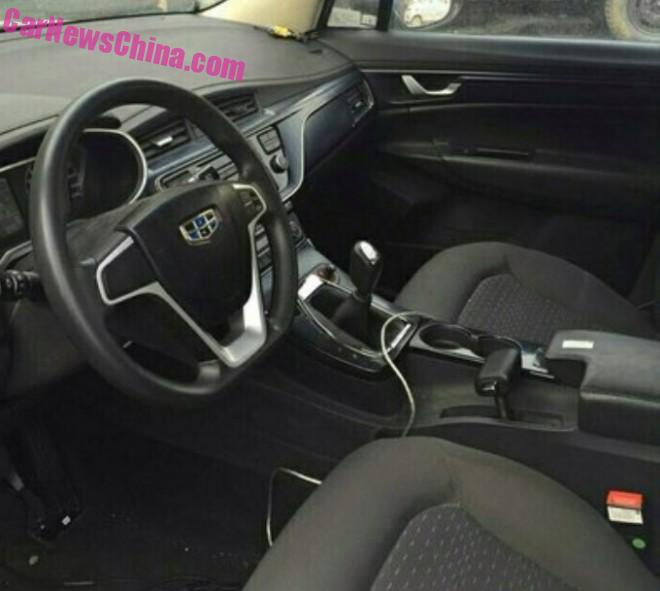 The interior of the cheaper 1.5. Manual box, manual parking brake but a good looking one, and fabric seats.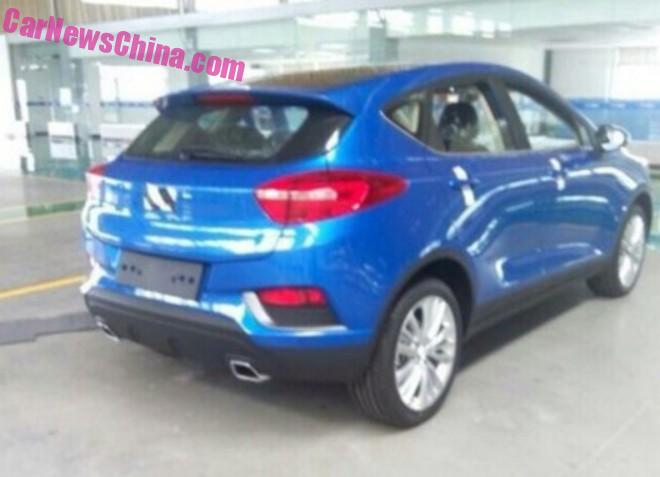 A fine looking ass, but lights are rather large and pipes are poorly integrated in the bumper.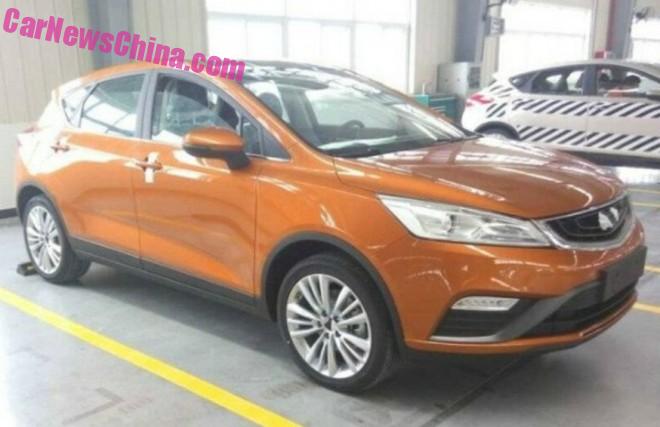 An orange example. Headlights are gigantic. Wheels look a tad too tiny here. And that new fancy grille seems completely pointless when only the outer ring is in chrome. It should be like this.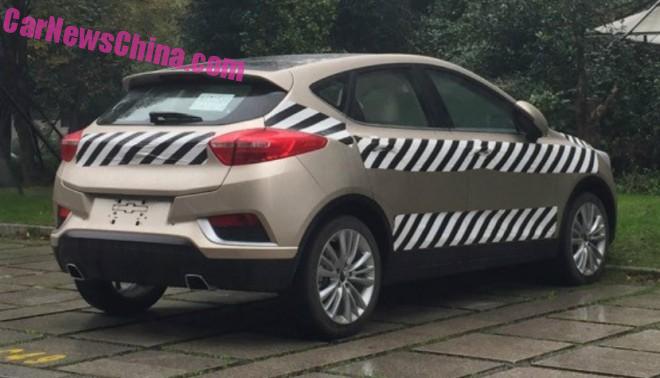 A beige car with some camouflage. Check those pipes again. Odd body panels stretching from fender to license plate area. Daring.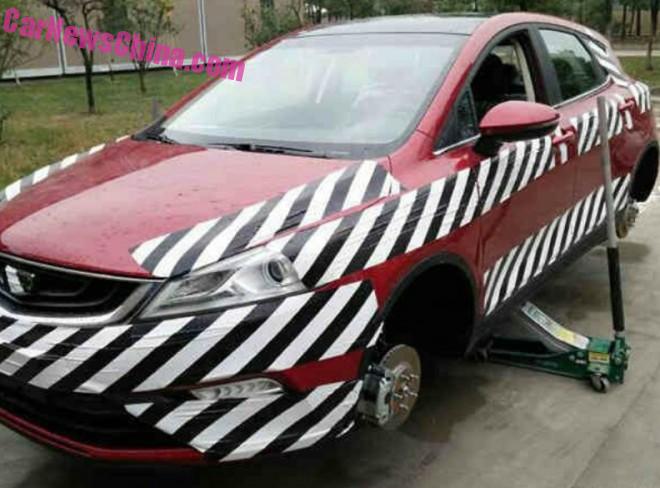 A red test car with the wheels off.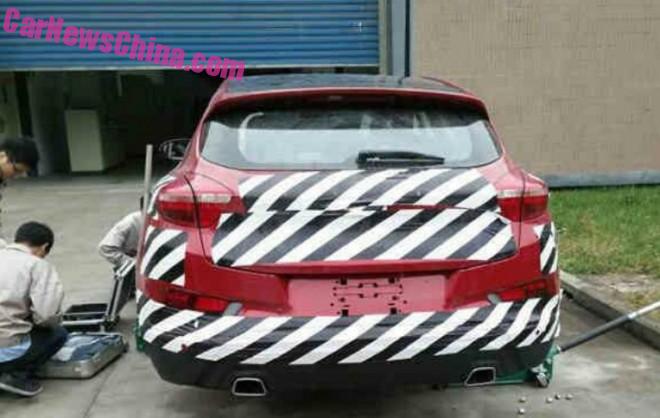 The test team sneakily fitting bigger wheels..?