The best Spy Shots so far of the new Geely Emgrand compact sedan, and it is probably the best looking Geely since the Meirenbao. It features the new Geely grille, large LED headlights, a sporty bumper with chromed handlebars, and sweet looking alloys. The new sedan is the production version of the Geely Emgrand Concept.
The new Emgrand sedan is the successor of the Geely Emgrand EC7 sedan. Price starts at 69.800 yuan and ends at 87.800 yuan. Engines: 109hp 1.5 and a 133hp 1.3 turbo.
The name of the new car is yet unknown, but it is likely going to be EC7 again. Interestingly, last week Geely launched the 'Emgrand EV', a new electric car based on the current EC7, albeit with a new grille. One can't help but wonder why Geely didn't base their new EV on their new sedan.
But this kind of illogicality is not unusual in China. Another example is the new Dongfeng Fengshen A60 EV, based on the old variant of the Fengshen A60 sedan, while the facelifted Fengshen A60 launched on the same day as the EV (!!!). Madness.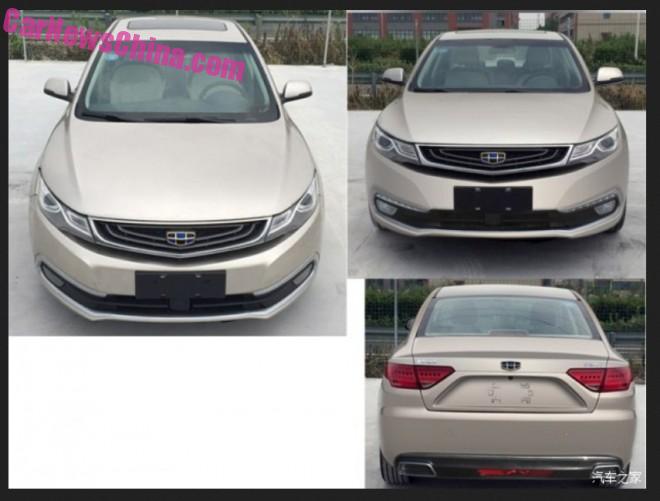 The new Emgrand sedan will keep the 133hp 1.3 turbo, mated to a six-speed manual or a six-speed DCT. The rest of the engine line-up is still unclear. Some sources talk about a 129hp 1.8, which seems odd, and others about a 150hp 1.5 turbo, which would make more sense. The new sedan will be moved slightly upmarket. Price is expected to start around 80.000 and end around 100.000 yuan. There will also be a hatchback version which will be called Emgrand S7.
Size of the sedan: 4720/1802/1478, and wheelbase is 2680.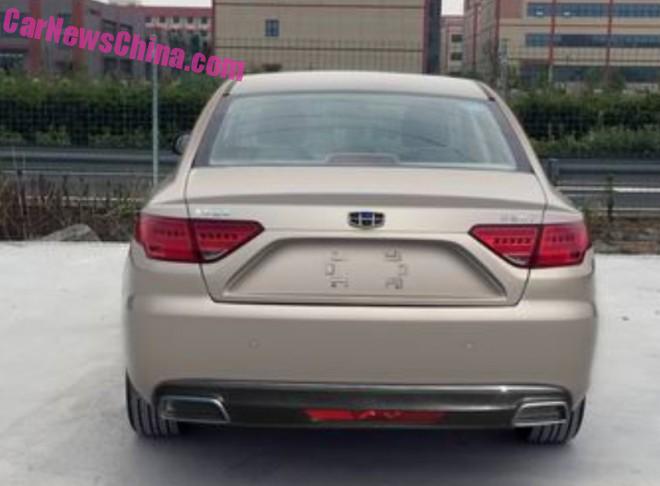 Great looking ass with a spoiler in the boot lid and trendy red lights. But the tailpipes are too obviously fake.