The first Spy Shots of the new Chery Tiggo 3X SUV for China. The Tiggo 3X is basically a sporty coupe-like variant of the Chery Tiggo 3, and is based on the same platform, just like the upcoming Cowin Auto X3. Chery is in an X mood this December! The Tiggo 3X will be launched on the Chinese car market in the first quarter of next year.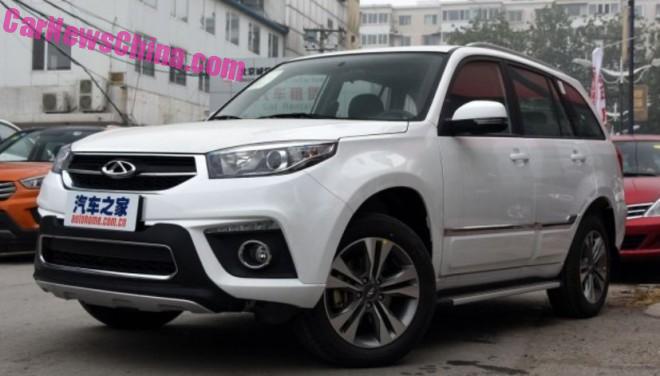 This is the Chery Tiggo 3. In production since 2006 and looking better with every facelift. This one will go on forever. Price starts at 73.900 and ends at 98.900 yuan. Lone engine is a 1.6 petrol with 126hp, mated to a five-speed manual or a CVT.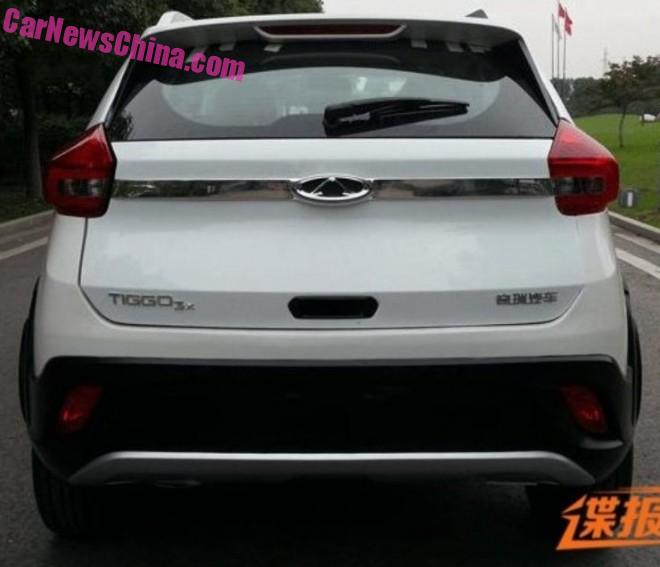 The hipper Tiggo 3X will get the same 1.6 and a 106hp 1.5. That seems barely enough for such a car, let alone for a sporty such a car, but it will allow Chery to sell it very cheap, with a price expected to start around 68.000 yuan. The 3X is aimed at the young, and the young prefer style over power, or so Chery seems to think.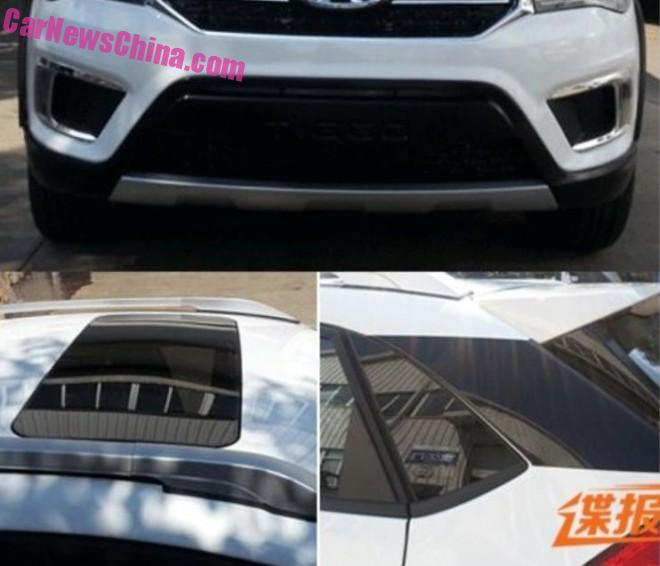 Another trim level with a black D-pillar. Roof rails seem usable.