The best Spy Shots so far of the new Cowin X3 SUV for China. The Cowin X3, code named XC51, is the production version of the 2014 Cowin i-CX concept, it will be launched on the Chinese car market in the first half of 2016. Debut is expected for the Beijing Auto Show in April.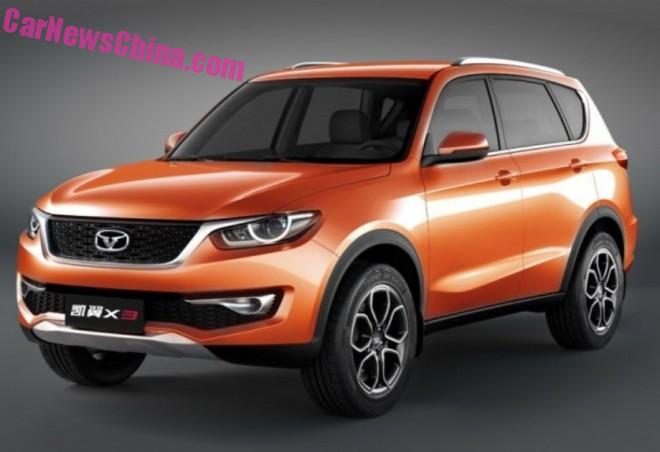 A just-released official image.
Cowin Auto is a new car brand under Chery Automobile focused on making cheap and somewhat trendy vehicles for young car buyers living in second and third tier cities, a booming new market in China with a vast potential for zillions of sales.
Cowin Auto will develop new vehicles from scratch and they will inherit several vehicles that are now sold under the Chery name. The Cowin X3 is based on the long-running Chery Tiggo 3 SUV.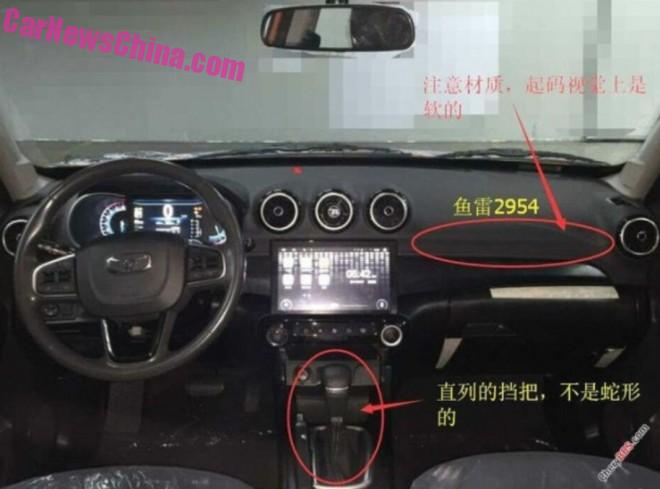 A very dark but high tech dash with a 10.1 inch LCD touch screen in the center, and a 7 inch LCD screen for the entire instrument panel. Above the central screen are three trendy round air vents.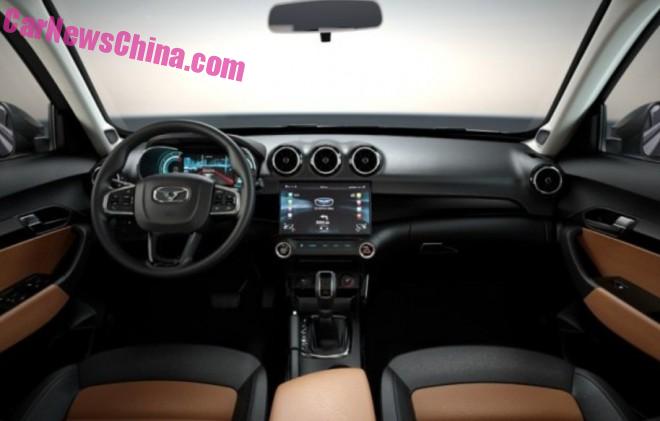 Official image. Dash is still very dark but doors and seats get some orange, a color we are seeing a lot on new Chinese cars.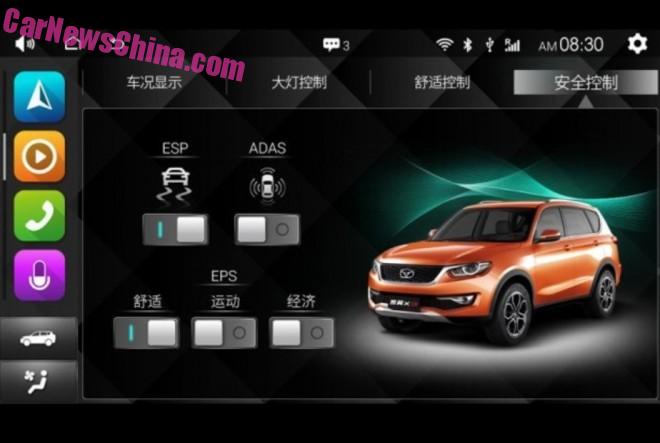 An official image of the screen in action. The system is operated by the iCar 1.0 operating system.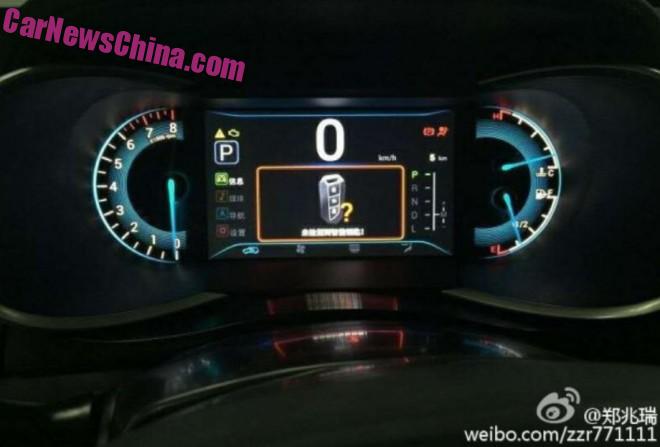 The instrument panel. Revs top at 6000 rpm.
The X3 will be powered by 1.4 turbo and 1.6 turbo four-cylinder petrol engines, both mated to a 6-speed manual or a six-speed DCT, sending power to all four wheels. Cowin is also working on a plug-in hybrid variant.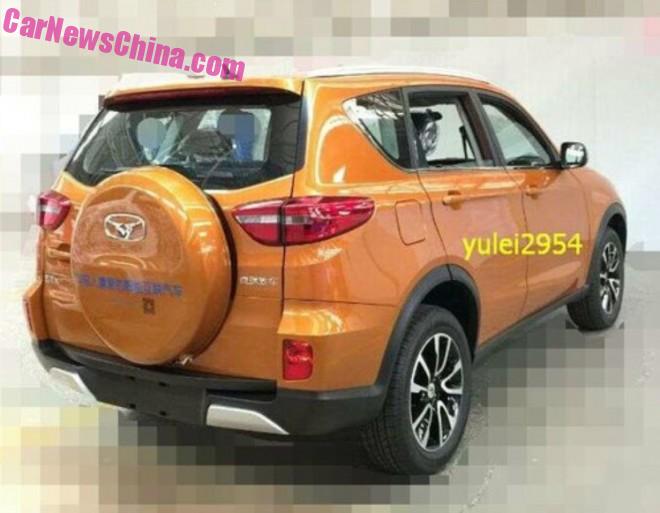 Large Cowin logo on the spare wheel cover, but real wheels are as tiny as they come. Black plastic around the arches for that cross-the-mountain feeling, and roof rails that appear to be usable, but only just.