The new FAW Senya R7 SUV is finally ready for China. It will launch on the Chinese car market in the first quarter of 2016, with a price ranging from about 60.000 to 80.000 yuan. The R7 has become quite a fine looking car, with sleek headlights, a big FAW logo on the grille, and a skid pad for the mountains.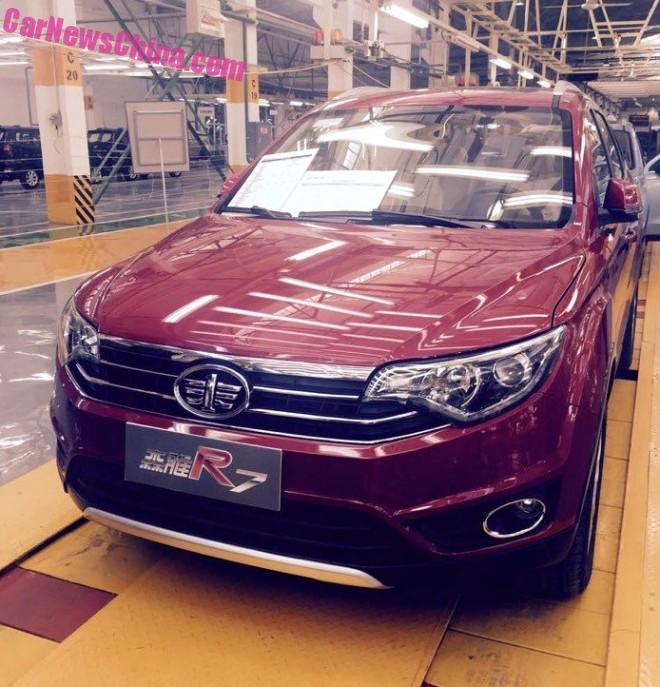 The Senya R7 SUV has been trough four different names during its lengthy development process; it was previously known as the FAW R020, the FAW R20, and the Junpai D80.
'Senya' (森雅), also known as Xenia, is a FAW range that presently consists of a bunch of small MPV's, the largest being the Senya M80. It doesn't make much sense to park an SUV in there, but this being FAW, it probably makes a lot of sense. The Senya R7 is manufactured by FAW-Jilin, a FAW subsidiary based in Jilin Province.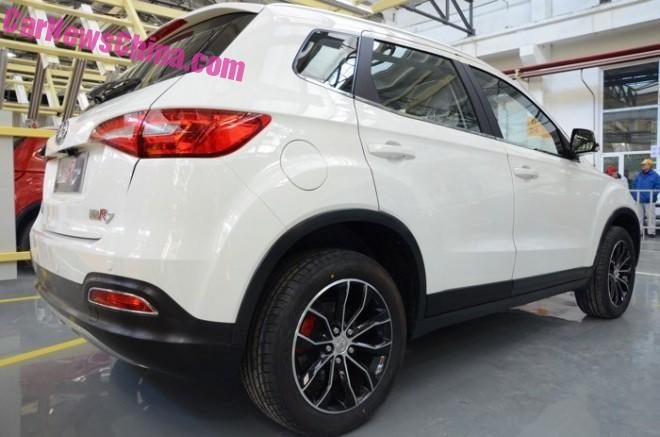 Sporty alloys and red brake calipers. Chrome edge around the reflectors. Taillights making the corner but they are not too big.
There will be two four-cylinder petrol engines available: a 1.6 with 109hp and 155nm, and a 1.8 with 139hp and 172nm, both mated to a five-speed manual or a six-speed automatic.
Size: 4300/1780/1650, wheelbase is 2590.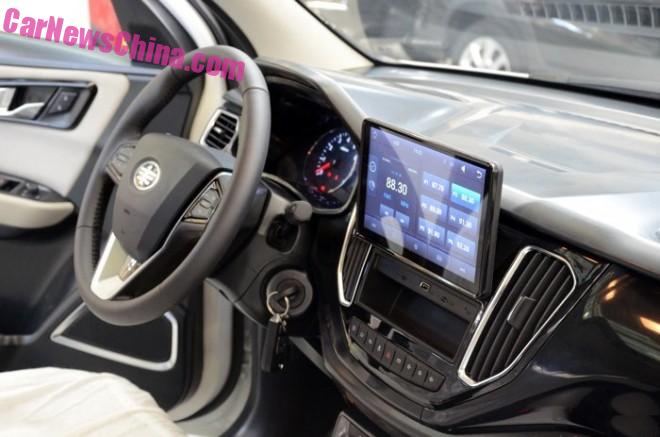 The top end versions will get a large touch screen. Not sure where the big hole is for. Probably for a separate stereo system.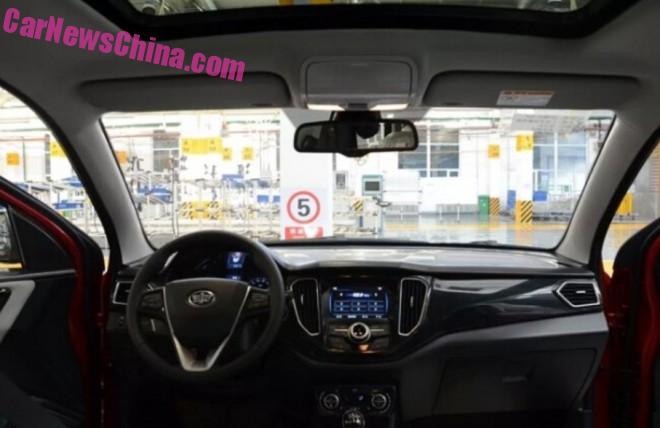 Cheaper versions will get a smaller non-touch controller-controlled screen.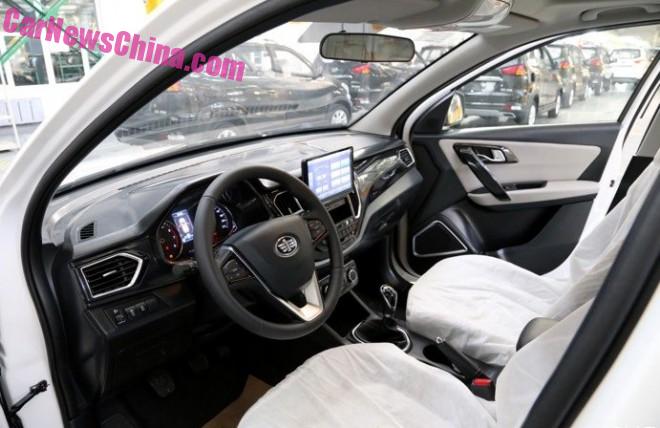 Touch, with hole.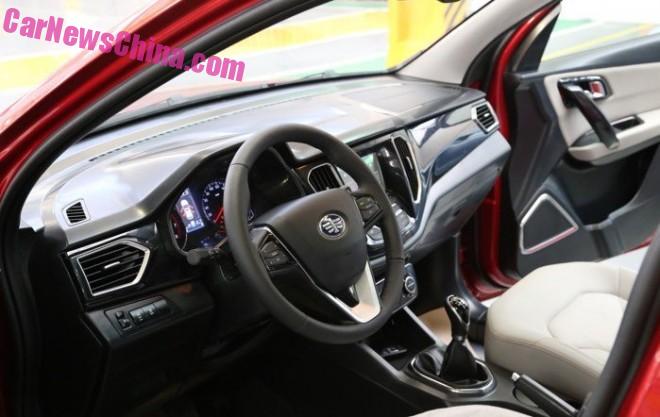 Non-touch, no hole.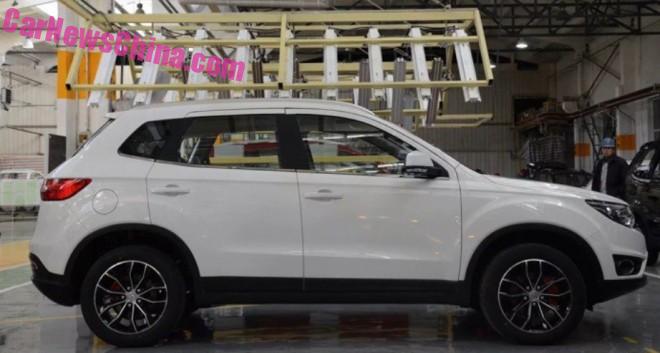 Black plastic around the wheel arches looks crossy and hides the tininess of the wheels. Roof rails appear to the usable, but only just.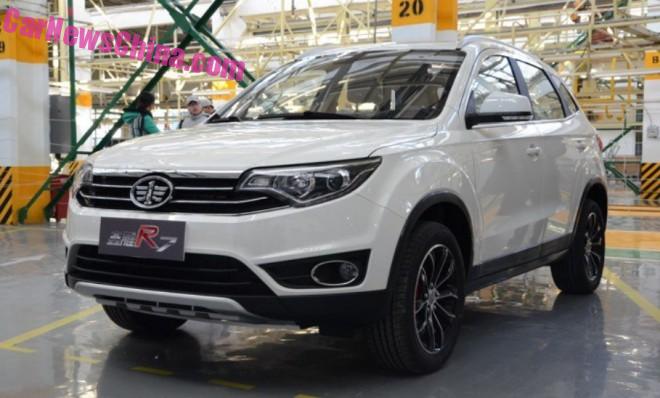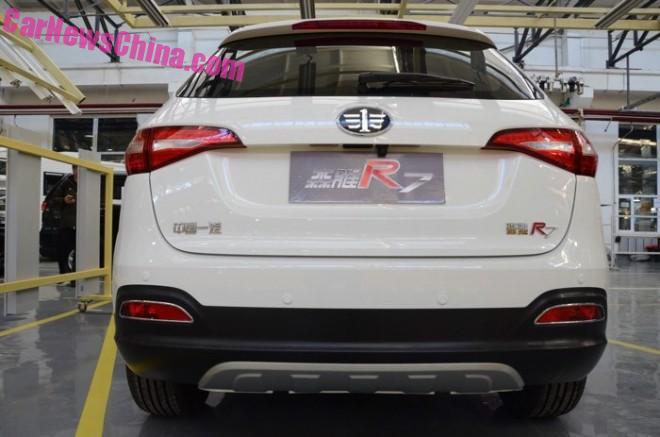 Large 'Winged-1' FAW logo. FAW stands for First Auto Works, hence the 1. Skid pad under the bumper. Pipe is invisible.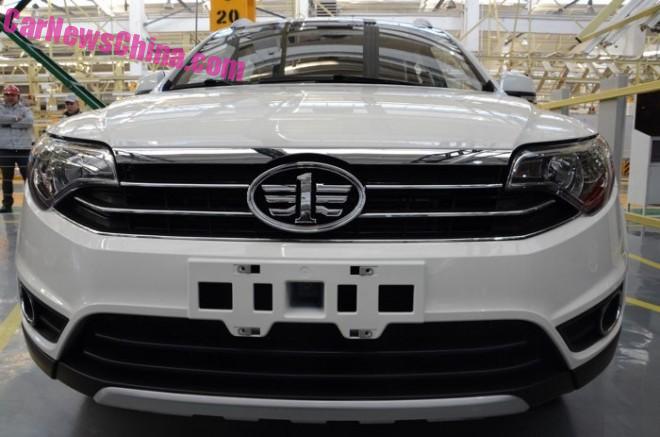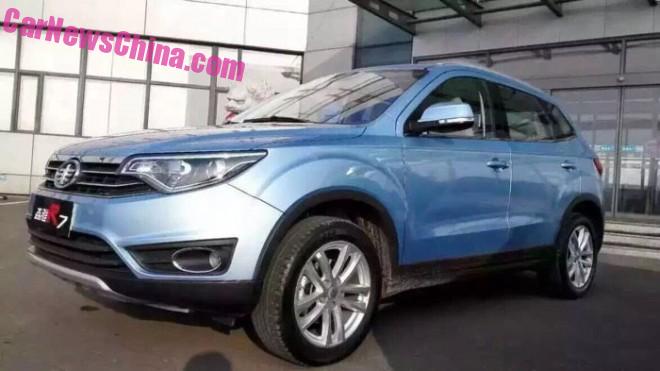 A blue example outside the factory.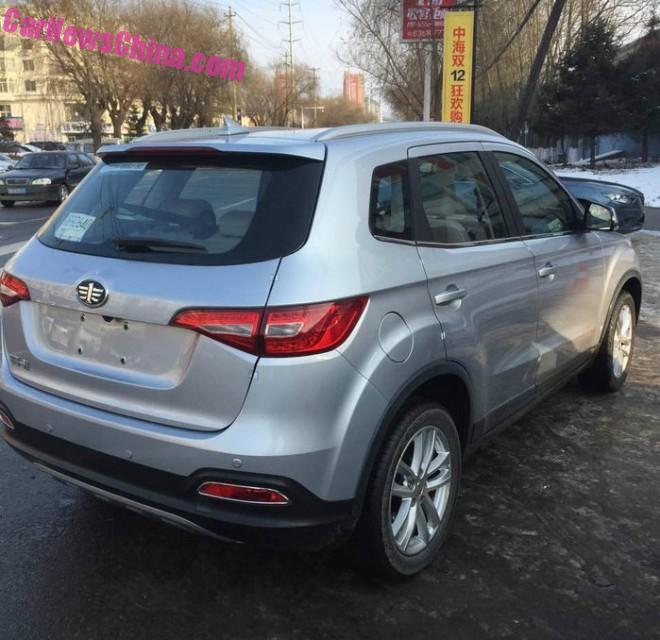 And a blue gray car out on the road. CarNewChina.com finds them everywhere.