Spectacular Spy Shots of the new Volkswagen Passat Flagship, and extra luxurious variant of the Passat for the Chinese market. 'Flagship' (Qijian) is a very common name for the top trim level in China, like 'DeLuxe' or 'Prestige'. But it is very rare that the name is visible on the car, and this is the very first time an automaker uses the English translation. The badge is located on the front fender next to the door.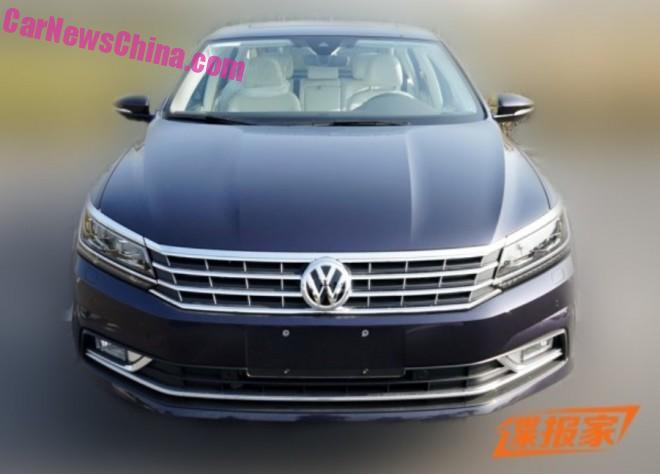 The Chinese Volkswagen Passat is based on the North American Volkswagen Passat NMS, and it gets the same facelift as the 2016 NMS got. The Passat is made in China by the Shanghai-VW joint venture.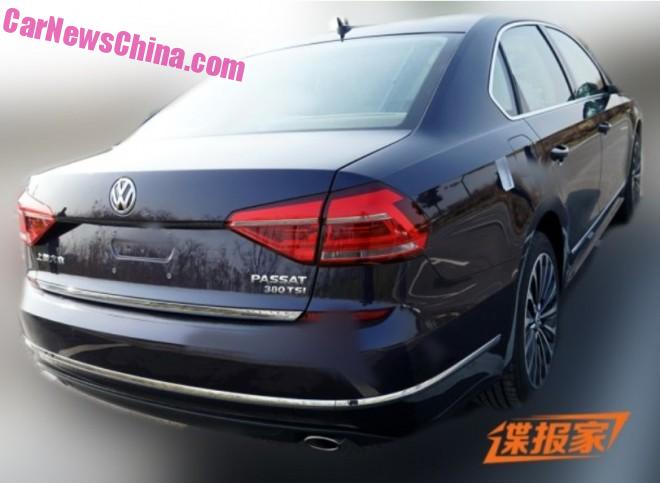 Note 380 TSI badge. Volkswagen is rolling out a new engine-designation system in China. 380 TSI stands for the 220hp 2.0 TSI. The other available engines are: 150hp 1.4 TSI (designation: 280 TSI), 160hp 1.8 TSI (designation: 330 TSI), 180hp 1.8 TSI, and a 250hp 3.0 V6.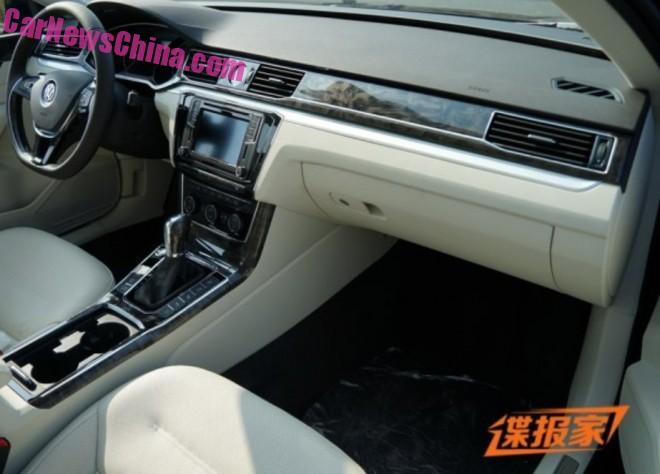 The Flagship gets a very luxurious interior with expensive looking wood, loads of leather, and some chrome. The screen for the infotainment system however is far and far too small for 2016. Even the most crappy Chinese automakers have much bigger ones standard in much cheaper cars.
Price for the normal range of the 2016 Passat will start around 190.000 and end around 320.000 yuan. The Flagship will be more expensive, with a price of some 340.000 yuan.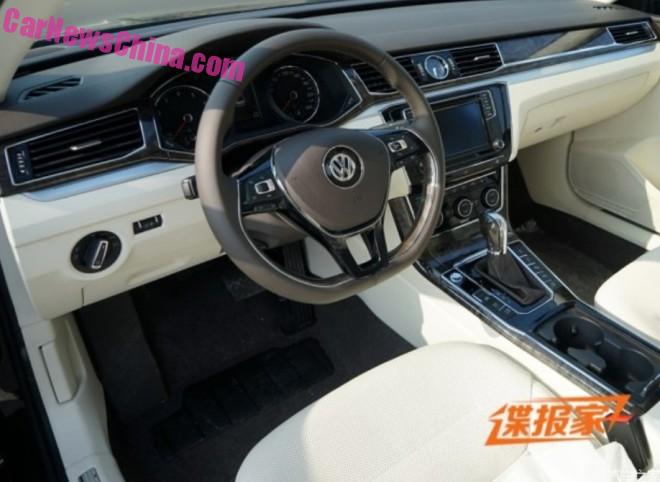 Flat bottomed steering wheel, piano black panels mixing with wood. Cup holders look cheap.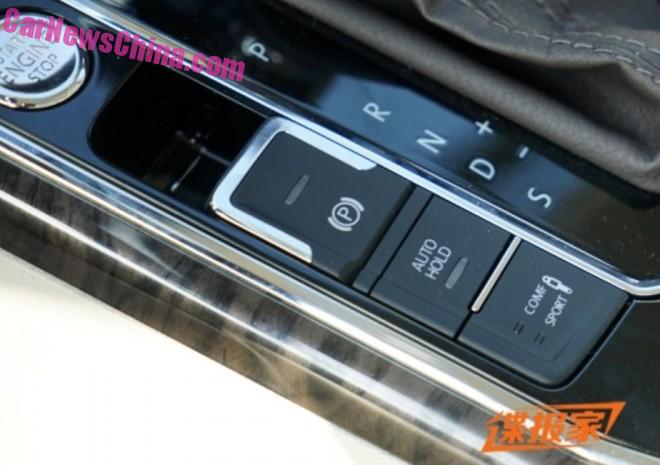 The buttons on the other had look expensive, with nicely shiny details, and the start button is shiny all over.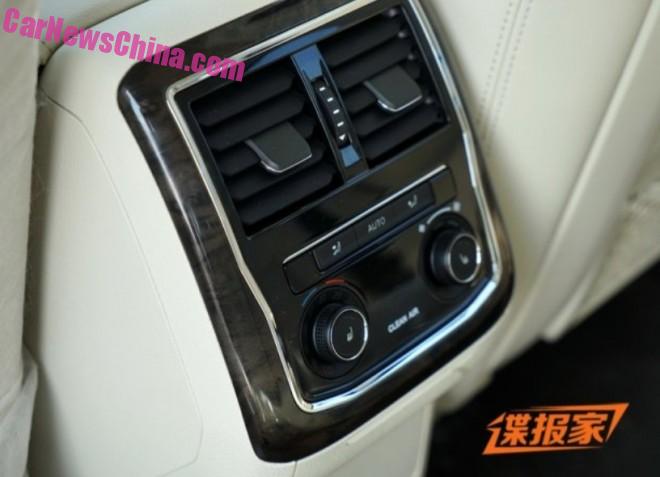 The rear panel of the center console. Note 'clean air' badge between the dials, indicating the Flagship is equipped with a air purifying system.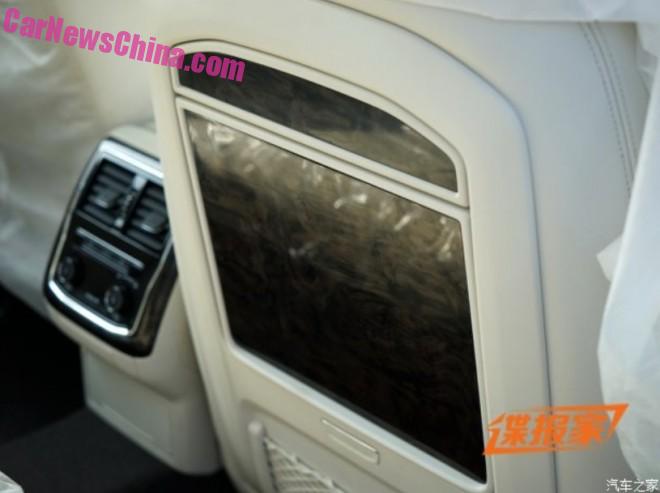 Tray tables in a Passat! The world has gone mad.
Not a bad place to dine. Sail safe now, thy Flagship!