A beautiful black Kia Optima sedan, Spotted in China in central Beijing. The good Ki' was in a super shape, paint as smooth as new, chrome shiny as the sun, everything original and nothing broken or gone. The only letdown were the alloys which were far too dirty in comparison with the rest of the car.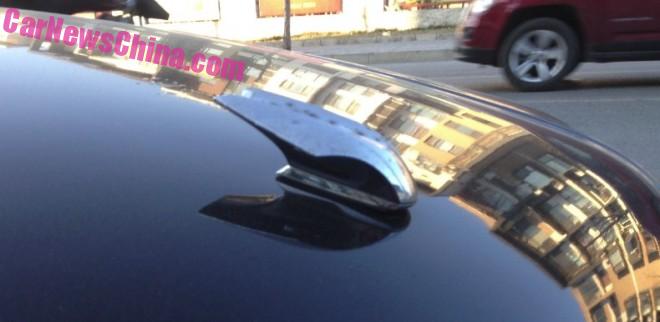 Hood ornament was a dealer option.
The Kia Optima was manufactured in China by the Dongfeng-Yueda-Kia joint venture. Production started in 2003 and ended in 2006. In Korea, the Optima was made from 2000 until 2005 with a facelift in 2003. China got the facelifted variant from the start, the pre-facelifted variant was never made here.
Price in 2006 started at 122.800 yuan and ended at 167.800 yuan. Lone engine was a 2.0 petrol with an output of 137hp and 178nm, mated to a four-speed automatic or a five-speed manual. Because the Optima was made for such a short time it is very rare today, especially in such a good shape.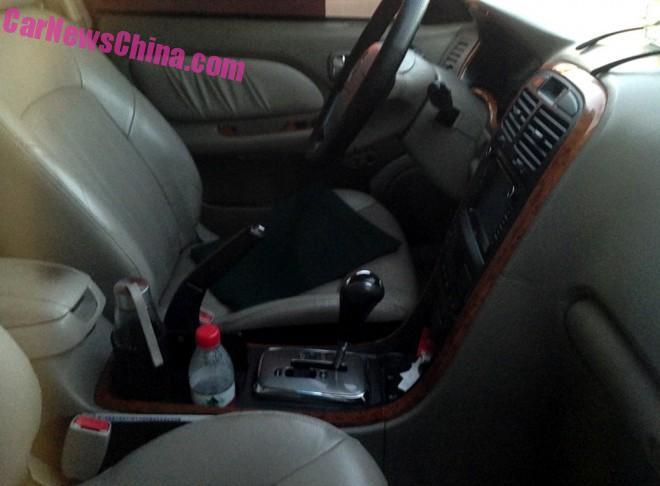 A luxurious interior with beige leather and loads of fake wood. Seats need a serious cleanup.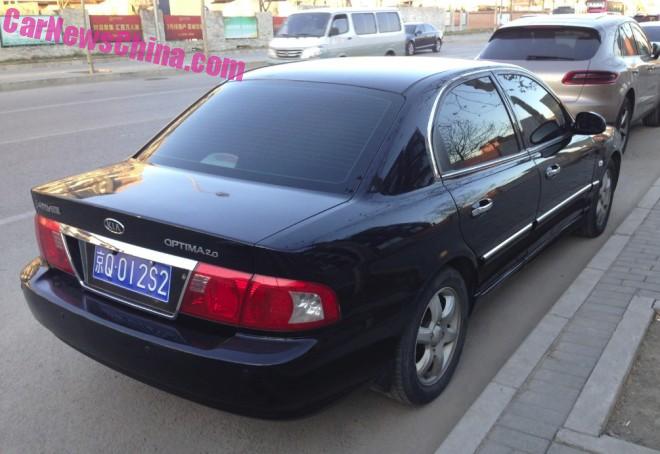 Huge rear light units and a chrome frame around the license plate.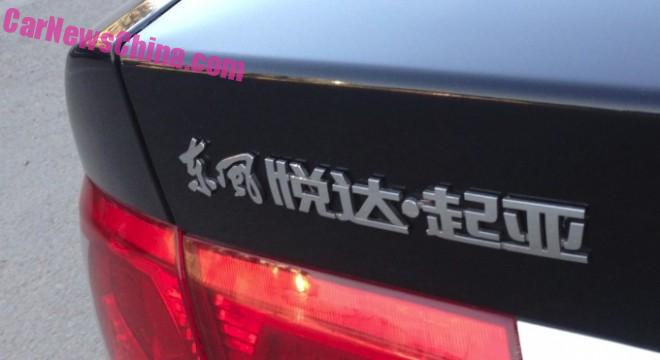 Dongfeng Yueda • Kia.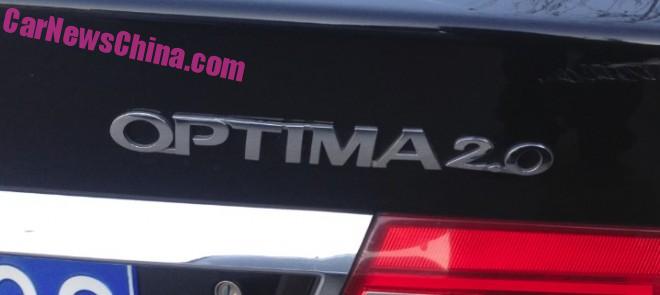 The 2.0 badge is almost falling off. Better fix that! This is a fine old Korean car, it needs to be treated well…