An incredible hip Beijing Auto Works forest fire truck,  Spotted in China in the great city of Sanya in Hainan Province by Reader HainanMan, thank you for the photos! The vehicle, with a huge water tank on the bed, is painted in bright orange, fitted with all black wheels, and has a winch on the bumper.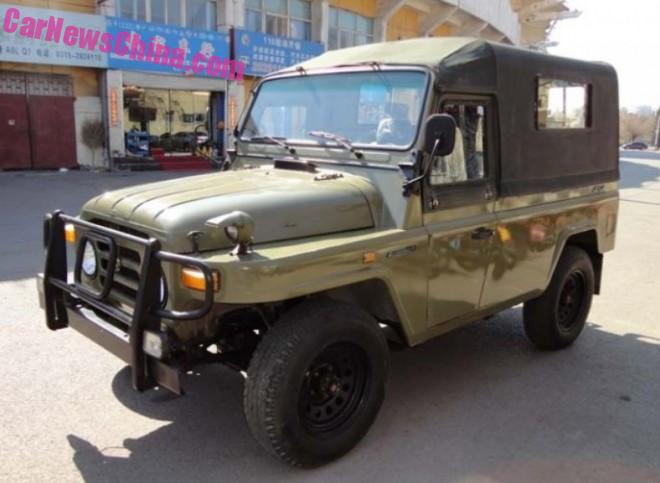 Beijing Auto Works (BAW) is a subsidiary of the Beijing Auto Industry Corporation (BAIC). The fire truck is based on the army-spec BAW BJ2020VAJ, a small utility pickup truck widely used in the Chinese armed forces.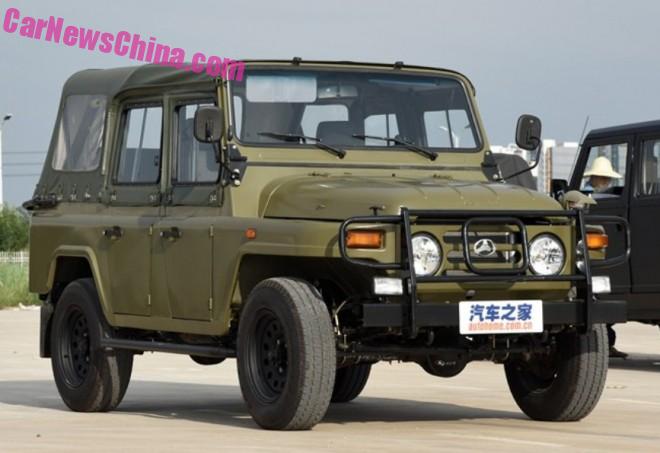 The BJ2020V again is based on the King of all Cars, the mighty BAW BJ212, in production since the early 1960's and it basically didn't change a bit in all those years. There is a military version and a civilian version, but these are essentially exactly the same, bar for the added radio, now with a USB connector!, in the civilian variant.
Current price starts at 58.600 yuan and ends at 61.11o yuan. That is the official price, dealers sell them much cheaper, a shop near my home was selling them brand new for 50.000. Very tempting but these golden oldies will soon be banned completely from the city, in another bid to clean up the air. And that is unfair, because the BJ212 only has a tiny tiny 2.0 liter four-cylinder petrol with 102 horses and 178nm, mated to a five-speed manual, sending power to all wheels. Sure the engine is almost as old as the car but banning it won't help much against the pollution, right..? Right!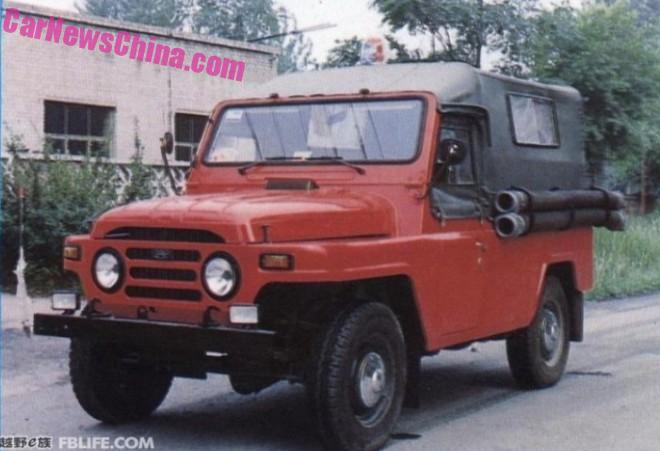 Using the 212 as a fire fighting vehicle is nothing new. Here we have a 1970's BJ210C with hoses attached to the side, and painted in a light kinda red, but not quite orange.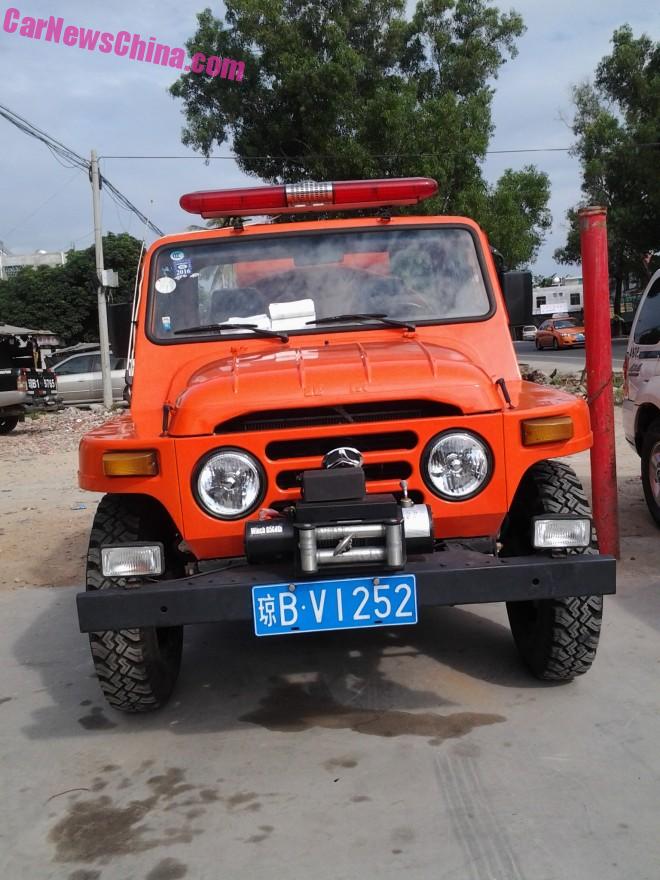 And that brings us straight back to the Hainan car which was brand new too, shipped in all the way from Beijing just a few months ago. The conversion to fire truck was done by a BAW subsidiary called Beijing BeiQi (short for Beijing Qiche = Beijing Auto) Forest-protection Vehicles Limited, selling various forest fire and forst inspection vehicles, including our fine truck.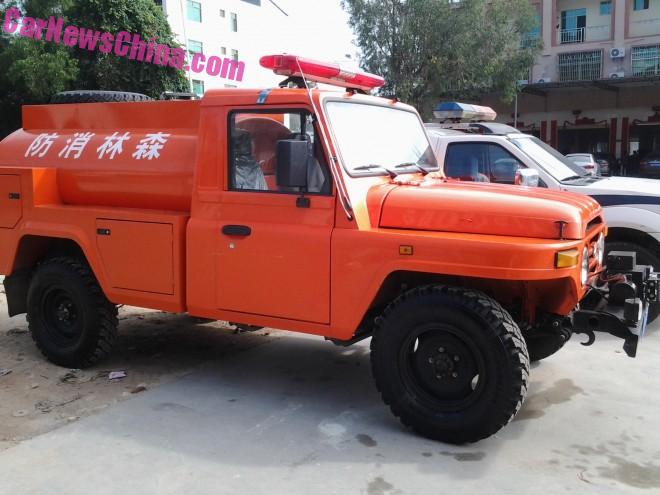 Parked next to a Zhengzhou-Nissan Paladin police car in front of a local-government building.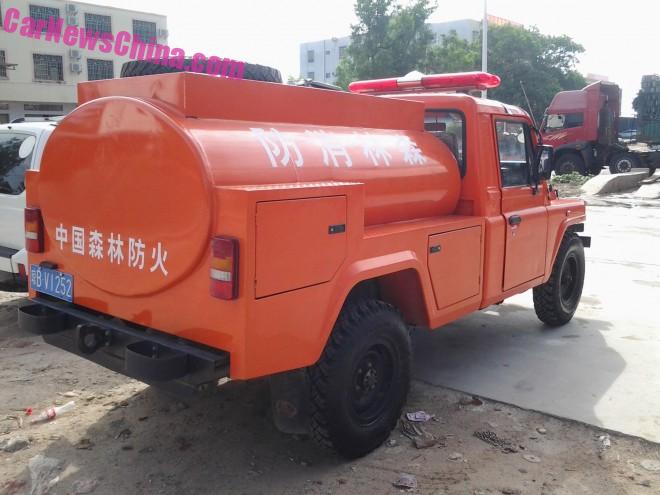 Spare wheel on top of the tank, fiery red warning lights on top of the cabin. Big tail hook on the bumper for pulling a cart with fire-fighting equipment.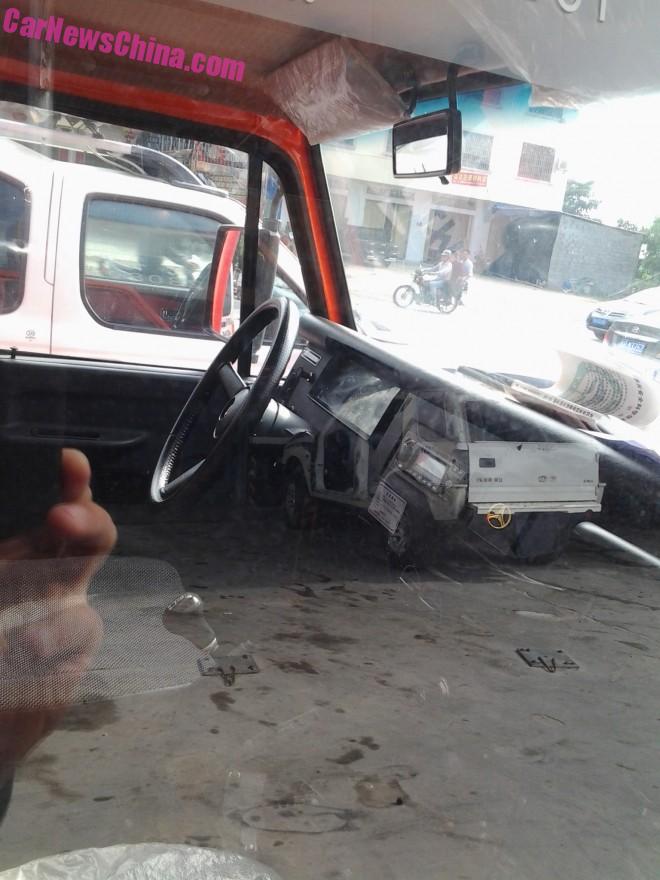 The dash seems exactly the same as in the civilian version of the BJ212, up until the fancy radio. Large steering wheel with a thin rim and without an airbag. Who needs? Top speed of the civilian car is 115 km/h so this truck will be much slower, especially when loaded with water.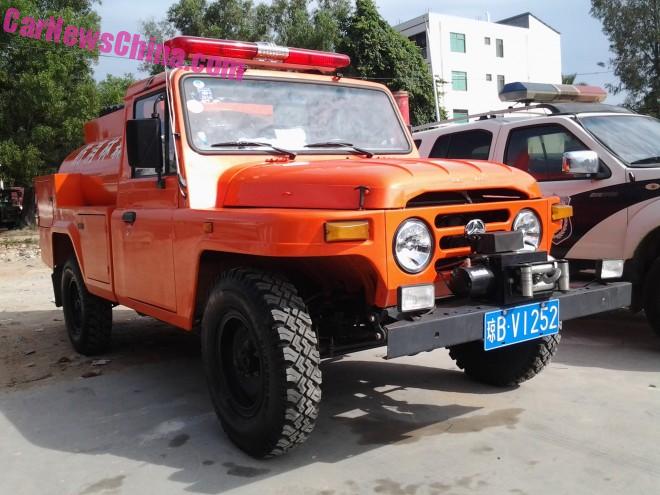 The best looking forest fire truck in the world!