Spy Shots showing the 2017 Mercedes-Benz E-Class L, in red no less, camouflaged with what seems to be toilet paper. The E-Class L is the stretched variant of the 2017 Mercedes-Benz E-Class. It will be manufactured in China by the long-running Beijing-Benz joint venture.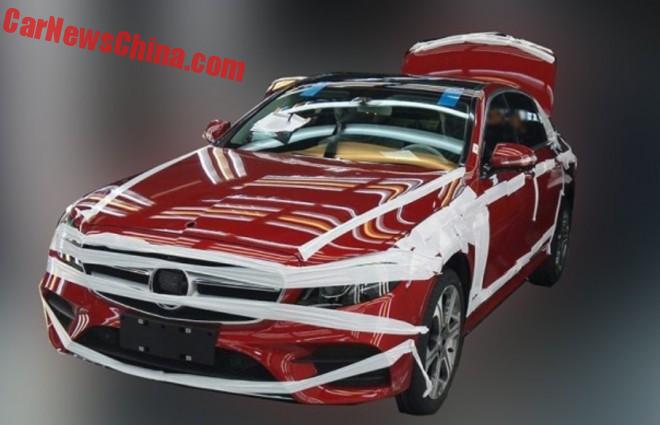 The E-Class L will be launched on the Chinese car market near the end of the first quarter. Price will range from 400.000 to 800.000 yuan. Power: 1.6 turbo four, 2.0 turbo four, and 3.0 turbo V6, all mated to a new nine-speed automatic gearbox. The exact size of the extension is yet unknown, but it will be somewhere between eight and twelve centimeter.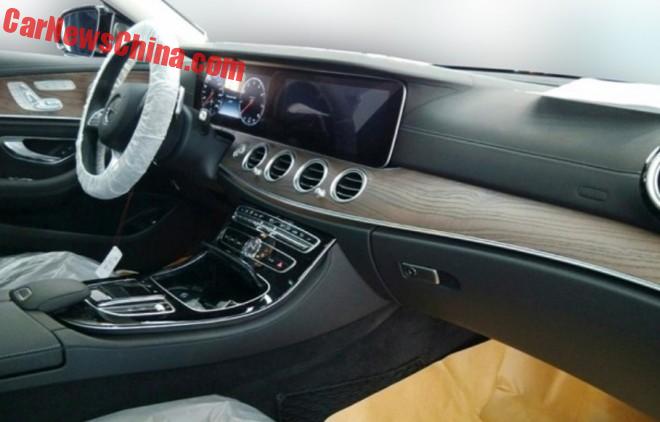 The steering wheel seems different from the European version. The E-Class L also gets a few extra luxury goodies including a '64 color ambient lighting' system in the ceiling, an NFC enabled smartphone integration system, and a Burmester 23-speaker 3D-surround sound system.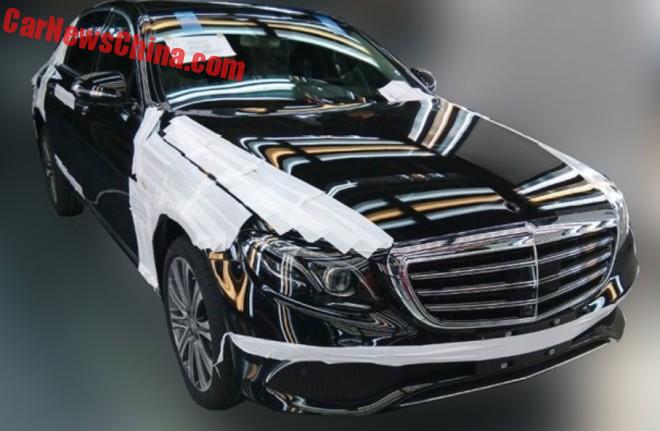 The L will be available with the sporty front and with the traditional front.