More Spy Shots of a the Chery T15 SUV for China. The T15 is the production version of the Chery TX concept car that debuted on the 2012 Beijing Auto Show. The T15 will be launched on the Chinese car market in early 2016, likely to called 'Chery Tiggo 7', positioning it above the Tiggo 5.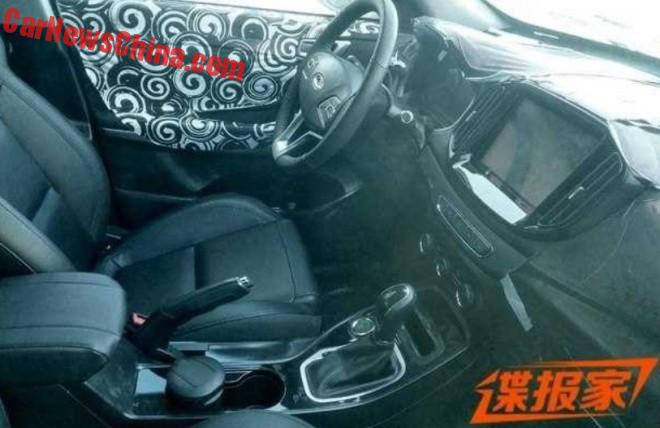 First clear shot of the interior, looking very gray and dark. A large screen for the infotainment system, dials seem to be digital, and the handbrake is mechanical in a time where even the cheapest Chinese automakers fit electronic ones. The T15/Tiggo7 will be powered by 1.5 liter and 2.0 petrol engines, mated to a six-speed manual or a six-speed automatic. Price will start around 130.000 and end around 170.000 yuan, making it the most expensive Chery SUV so far.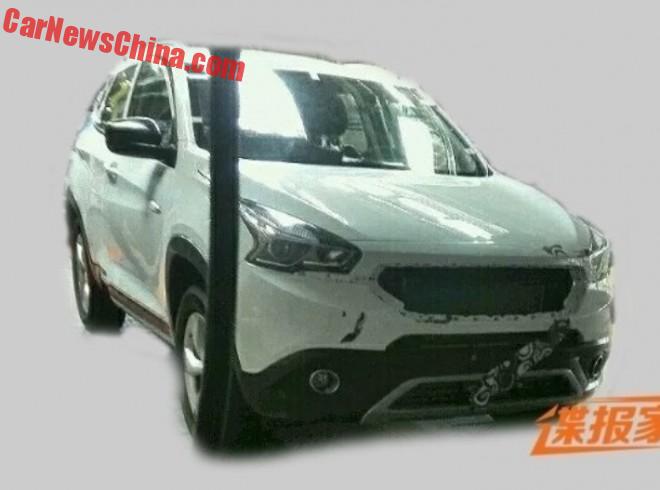 Headlights are impressive, with a sharp angle heading up over the fender. Black bumper connects with black wheel arches. Tiny fog lights in said bumper, and a skid pad kinda setup in the center of the bumper.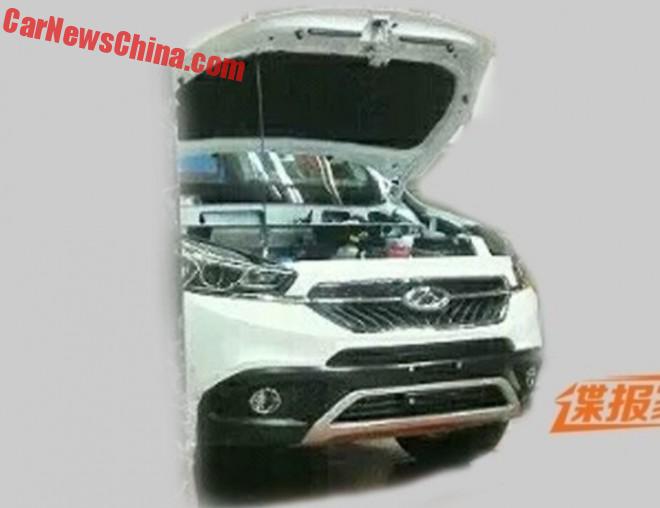 With the fancy grille installed. Chrome bar runs from below the light over the grille via the logo to the other light.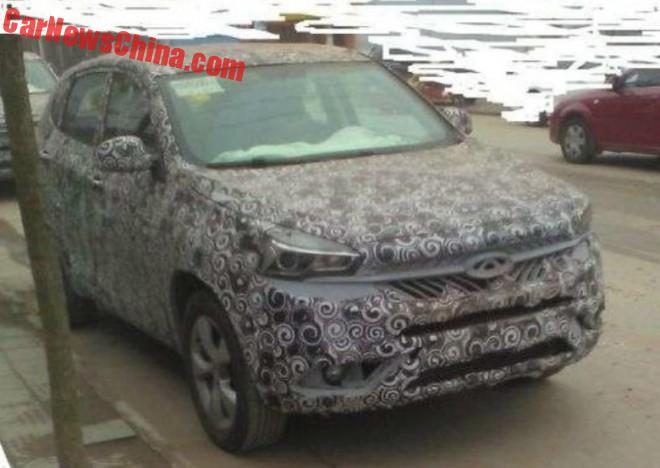 A camouflaged example with an unpainted grille.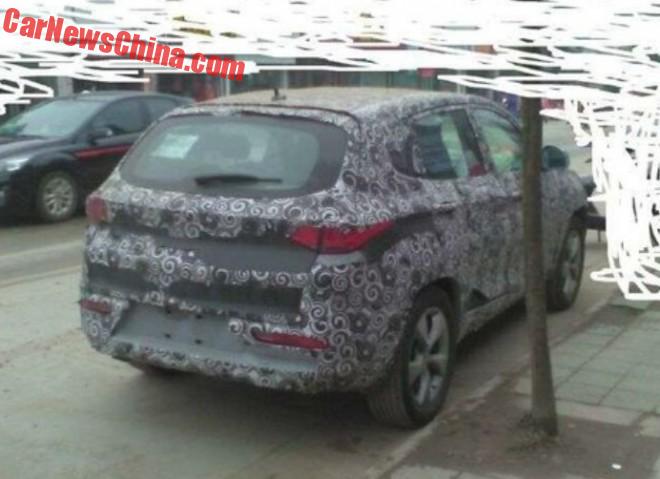 Fog lights low in the bumper.