When seeing the new Chevrolet Lova RV one can wonder whether it is 2006 or 2016. The poor vehicle looks hopelessly outdated in style and design, but it really was just launched on the Chinese car market. A weird move by General Motors and Chevrolet. This car just won't cut it. Should have been a Baojun, or cancelled altogether.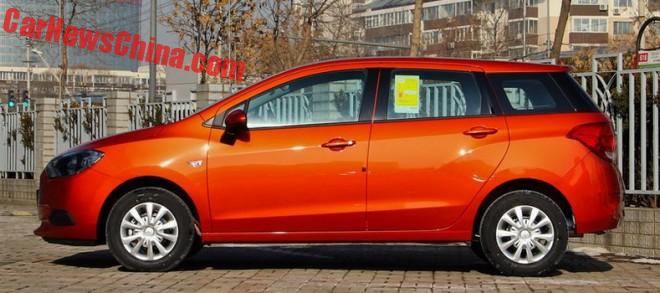 The Lova RV is mix between a wagon and a hatchback. It is based on the China-made Chevrolet Sail, which is an aging car on an aging platform, kept alive by facelifting it over and over again. Price for the Lova RV starts at 74.900 yuan and ends at 99.900 yuan, which isn't as cheap as you would expect.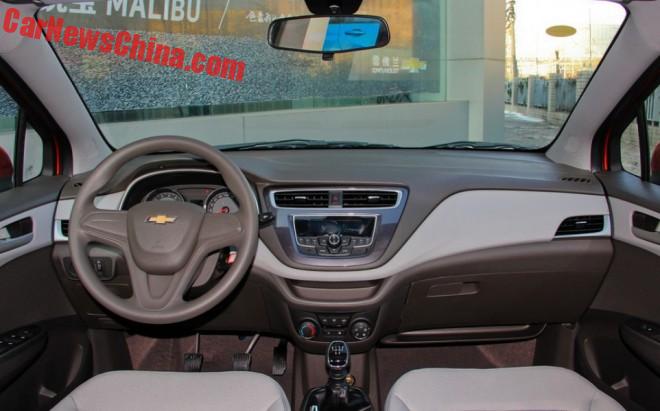 The interior is sheer terror to the eye. And really very 2006, or even 2003. Check that beige steering wheel and the beige panels under the dashboard, and the pedals! It almost seems as if General Motors suddenly found a giant warehouse full with old parts, somehow forgotten and frozen in time since 2006. Not wanting to waste they put it all together for the Lova RV! Now this: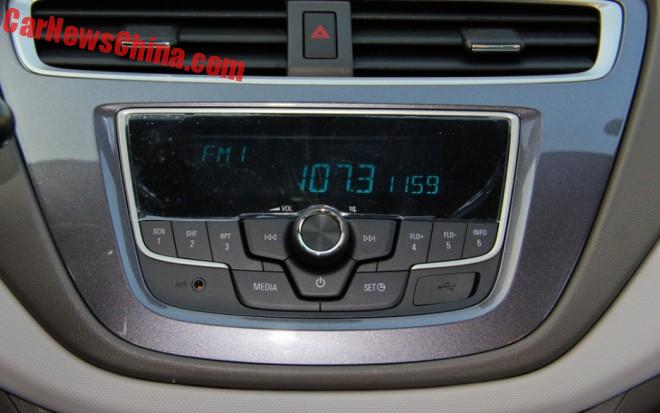 What was the last time you saw a display with green monochrome 'digital' numbers on it? It must have been 2006, or even 2003, or maybe even earlier than that. The whole panel looks very crappy too, but it does have a USB plug. That's very 2009.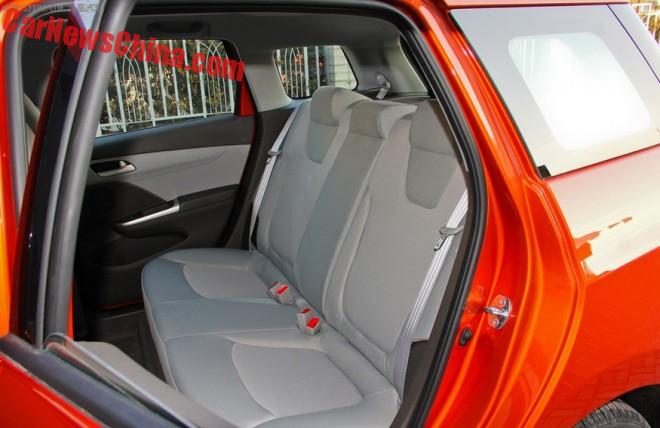 The seats are as bland and boring as the come. Beige with gray. You just cannot make it up.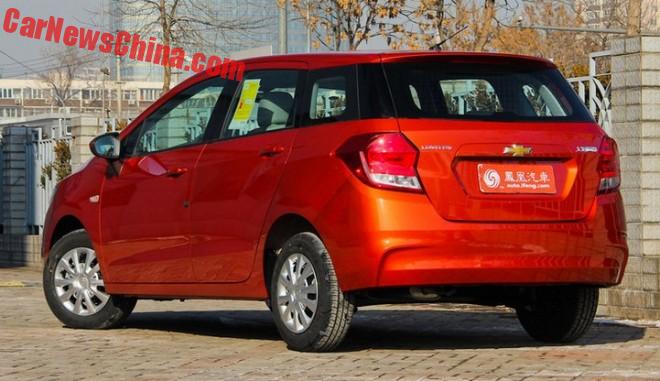 The roof makes a little 'jump' ending down in a flat deck over the rear. Giant taillights are very, sorry, 2006 again, or even… Wheels are tiny and far too narrow, swimming in their arches and fitted with cheap plastic covers.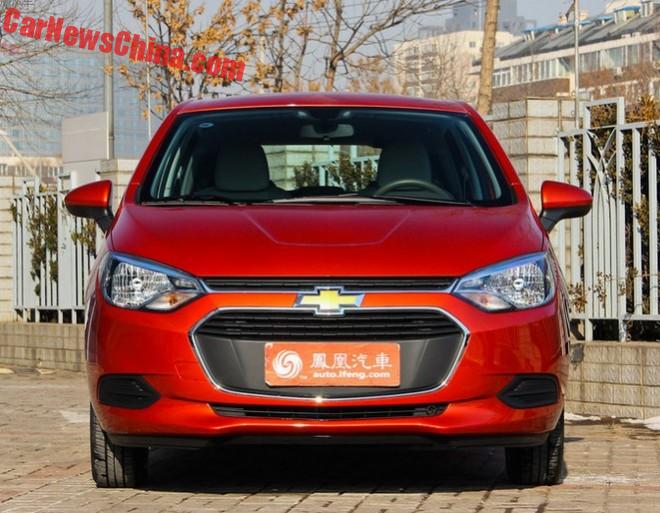 And it keeps getting worse. Check the incredible cheap black plastic covers in the bumpers, where you would expect the fog lights, that aren't there.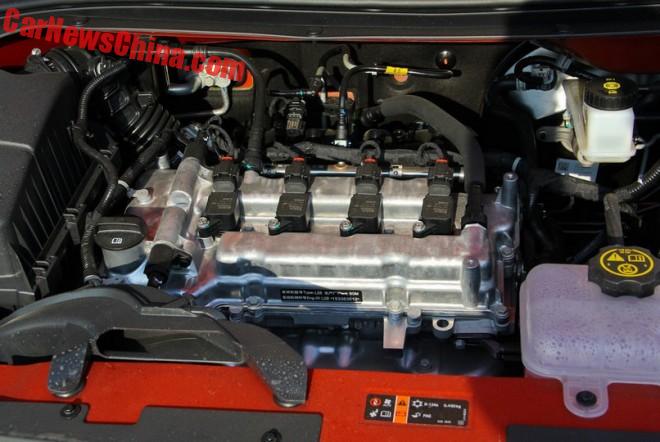 It gets worse again. This engine bay really, really, sorry, looks like it is 2003 all over again, not even 2006, let alone 2008. No cover, no design, no nothing, not even some pretty hoses or what. Man and woman alike will not like to look at this engine. It is a 1.5 petrol with 113hp and 141nm, mated to a five-speed manual or a four-speed (!!!) automatic, sending 'power' to the front wheels. This engine too is an oldie, is has powered many Chinese GM products over the years, since about 2003 or so, no kidding.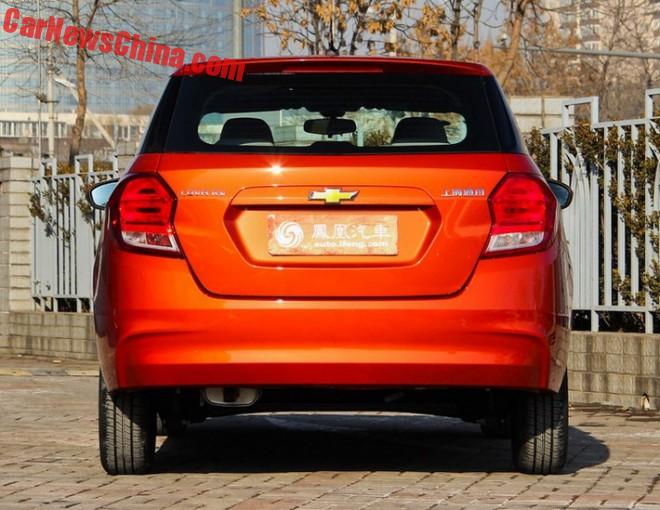 And if all that wasn't bad enough here is the worst: the exposed muffler and tailpipe. Chevrolet didn't even bother to make it look a little bit decent in any little way. And the Chevrolet badge is too big.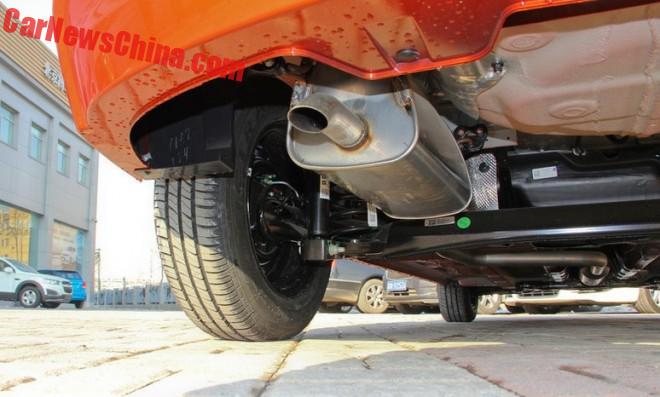 2006? No. 2003? No. This is a late eighties nightmare.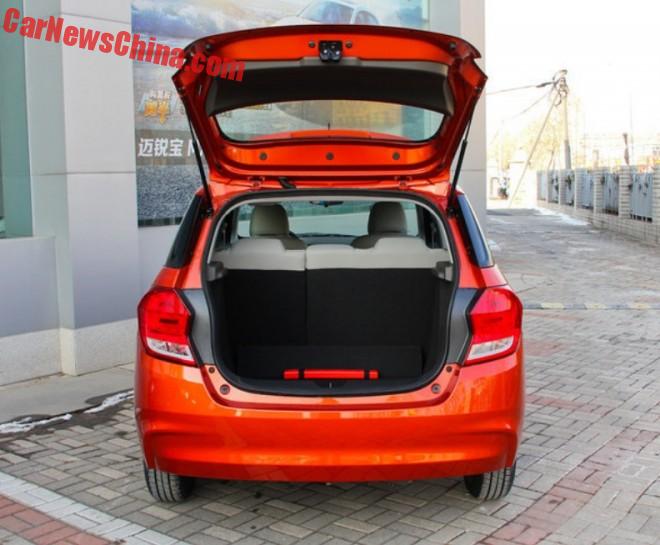 Look! It can open its rear door. This car is best forgotten and killed as soon as possible. Tragedy.