Earlier this week we had spy shots of a new Dongfeng SUV wearing the Fengguang name. Today we have the first photos of the interior and it looks impressive. Centerpiece is a giant horizontal orientated LCD touch screen. The screen appears to control almost everything because there are very few buttons left. The instrument panel is analogue, showing that Dongfeng isn't Zotye-modern yet. The center tunnel looks sleek, with an electronic parking brake in front of the cup holder. Manual box here.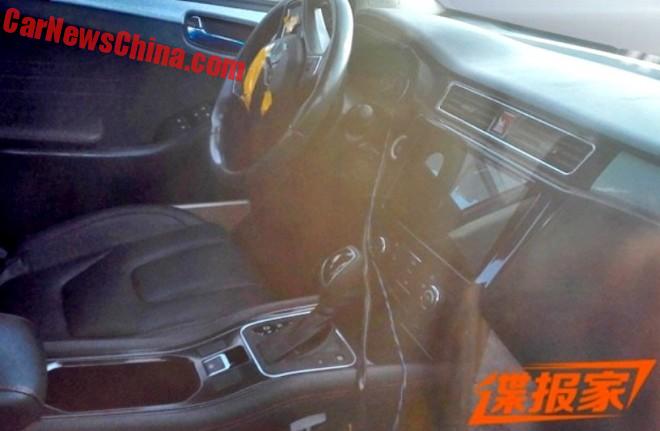 And there is the automatic. Dongfeng does not follow the recent trend of installing a trendy analogue watch between the air vents, going traditionally for the alarm light instead.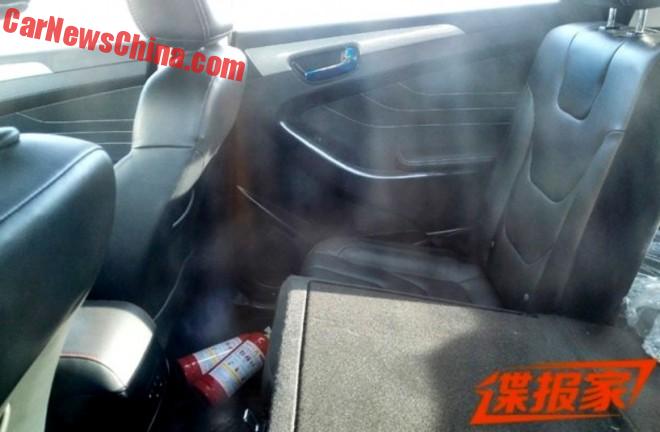 The second row with three extremely flat seats.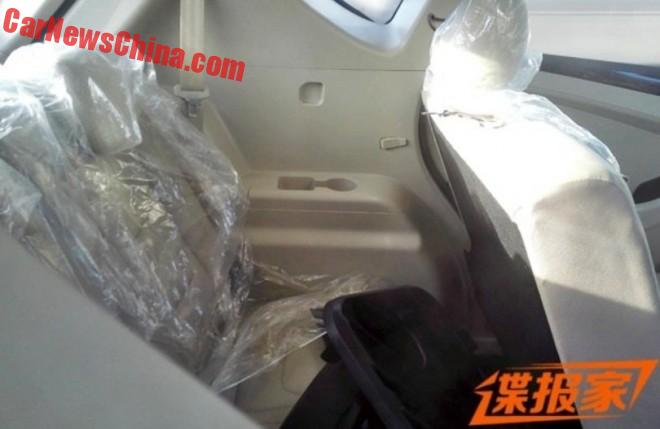 And there even is a third row with another two seats. Only for small children and there doesn't seem to be any space left for the bags.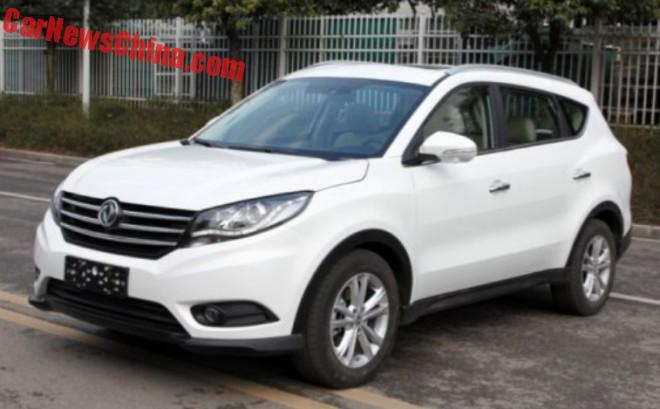 The SUV from the outside.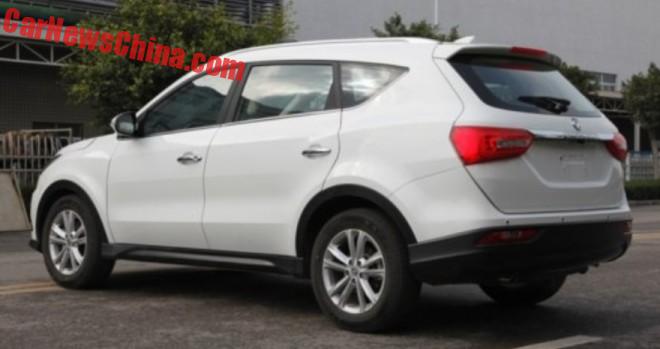 Trendy shape with an almost entirely closed D-pillar, a large rear door, a small spoiler above the rear window, and taillights connected with the fashionable chrome strip. Power is expected to come from a 1.5 liter four-cylinder petrol engine with 116hp and 148nm, mated to a five-speed manual or automatic. Price of this fine vehicle will start somewhere around 100.000 and end around 130.000 yuan.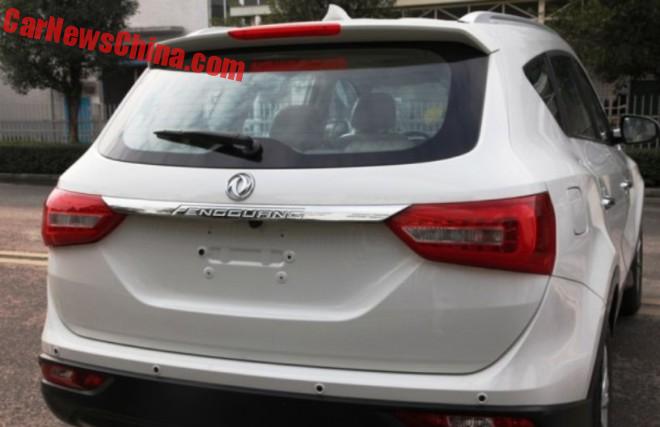 Fengguang name on said chrome strip, topped by the Dongfeng logo. The SUV will likely debut on the Beijing Auto Show in April with a launch on the Chinese market sometime thereafter.