A beautiful red Buick Sail SR-V, Spotted in China in the eastern suburbs of Beijing. The old Sail was in a very good shape, and it is indeed the best Sail SR-V I have ever seen. Paintwork was clean, nothing broken and no rust, everything original or period original, and she wears white license plates!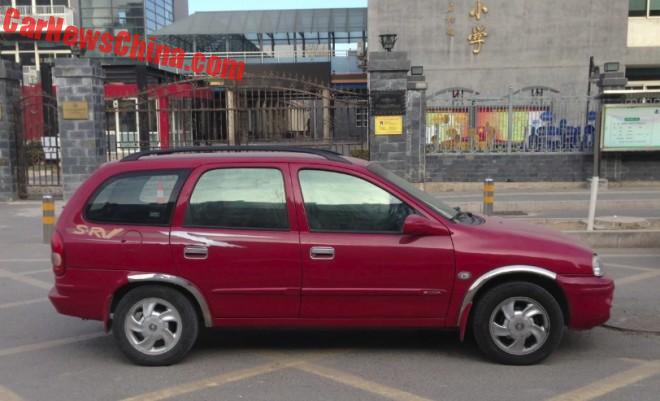 The Buick Sail SR-V is basically a rebadged second-generation Opel Corsa wagon. It was manufactured in China from 2001 until 2004 by the Shanghai-GM joint venture, alongside the Buick Sail sedan, which was based on the Opel Corsa sedan.
In 2006 the Sails were reborn as the Chevrolet Sail, and that name continues until today, and there is even a sorta successor of the SR-V, but it isn't very good.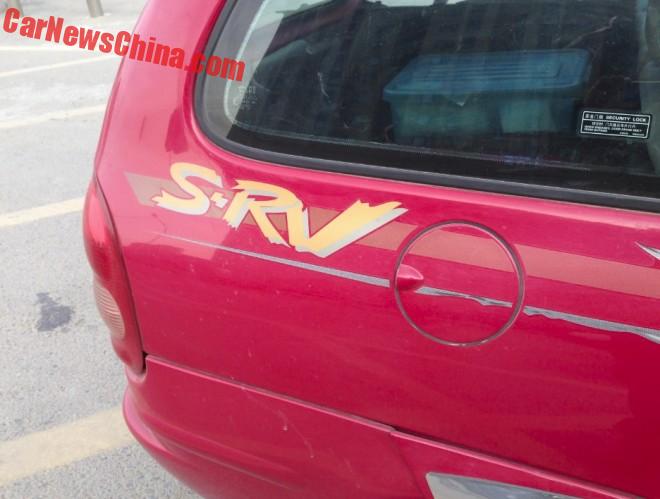 The S-RV was sold as a lifestyle automobile for young families, therefore it got these wild yellow S-RV stickers.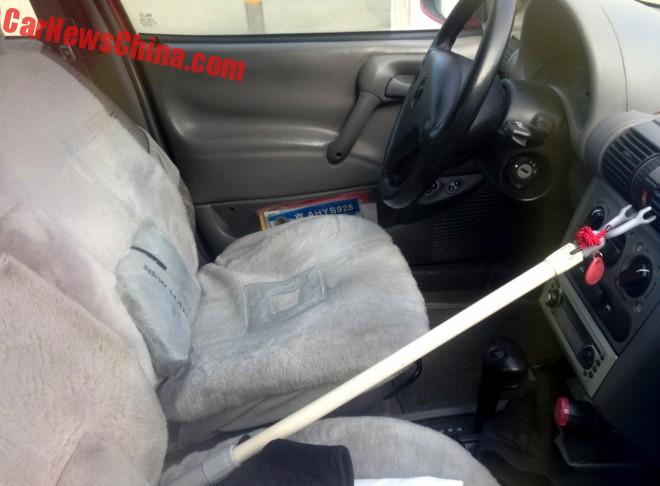 The interior is sexed up with dusty white seat covers, a scary looking steering wheel lock, locking the air vents here, and an after-market CD-player. Otherwise original, but it needs a good clean-up. Check those doors!, they are almost black with Beijing dust.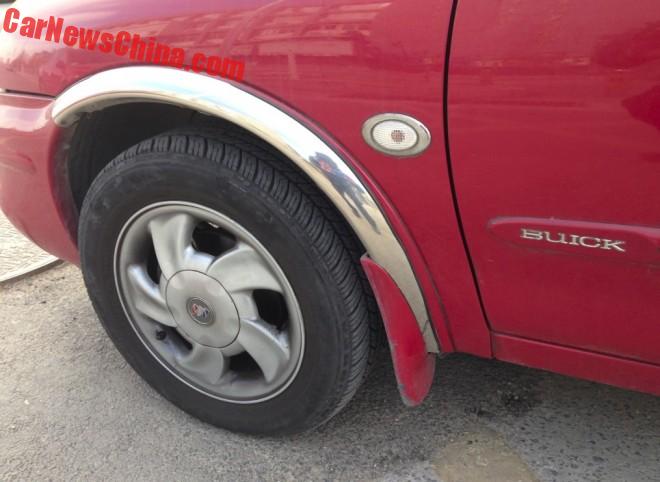 The mud flaps are original. The shiny wheel arch covers were a popular period dealer option, they were popular with every brand, and in the early 00's there were more cars with the shiny arches than without. Most were metal and some plastic. These are metal ones. Note stylish Buick badge on the door.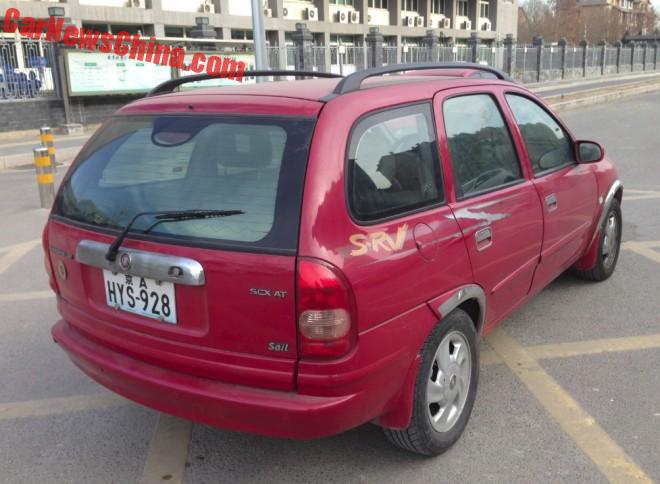 Completely original at the rear. The owner must love his little Sail a lot. Even the vulnerable windshield wiper looked as new.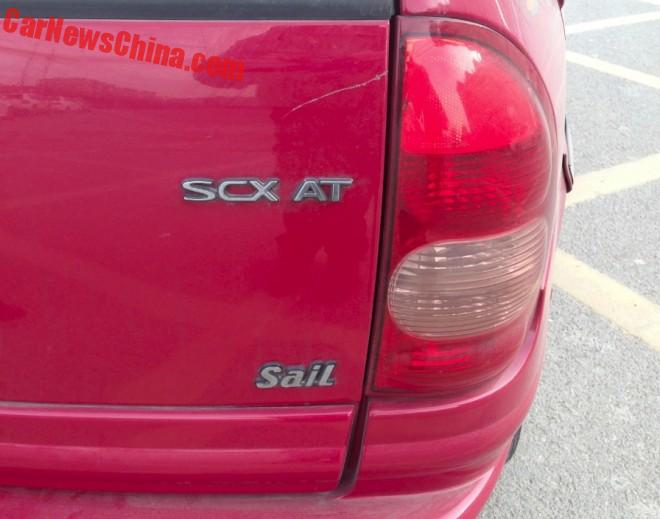 SCX was a trim level. AT for the automatic transmission. Sail badge in English, they are in Chinese today. The Sail S-RV was available with three Opel four-cylinder petrol engines: 1.2, 1.4, or 1.6, mated to a five-speed manual or a five-speed automatic.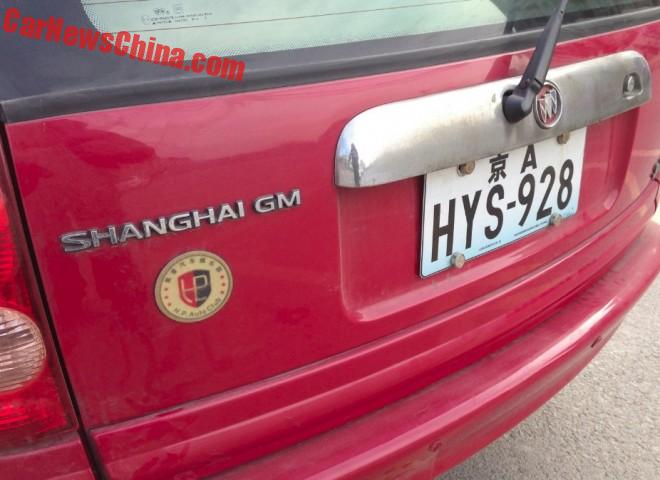 The Shanghai GM badge was in English too. The white license plate is rare. White license plates for passenger cars were only issued in 2002 and 2003 in Beijing, Hangzhou, and Shenzhen. It was an experiment were citizens were allowed to come up with their own alphabetical/numerical combinations.
The experiment was cancelled after citizens came up with far too much creativity, choosing for various combinations with 'sex', 'CIA', 'FBI', and the infamous USA-911 which appeared on a Beijing car not long after the September 11 attacks.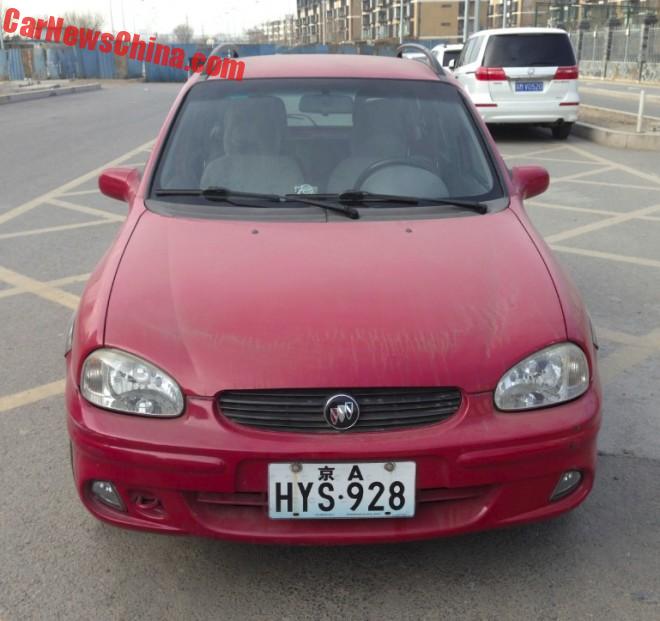 The brave Buick has HYS•928, and I can't find anything wuzzy with that, or with anything on the whole car, because this old German-American wagon is simply brilliant. May she ride for a long time a coming!