It is Monday today, yet again, so we have a few pretty Chinese Car Girls in an SUV to cheer us all up. There is one girl with red hair and one with very big feet. They play around a bit on the front seats but sadly ignore the back. Slightly NSFW and slightly arty-farty: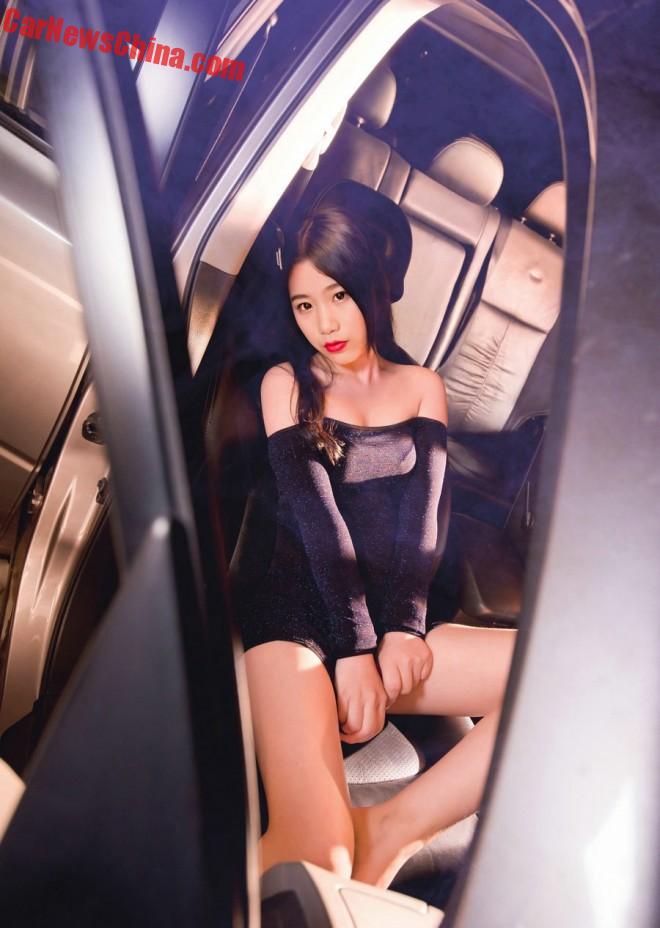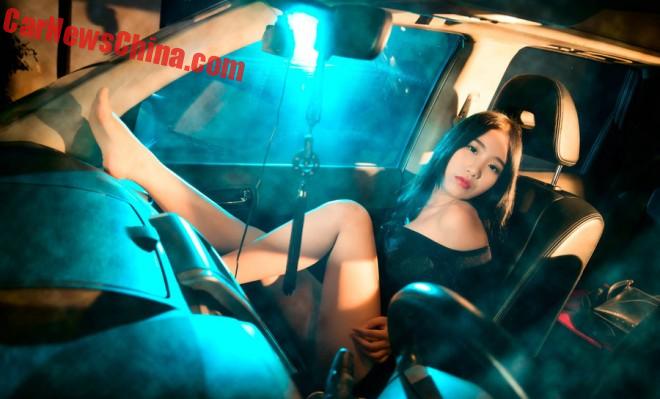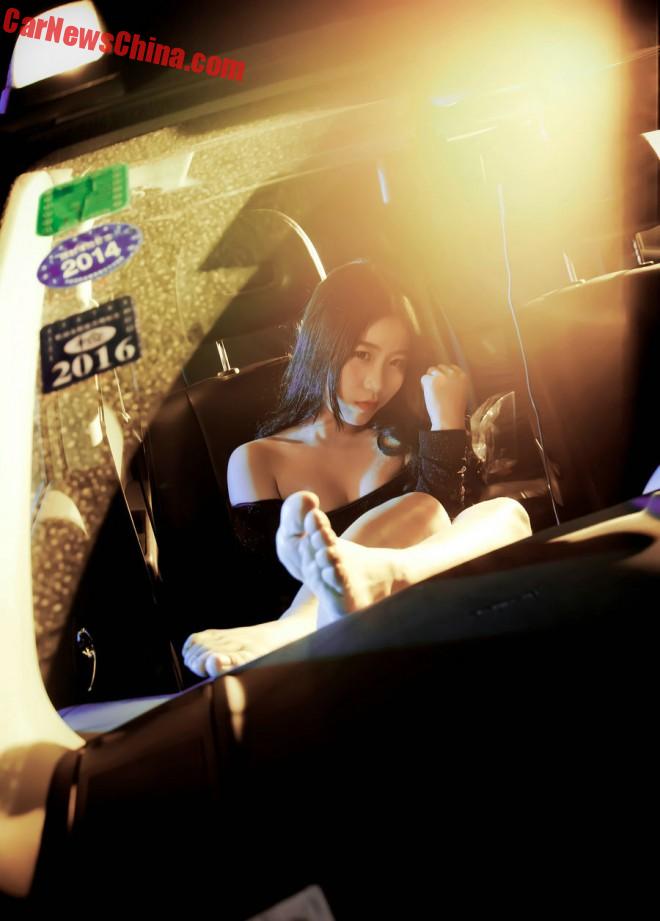 2014 and 2016 insurance stickers, but none for 2015. Highly suspicious.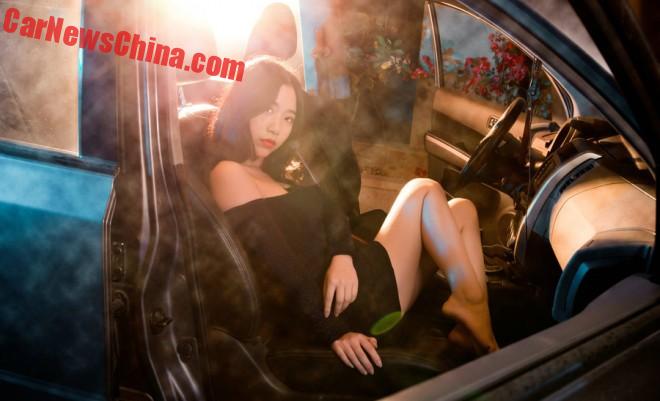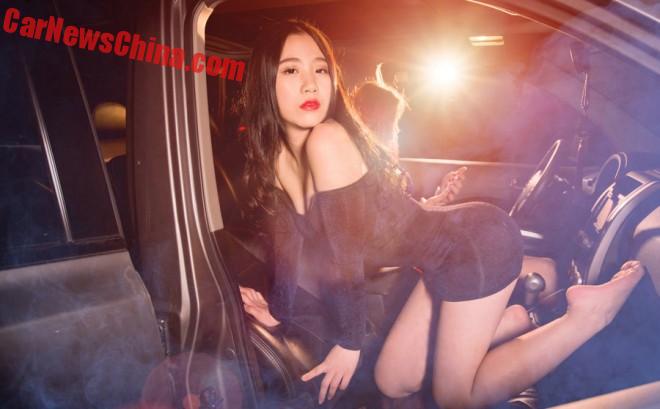 She is clearly waiting for something…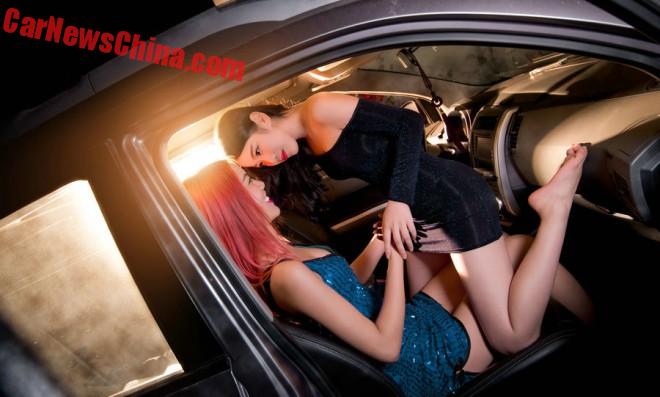 … and here it comes. Dressed in blue with red hair.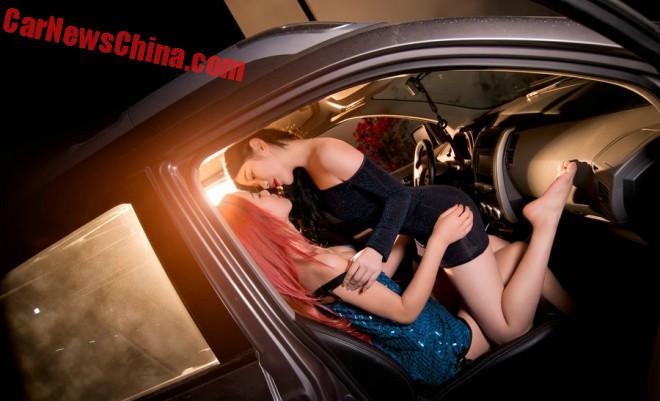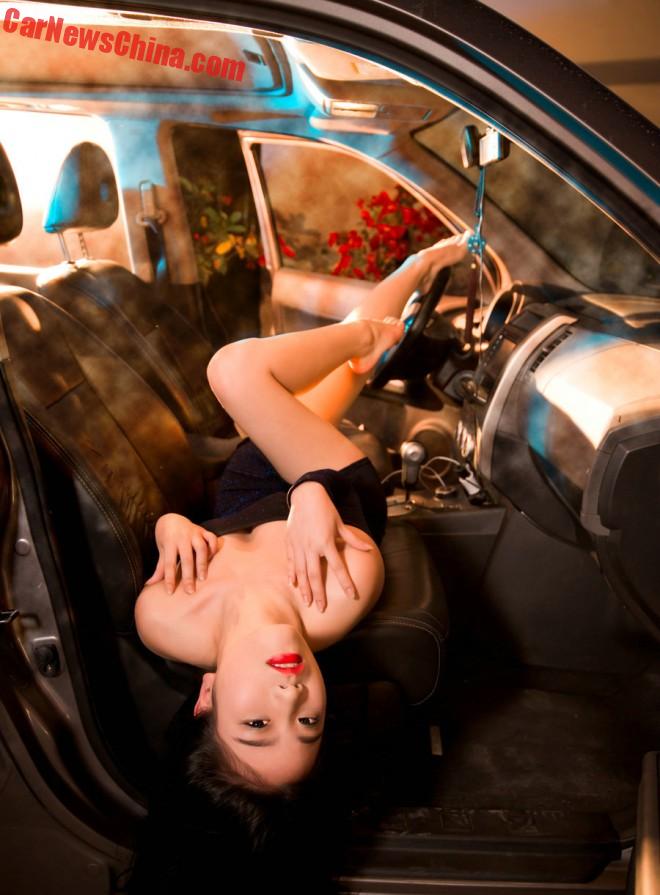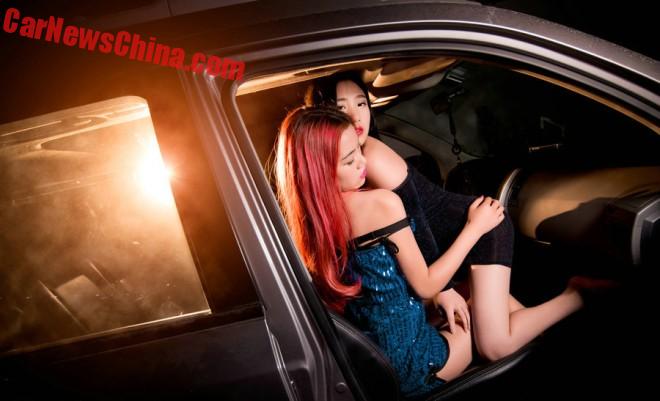 Red hair checking out the dash and the ass. What we wonder, is the hardest..?