The brand new Citroen DS 4S hatchback will be launched on the Chinese car market in April, and a factory fresh red example was seen in an office building, probably for a dealer training day or such. The DS 4S debuted as a concept on the Guangzhou Auto Show in November last year.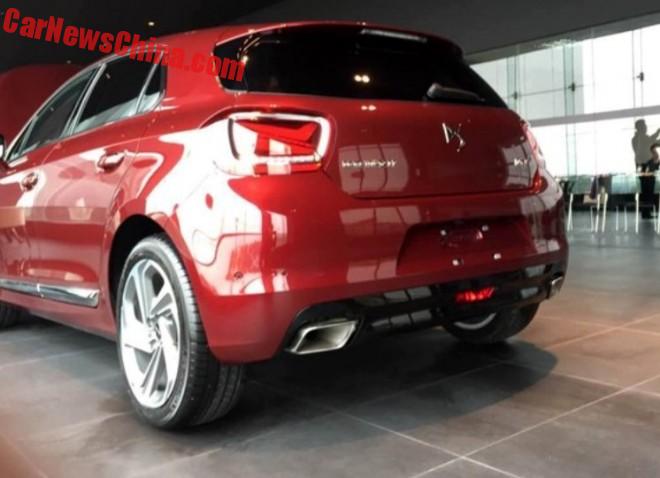 The DS 4S is a China-only premium hatchback that is set to compete with the Audi A3, the BMW 1-Series, and the Mercedes-Benz A-Class.  It will be positioned under the Citroen DS5 and will replace the unsuccessful Citroen DS 4 in China.
DS is a completely separate brand in China, with its own dealers, marketing, factory, and even joint venture; the DS models are manufactured by Changan-PSA, while the normal Citroen and Peugeot cars are made by Dongfeng-PSA.
The DS 4Swill be available with three engines: a 3-cylinder 1.2 turbo with 137hp, a 1.6 turbo with 167hp, and a 1.8 turbo with 204hp. All will be mated to a six-speed automatic gearbox, sending power to the front wheels.
Size of the DS 4S: 4453/1843/1510, and wheelbase is 2715.
The exact origin of the platform is yet a bit mysterious. When it comes to wheelbase the DS 4S seems closest to the China-only Citroen C4L sedan which has a wheelbase of 2710. When it comes to looks and shape it seems closest to the Peugeot 308, but the 308 has a smaller wheelbase of 2620.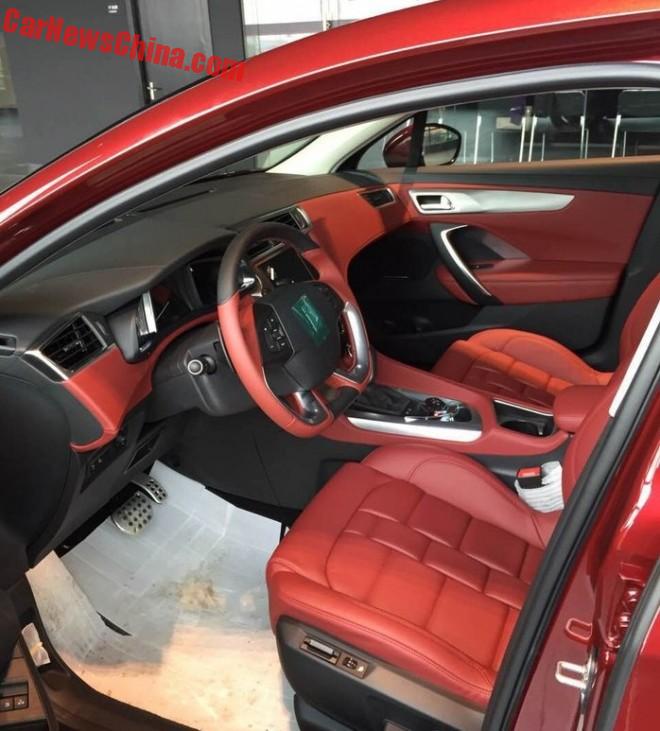 The interior is impressive, especially in red, with cozy seats, a flat bottomed steering wheel, and perforated pedals.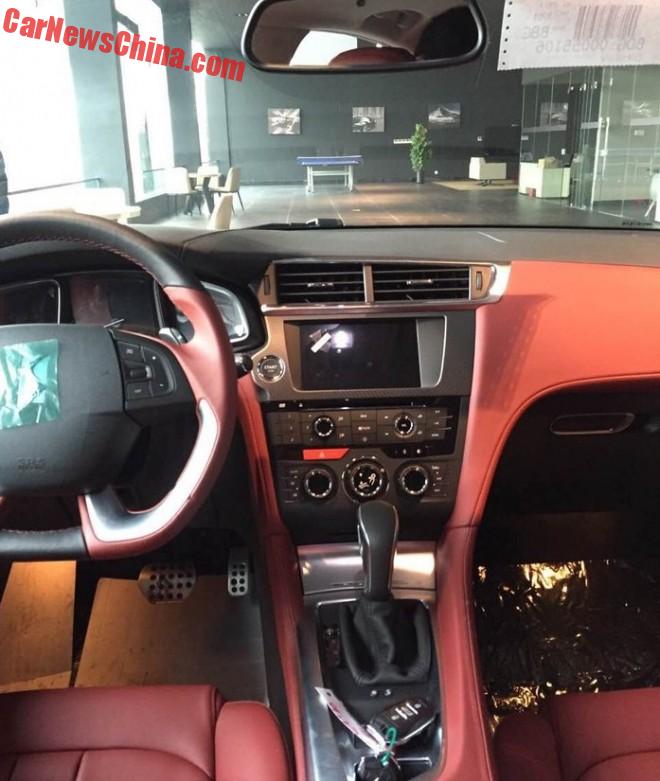 Key goes in the center tunnel, Saab style! The screen is awfully small for 2016, and the gear lever is awfully big for 2016. That screen really seems barely big enough for one icon, it even seems smaller than the infamously tiny screen Ford has in the EcoSport and Kuga.
The 1.2 3.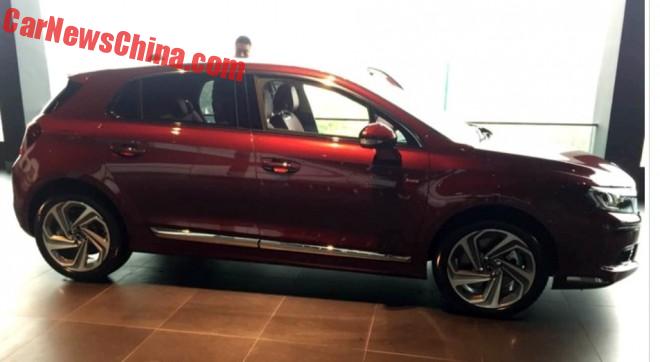 Alloys are the same as on the Guangzhou show car. Front overhang is huge. Chrome on doors is trendy, but there isn't any matching chrome around the windows, making for a somewhat messy picture.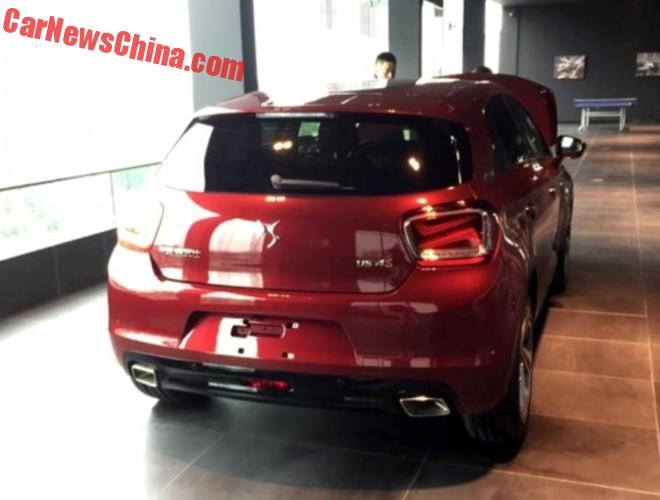 Not really a Citroen from France, this is a DS from China, and only for China.