Spy Shots showing a fancy new facelift for the China-made Honda Accord sedan, featuring a heavily chromed grille and a new bumper section. The facelifted Accord will debut on the Beijing Auto Show in April and launch on the Chinese car market soon thereafter.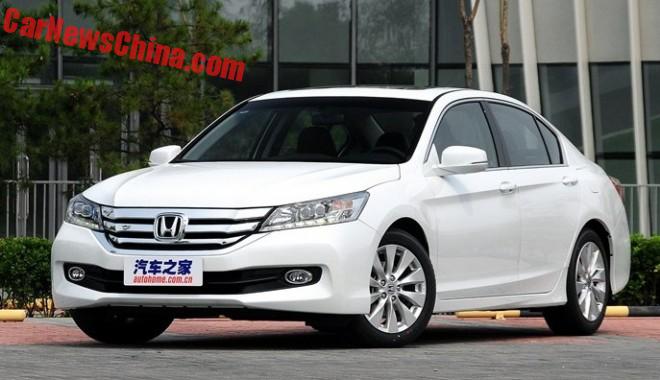 The current China-made Honda Accord, basically the same car as the North American Accord and manufactured in China by the Guangzhou-Honda joint venture. Price starts at 179.800 yuan and ends at 298.800 yuan. Engines: 155hp 2.0, 186hp 2.4, and a 261hp 3.0.
The facelifted Honda Accord will loose the 3.0, it has become too expensive under the new anti-big-engine Chinese tax regime. This means price range will start at about 180.000 and end around 230.000 yuan. There are no plans yet for a 2.0 turbo or any other stronger small-displacement engine.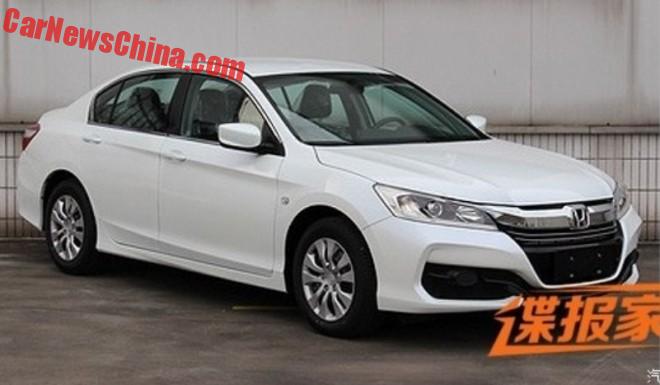 Another look at the facelifted car. The front is heavy on the with the shiny grille and the huge black holes underneath it.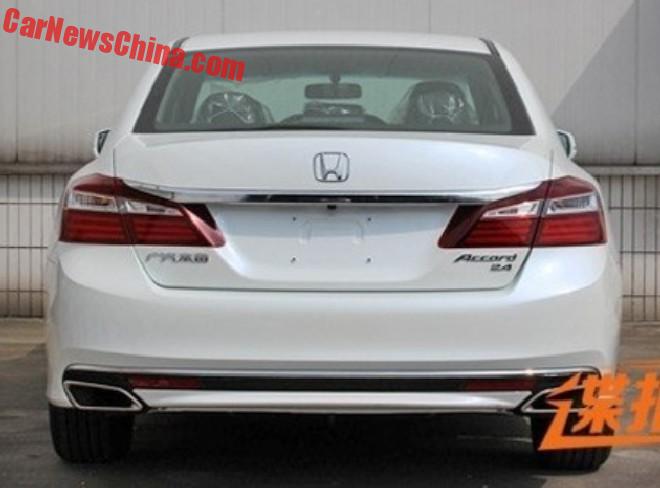 The rear is modest in comparison. Lights are just small enough for 2016 and they are connected by the almost obligatory shiny strip.