China's Jinbei Automotive is working on a clone of the Acura MDX for a new SUV for the Chinese car market. The overall proportions, grille, headlights, bumpers, bonnet, windshield, and even the roof rails are close to 100% similar to the MDX. Compare:
Only the lower part of the bumper is different, and the Jinbei doesn't have the fancy lights.
Jinbei Automotive is a subsidiary of Brilliance Automotive. The new SUV, code named MS3, will hit the Chinese market in the second half of the year. Price will start around 100.000 yuan and end around 140.000 yuan. Power will come from 1.5 turbo and 1.8 four-cylinder petrol engines.
Price for the Acura MDX starts at 739.000 yuan and ends at 795.000 yuan. Lone engine is a 3.5 V6 with 293hp.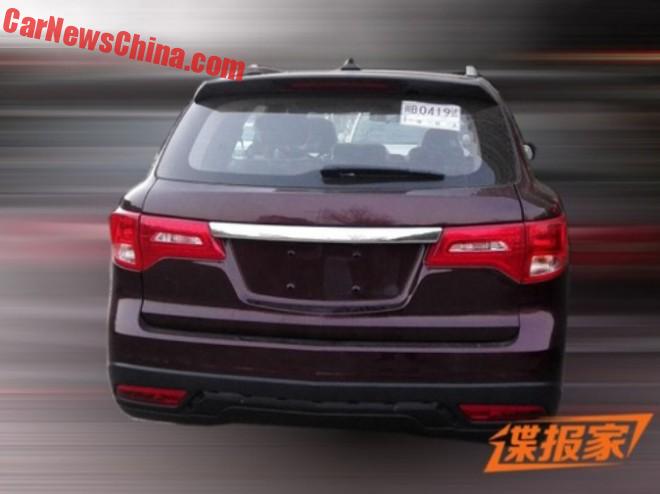 Roof spoiler, antenna, taillights, chrome bar, shape of the door, shape of the window, bumper; all check and all cloned. Only the lower part of the bumper differs again. This new MS3 is, we believe, the first time Acura is targeted by the Chinese clone armies. What will Acura do…? Nothing we bet.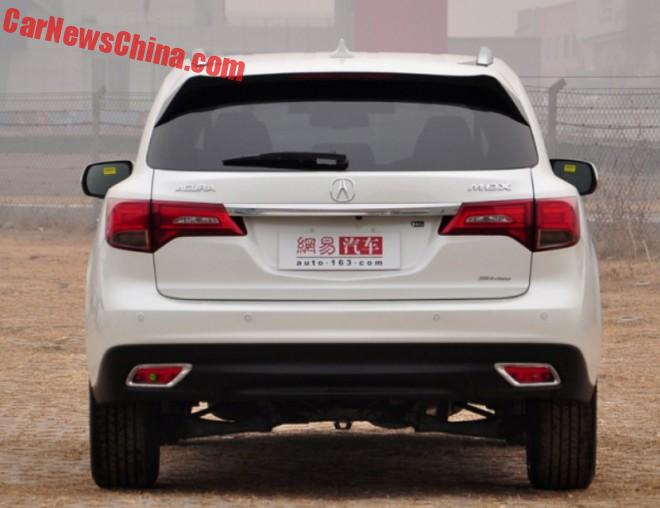 The MDX.