A very classy Toyota MK II, Spotted in China in the Fangzhuang residential area in Beijing. The good Toyota was sadly in a sorry shape, dusty dirty and clearly abandoned. But gone it was not, some time and love and patience and money can get this big sedan back on the road.
The sixth generation 'X80' Toyota MKII sedan was manufactured from 1988 until 1992 in sedan and wagon form. In most export markets it was known as the Toyota Cressida. The X80 MKII was never officially marketed in China but some examples arrived via diplomatic and other misty channels.
The X80 was available with three engines: a 2.4 four, a 2.8 six-in-line, and a 3.0 six-in-line, all mated to a four-speed automatic transmission. Size: 4690/1695/1375, wheelbase was 2682 and curb weight 1480 kilogram.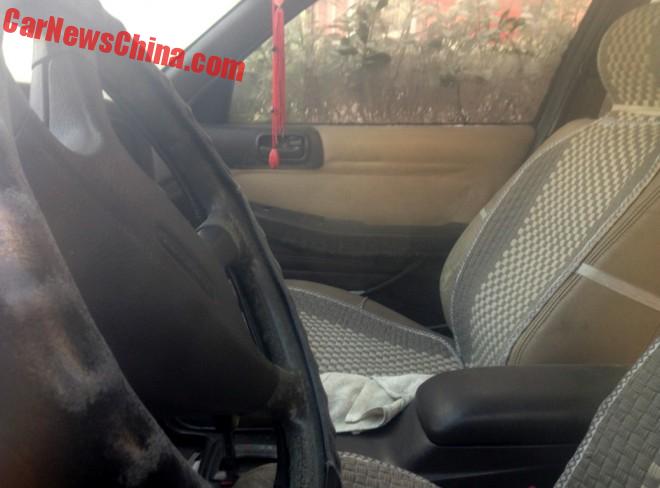 The interior was in a reasonable shape but too very dusty and dirty. Some of the plastis panels had come loose. Ugly seat covers are a typical Chinese after market addition.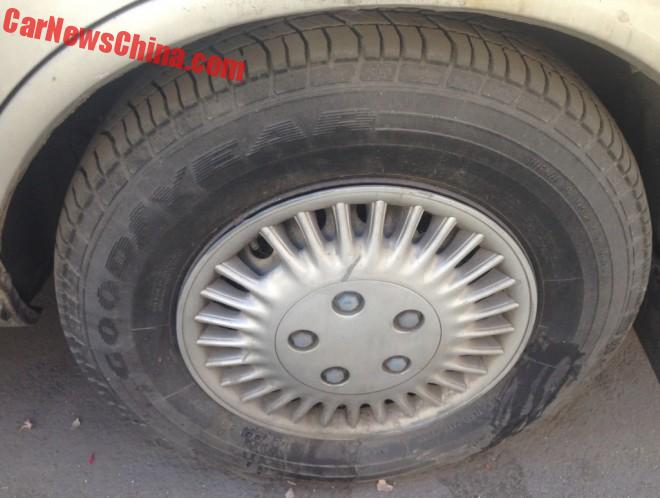 A dog peed over the original whee covers. Horrible animal! The tires by the way, appear to be period original too…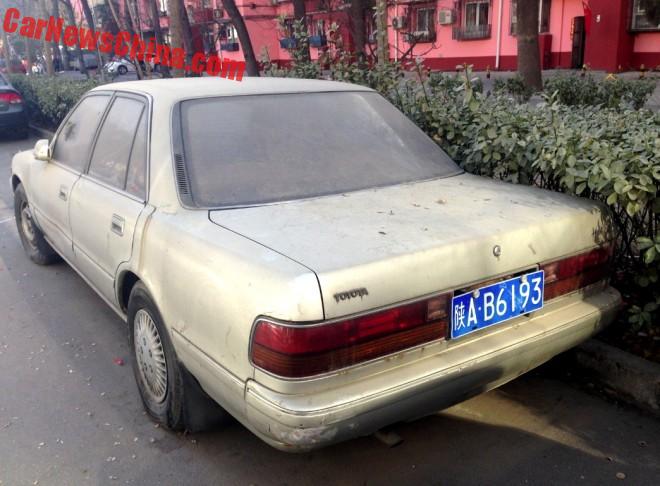 Design was all about aerodynamics, slippery and sleek, but not overly exciting, bar for the wide taillights and the fuzzy vents on each side of the rear window. License plate is of Shanxi Province.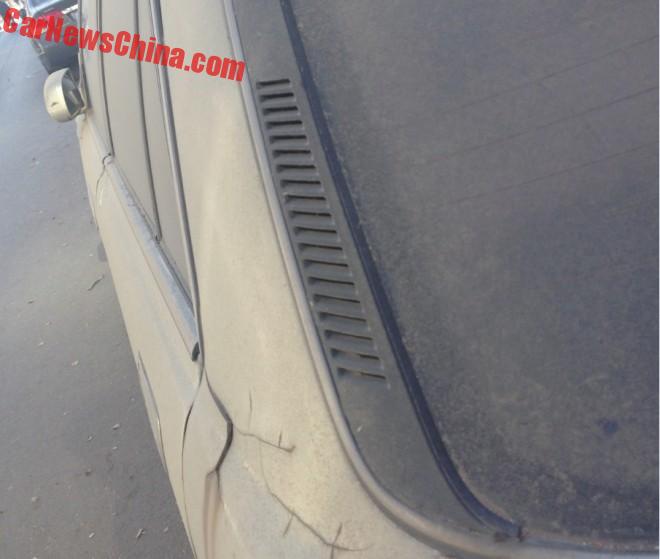 Said vents.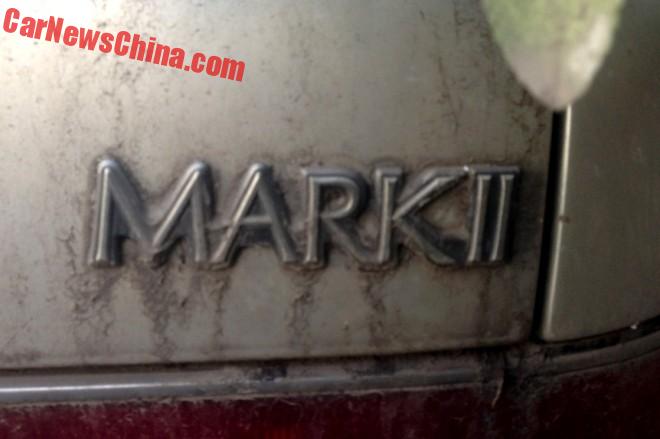 The beautifully crafted MARKII badge. When artists where still involved!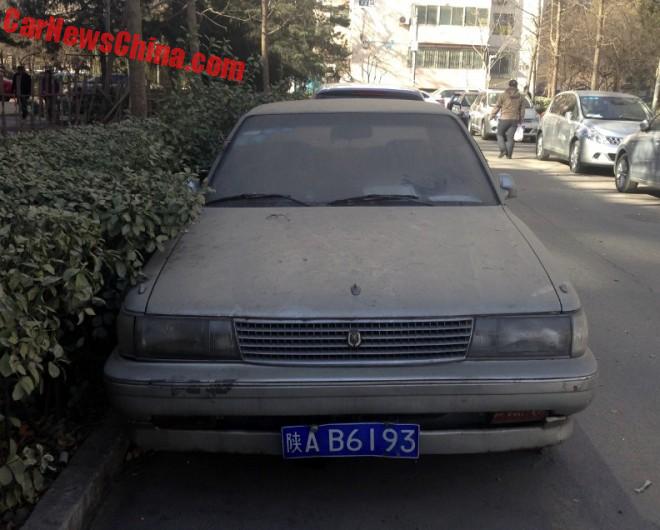 Will she be saved..? Probably not. But at least she won't be forgotten.