The best Spy Shots so far of the new Citroen DS 4S, seen here on a dealer event somewhere in Guangzhou Province. The DS 4S is a China-only premium hatchback. It will be positioned under the Citroen DS5 and will replace the unsuccessful Citroen DS 4 in China.
DS is a completely separate brand in China, with its own dealers, marketing, factory, and even joint venture; the DS models are manufactured by Changan-PSA, while the normal Citroen and Peugeot cars are made by Dongfeng-PSA.
The DS 4Swill be available with three engines: a 3-cylinder 1.2 turbo with 137hp, a 1.6 turbo with 167hp, and a 1.8 turbo with 204hp. All will be mated to a six-speed automatic gearbox, sending power to the front wheels.
Size of the DS 4S: 4453/1843/1510, and wheelbase is 2715. The DS 4S stands on the same long-wheelbase variant of the PSA PF2 platform that also underpins the China-only DS 5LS sedan, wheelbase is exactly the same. Thank you reader 'Peter H Svensson' for solving the platform riddle!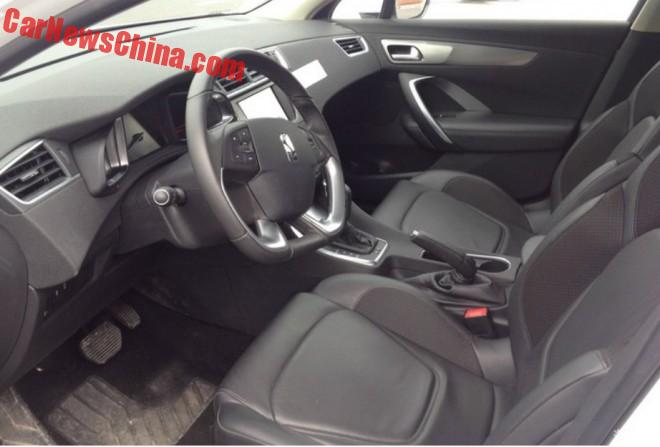 This is the interior of the low-spec variant. Very gray and very boring.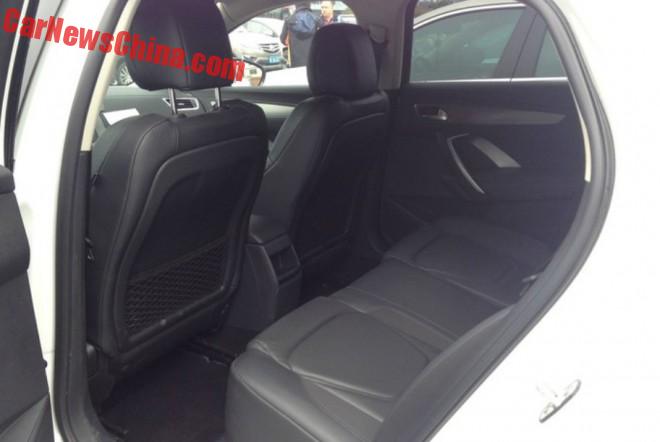 There just isn't a single bit of color in there. Horrible!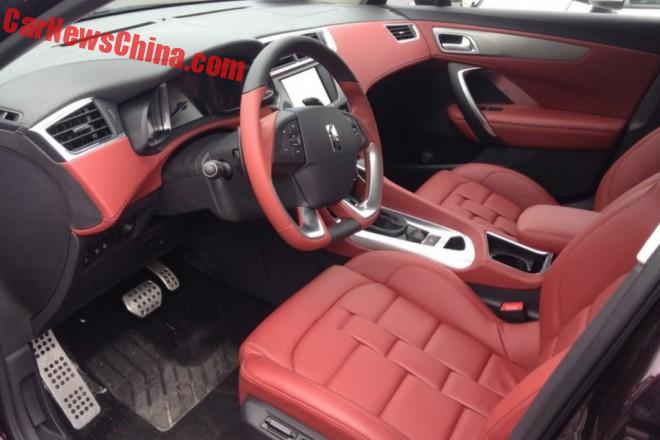 Happily, things are much better with the top-spec variant. Funky red leather, lot of shiny stuff, an electronic handbrake, and perforated pedals for much more speed.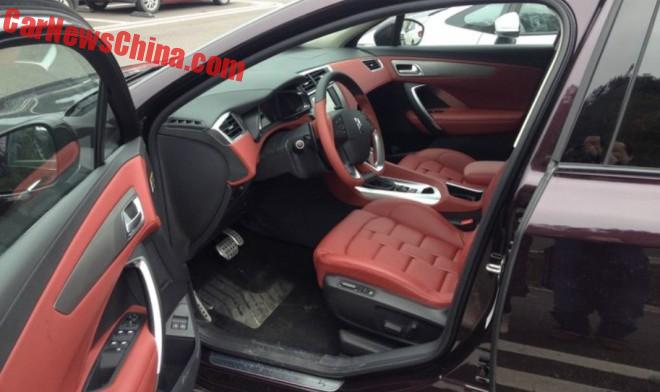 Light red interior in a wine red car. Hmm… The French should pay more attention to what the Chinese are doing with their cars. A red interior goes best with a Gauloises Corporal blue body.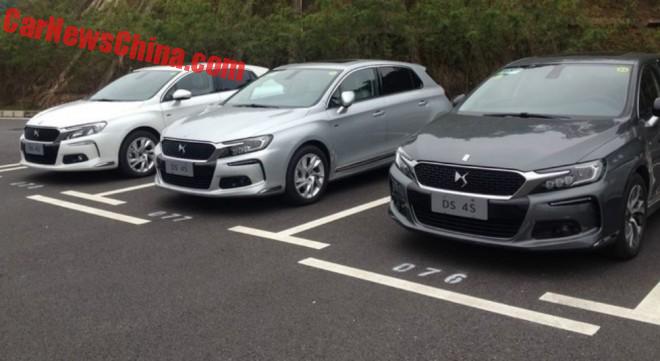 White, gray, and another kind of gray.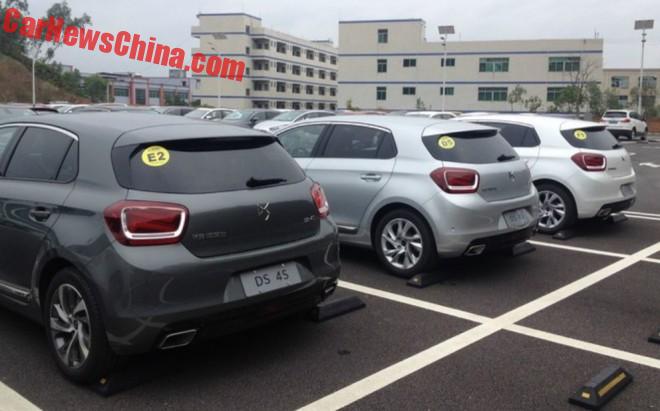 Rear lights are hip, but square pipes don't really match with the rest of the design.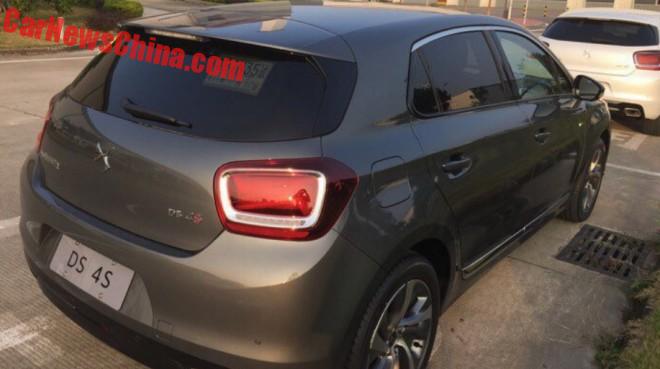 DS badge under the window, no Citroen badges at all.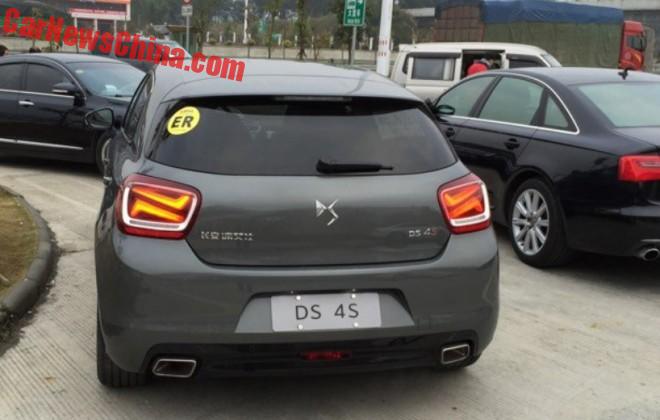 The brake lights on, showing a restyled variant of the DS logo.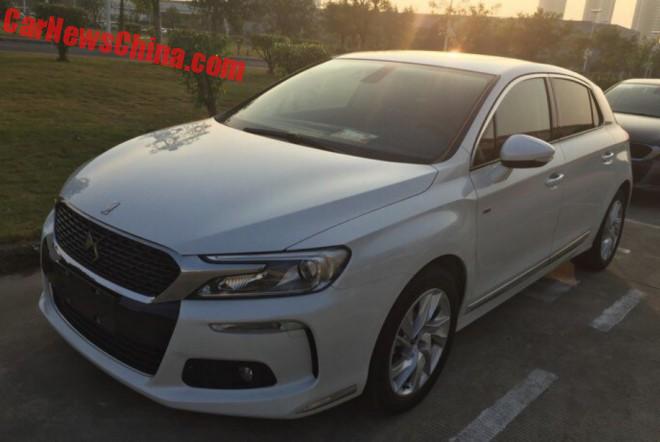 In previous posts about the DS 4S we mentioned it had a rather extremely huge front overhang, emphasized by the tiny wheels. In this post we do not need to mention that again. This photo will do all the talking, with the white color emphasizing the tiny wheels, thus emphasizing the overhang even more.
Got to do it anyway: the front overhang a gallacticly. It does in fact look like the entire car is in front of the front axle, which would make it mid-engined. Argh!