New Spy Shots of the all new Baojun E100, a new electric vehicle for China. The new photos show that the small city car is pretty much ready to roll. It will debut on the Beijing Auto Show in April, and launch on the Chinese car market the second half of the year.
Pink roof is always good, but the all-orange car looks best. It even has orange wheels.
Details of the drivetrain are still scarce; all we know is that the E100 will have a range of 100 kilometer and a top speed of 100 kilometer per hour. Hence the name.
Wuling is a brand name of the SAIC-GM-Wuling joint venture, in which GM has a 43% stake. The other partners are SAIC (aka Shanghai Auto) and Wuling Automotive. SAIC and GM are also tied up in the giant Shanghai-GM joint venture that makes Buick, Chevrolet, and Cadillac cars for the Chinese market.
The E100 is the first of a range of new electric vehicles under the Baojun brand. They are also working on another small one with a BMW i syndrome. Baojun has built a new plant for the production of all those electrifying cars in the great city of Liuzhou in Guangxi Province.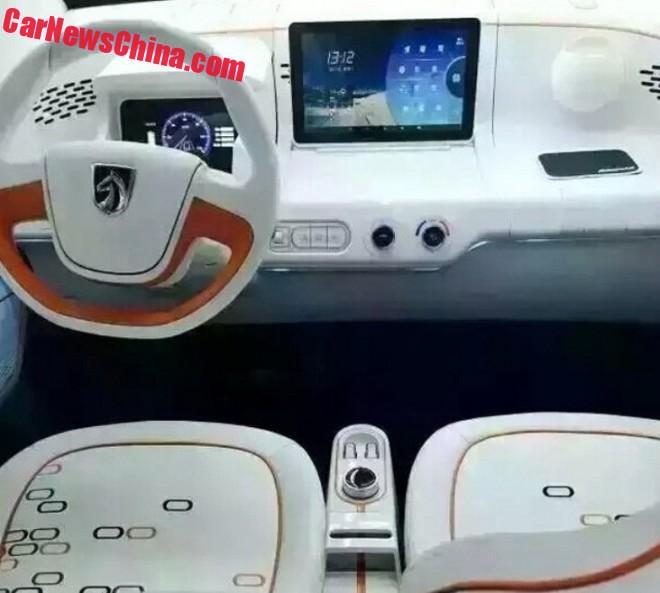 Earlier spy shot of the inside. Incredible hip with an all-digital instrument panel and a take-out pad in the center. The drive-selector is located between the seats. This particular development car is painted in two-tone white over orange inside and out, earlier on we saw a white over green example.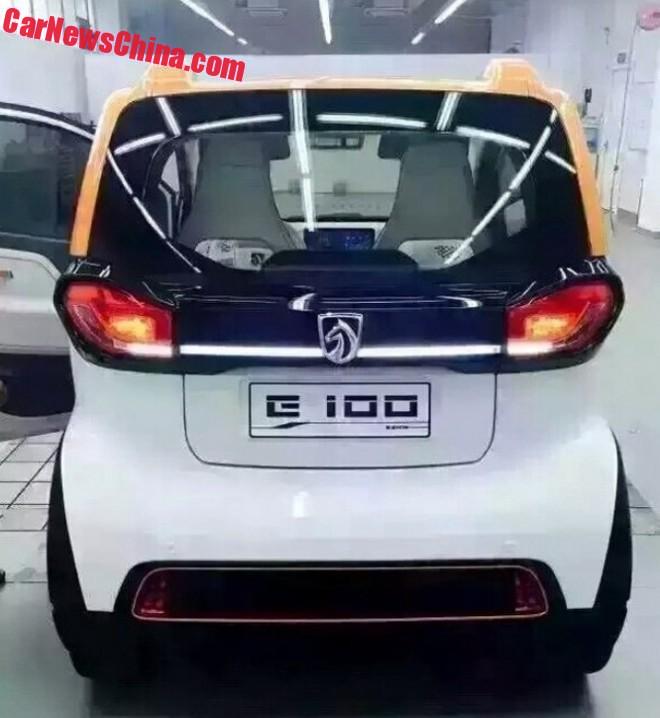 Earlier shot of the rear. Odd rails on the roof are possibly for some fancy charging system. Big Baojun badge in the middle. Baojun means 'Treasure Horse'.