Spy Shots showing the all new Baojun E100, a new electric vehicle for China. The Baojun E100 will be launched on the Chinese car market sometime next year. And we are very happy to see a properly painted green car; in green, at least in some.
The E100 is the first of a range of new electric vehicles under the Baojun brand. They are also working on another small one with a BMW i syndrome. Baojun has built a new plant for the production of all those electrifying cars in the great city of Liuzhou in Guangxi Province. The photos of the E100 leaked after a local-government delegation had a look inside the factory. Guess they paid a lot of subsidy to get Baojun to build that plant out there..!
Wuling is a brand name of the SAIC-GM-Wuling joint venture, in which GM has a 43% stake. The other partners are SAIC (aka Shanghai Auto) and Wuling Automotive. SAIC and GM are tied up in the giant Shanghai-GM joint venture that makes Buick, Chevrolet, and Cadillac cars for the Chinese market.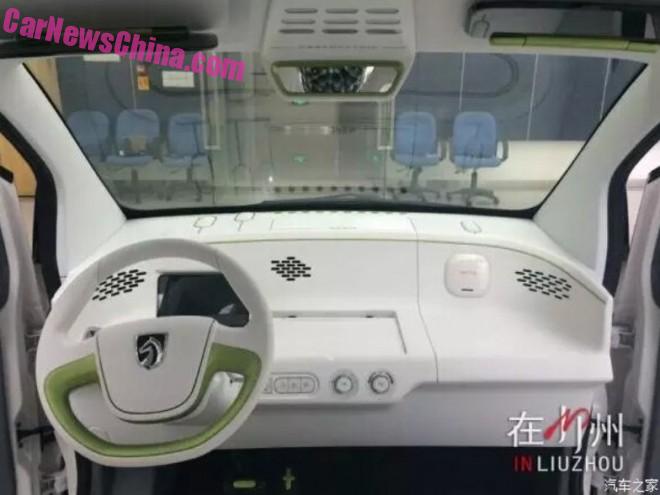 The interior is very bathroom and very clean. Steering wheel with green. No blue at all in this EV! Details of the drivetrain are very scarce; all we know is that the E100 will have a range of 100 kilometer and a top speed of 100 kilometer per hour. Hence the name.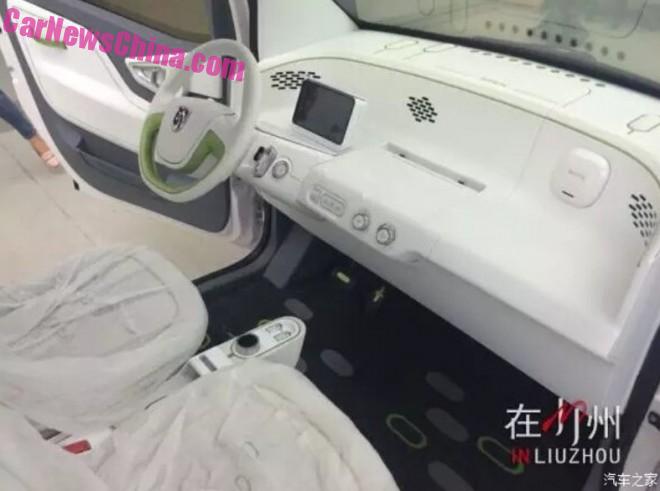 Small screen in front of the wheel, and there appears to be a cradle for a larger screen in the center. Drive selector sits on a small center console between the seats. Floor mats won't look out of place in a real bathroom. Trendy.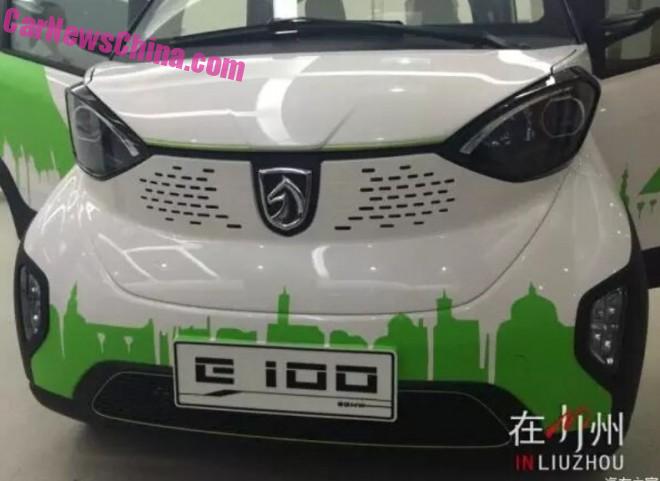 Mean looking headlights, a hipster grille, and a big Baojun badge in the center of it all.