The very first Spy Shots of the new Chery Karry K60 mini MPV. The Karry K60 will debut on the Beijing Auto Show in April and launch on the Chinese car market in the second half of the year. Karry is the commercial vehicle division of Chery Auto, the K60 is their first real passenger car.
The Karry K60 is basically the same car as the Cowin V3 mini MPV, but with a slightly less luxurious interior, so the K60 will likely be cheaper than the V3. The V3 also has a super fancy touch screen which the K60 doesn't get, although the screen in the K60 is still of sizable size.
The air vents in the center stack differ too, but the instrument panel and steering wheel is the same in both cars.
The K60 will be powered by a 1.5 four-cylinder petrol with 107 horses, mated to a five speed manual. The V3 will get the this very same 1.5 and also a 125hp 1.6.
Size (Cowin V3): 4606/1790/1750, wheelbase is 2765.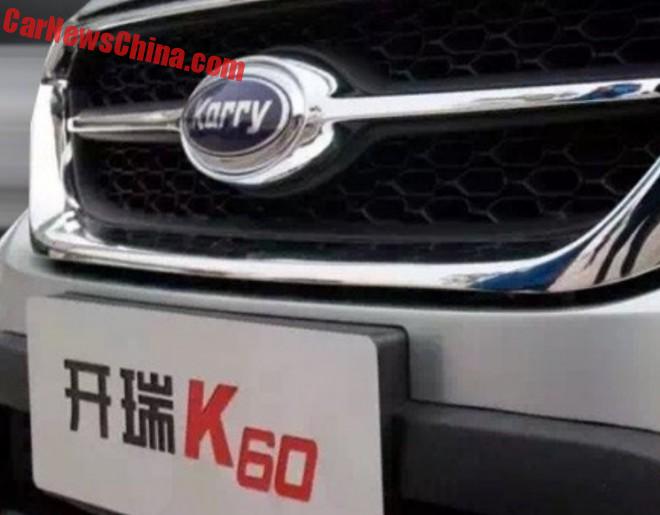 Launching two such similar cars under two different names normally doesn't seem a very smart idea, especially when one of those names normally makes commercial vehicles. The Karry name however is strong in rural China where the Cowin brand is (yet) unknown. And that indeed seems the reason for the Karry K60; get the farmers into a mini MPV!