A very sweet sweet Mercedes-Benz CLK230 Kompressor coupe, Spotted in China in the Lido area in Beijing. The good old Benz was in very good shape, painted in a beautiful light shade of purple and  fitted with sporty five spoke alloys.
The paint was smooth and the chrome was shiny, the owner is maintaining his CLK very well, and that is great because the CLK is a very great car. The first generation 'C208' was manufactured from 1997 until 2003. It was never officially sold in China and this particular example is the very first we have ever seen in country. It might have arrived via the gray market or via diplomatic channels.
The CLK230 Kompressor was powered by a 2.3 liter supercharged four-cylinder with an output of 197hp and 280nm, good for a 235km/h top speed and a 0-100 in 8.1 seconds. This is exactly the same engine as the one we found in a first generation SLK230 Kompressor.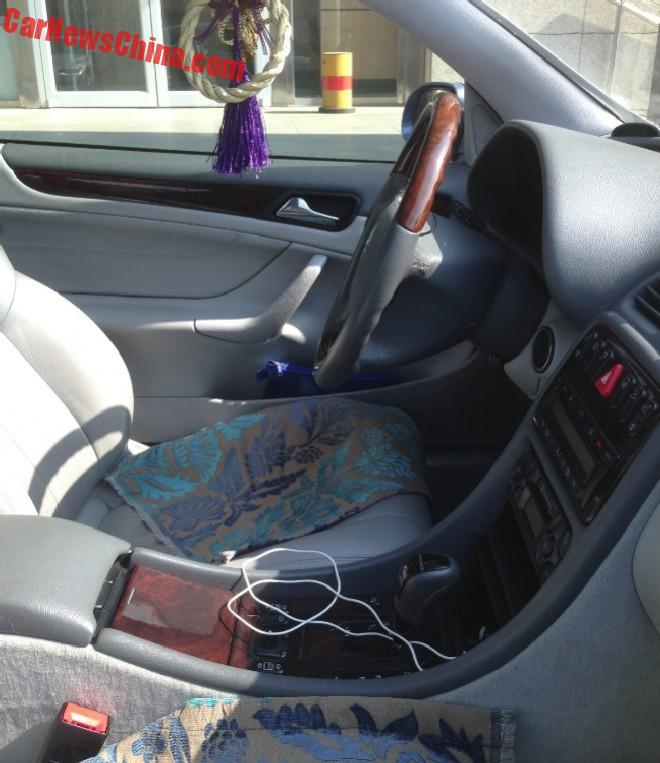 The interior was in very good shape as well. Completely original bar for the seat-seat covers and the bring-luck thingy hanging down from the mirror. Leather looks fresh and wood looks good, and it still has the period radio-cassette player.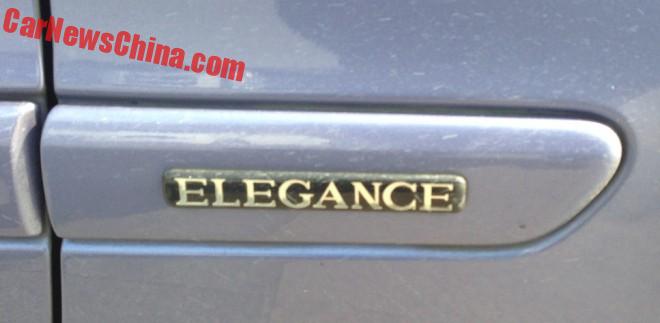 The badge for the 'Elegance' trim level.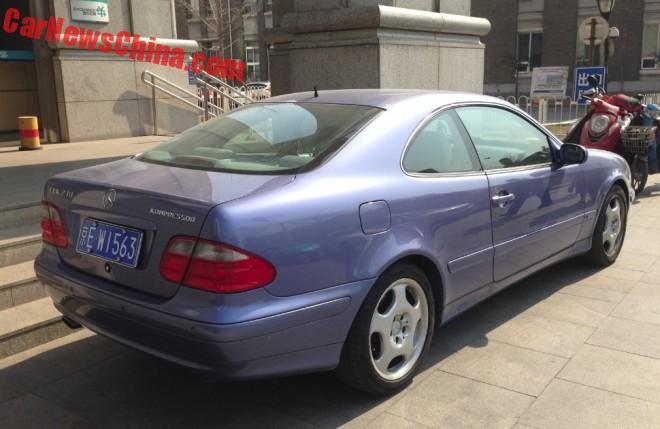 Tiny antenna on the roof.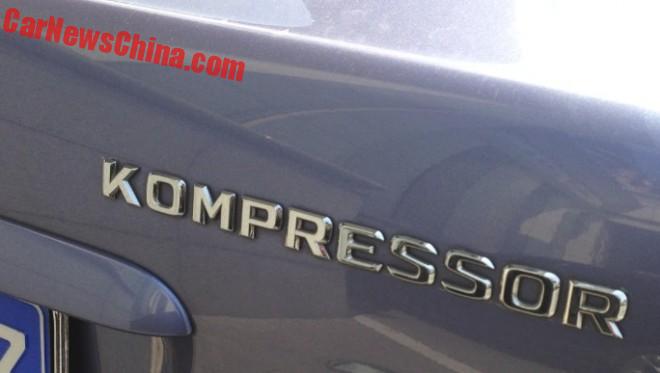 The impressive 'Kompressor' badge.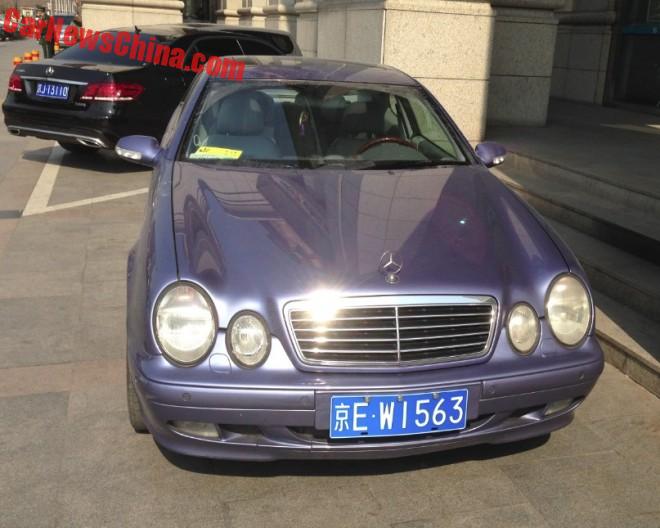 The sun shines for the Mercedes, may she ride the roads of the capital for a long time a coming, and may she stay in this superb shape forever.