A very sweet Mercedes-Benz SLK230 Kompressor, Spotted in China in the Shunyi District in north east Beijing. The good old Benz was in very good shape, painted in fiery red and fitted with darkened head light visors, darkened windows, a darkened grille, and sporty matte gray six-spoke alloys.
Dark windows go very well with dark wheels. Kompressor badge had lost a few letters, ending up as 'ompres'.
The first generation 'R170' Mercedes-Benz SLK retractable-hardtop sporty car was made from 1996 until 2004. It was not officially sold in China but some arrived via the gray market and other misty channels. The SLK230 Kompressor was powered by a 2.3 liter supercharged four-cylinder with an output of 197hp and 280nm, good for a 240km/h top speed and a 0-100 in 6.8 seconds. This is exactly the same engine as the one we found earlier in a first generation CLK230 Kompressor.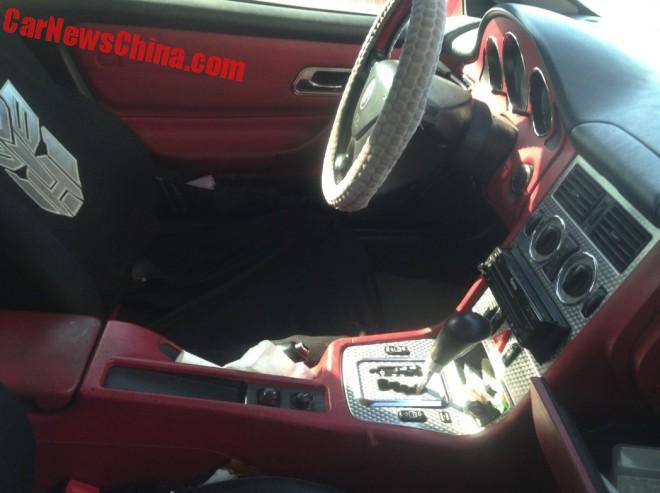 The interior was sexed up with an alu-plastic center section, an after market radio-CD player that had come out of the tray, Decepticon seat covers, and a warm white steering wheel cover.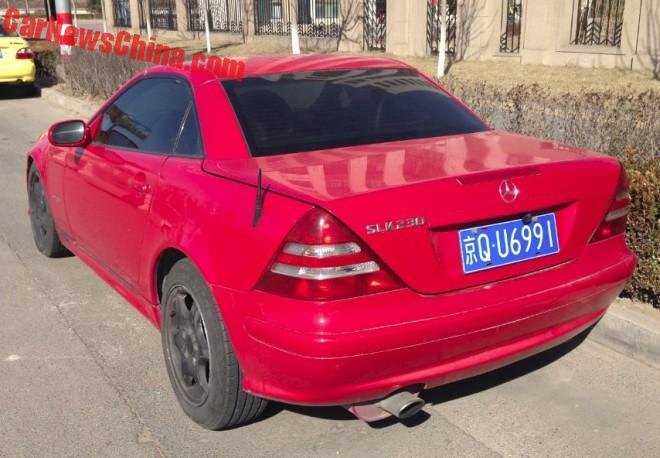 Pipe was loose. Small black antenna on the left side of the boot lid.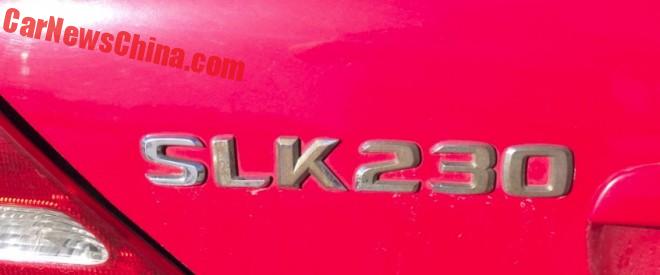 The SLK230 lettering is in dire need of a proper alignment, and some polishing.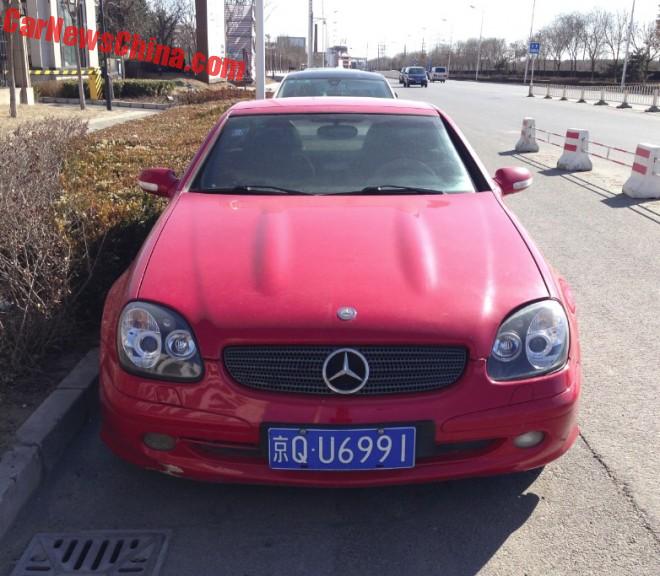 Great little German roadster, but she needs some work!