A very sweet sweet Mercedes-Benz E240 sedan, Spotted in China in the Lido area in Beijing. The good old Benz was in very good shape, painted in a beautiful light shade of gold and  fitted with darkened windows and the original gray wheel covers.
The second generation 'W210' E-Class was manufactured from 1995 until 2003 with a facelift in 2000, this is a facelifted car. The W210 was never officially sold in China but there are quite a lot in country. Most arrived via diplomatic channels for use at the Beijing-based embassies, and others arrived for private buyers via the misty gray markets.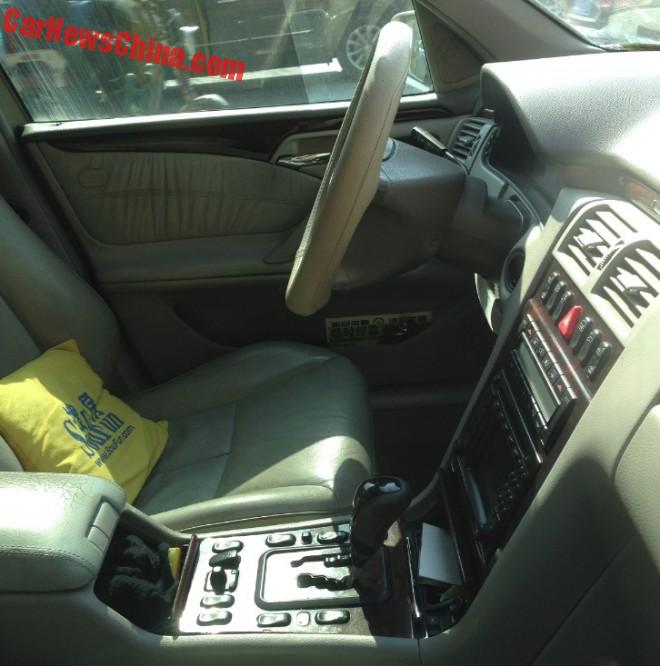 The interior was in good shape but the leather is in need of a good cleanup. The fancy radio-CD system with a large display for the time was standard on to top trim level variants.
The facelifted E240 was powered by a 2.6 liter V6 petrol engine with an output of 177hp and 240nm, mated to a six-speed manual or a five-speed automatic like the one in this car.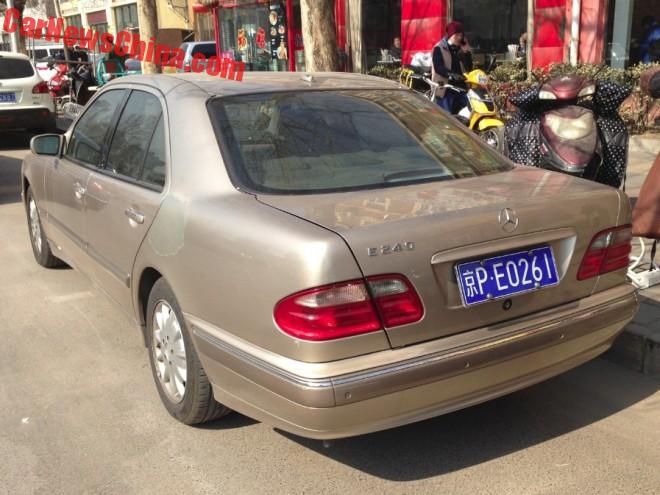 Body absolutely perfect except for a strange spot behind the passenger door, but it looked like the owner was already working on a fix. The area was scrubbed flat and just needed a new layer of gold.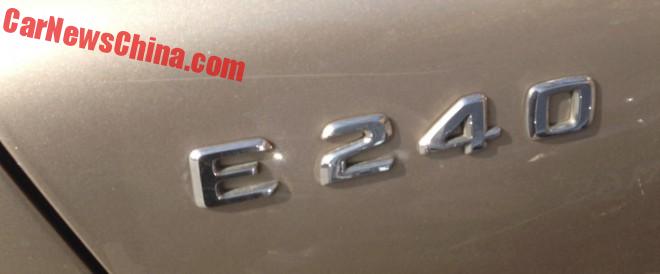 When badges where still art, in metal and neatly spaced.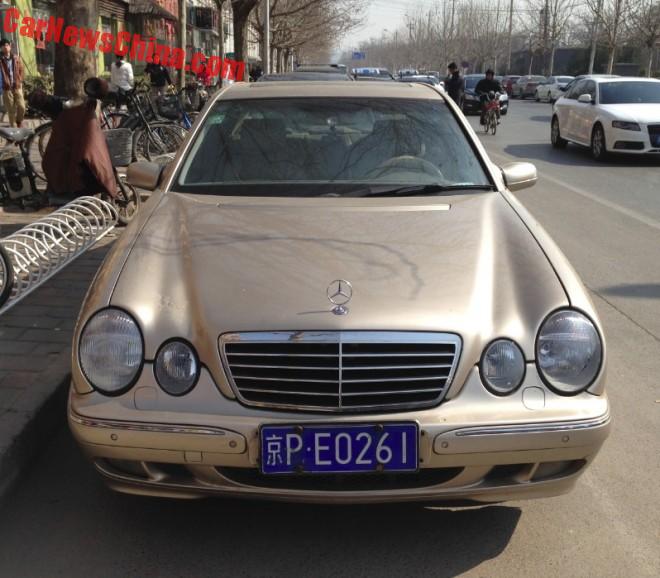 She is looking at you. Shadow of a winter's tree over her bonnet. It will be summer soon…