Spy Shots showing the new Volkswagen Phideon sedan testing in China. The Phideon debuted earlier this week on the Geneva Motor Show but it will only be sold on the Chinese market, starting in September. It is the production version of the Volkswagen C Coupe GTE concept.
The Phideon will be positioned between the Volkswagen Passat/Megotan and the Volkswagen Phaeton. It stands on the same stretched version of the MLB 2 platform as the China-made Audi A6L.
The Phileon will be powered a 3.0 TSI V6 petrol with an output of 300hp and 440nm, sending power to all four wheels via Volkswagen's 4Motion 4WD system. Later on 2.0 TSI and a hybrid will join the line-up, likely in mid 2017.
Price for the V6 version will start around 350.000 yuan and end around 400.000 yuan. For comparison, the China-made Audi A6L with the 272hp 3.0 TSI costs 520.000 yuan. The Phideon thus looks like a very good deal.
Price the China-made Passat/Megotan twin starts at 190.000 and ends at 340.000 yuan. The imported Phaeton goes from 760.000 to 1.88 million yuan.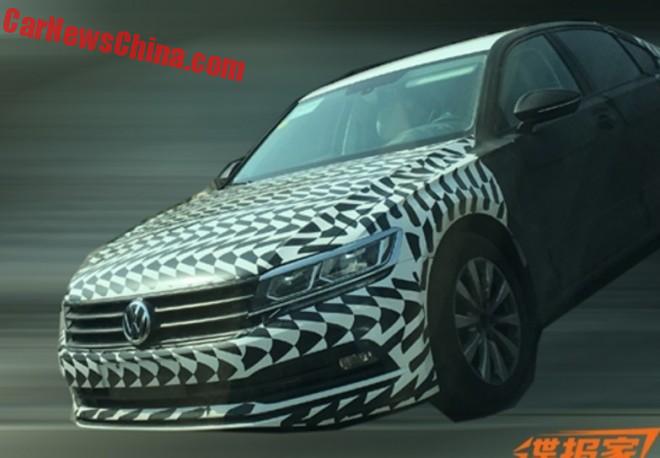 The Phideon name comes from the Roman goddess Fides, and symbolizes (according to Volkswagen marketing speak) 'perfection, elegance, and and trustworthiness'.  Note aerodynamic mirrors.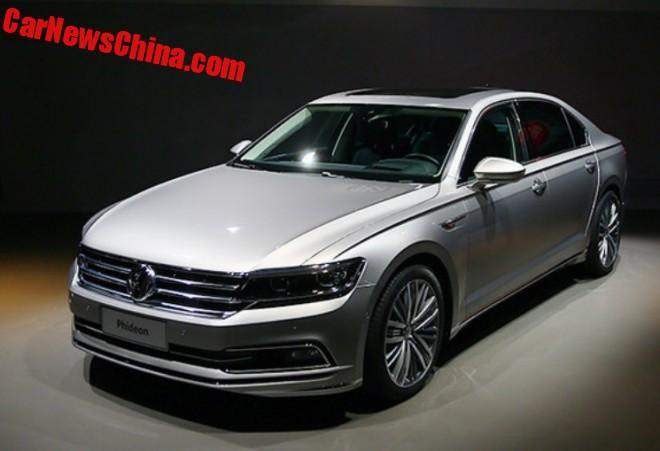 The Phideon in Geneva.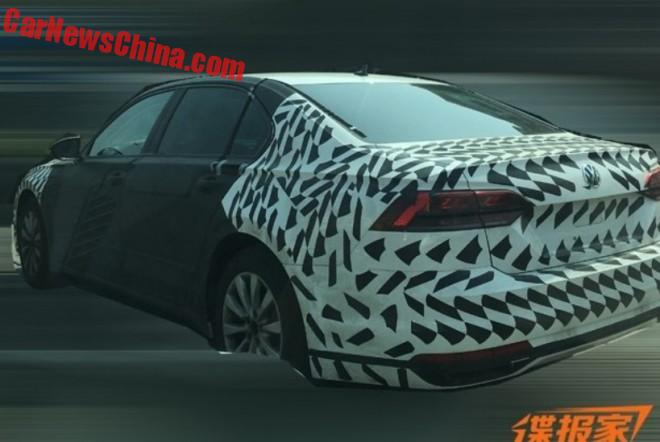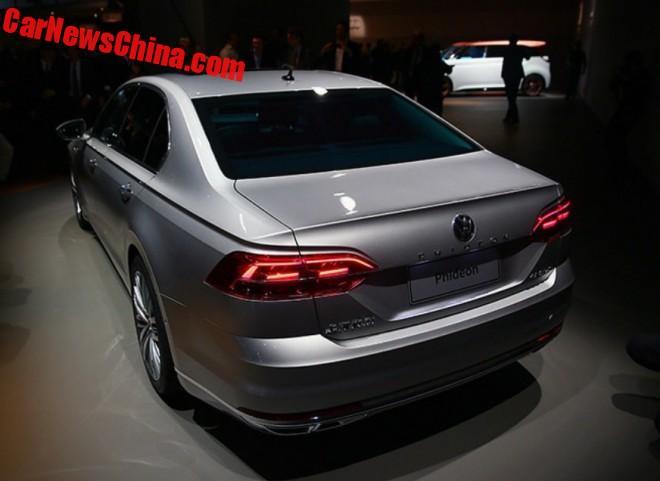 Phideon name in a fancy font under the Volkswagen badge. Beautiful line from the front lights all the way to the rear end. Subtle spoiler in the boot lid.