A beautiful black Lexus GS300 sedan, Spotted in China on a compound's road in the far east of Beijing. The old 'Xus was in very good shape, with a smooth body, solid paint, shiny chrome, everything original, and without any rot or rust, although she did sport a bit of dirt and dust.
Clean design has stood the test of time very well, with the beautiful rounded chrome strip around the windows and the sporty short rear end.
The second generation 'S160' Lexus GS-Series was manufactured from 1997 until 2004. It was a sports sedan positioned below the Lexus LS400/Lexus LS430. In Japan it was marketed as the Toyota Aristo.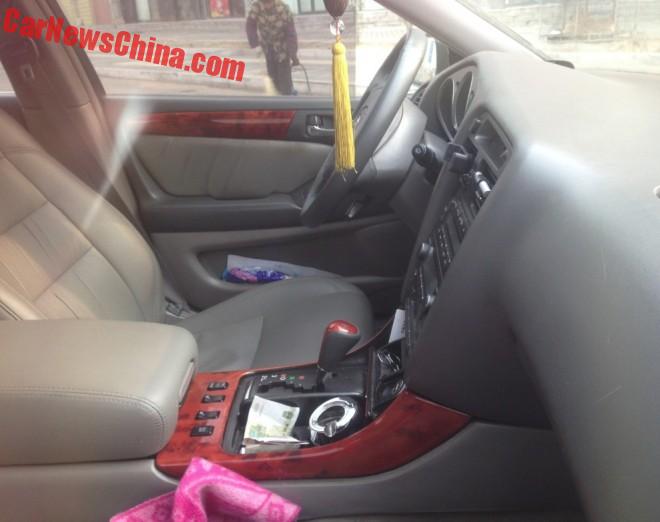 The interior was in good shape too and completely original up until the radio. Wood was still good but beige leather is in need of a cleanup.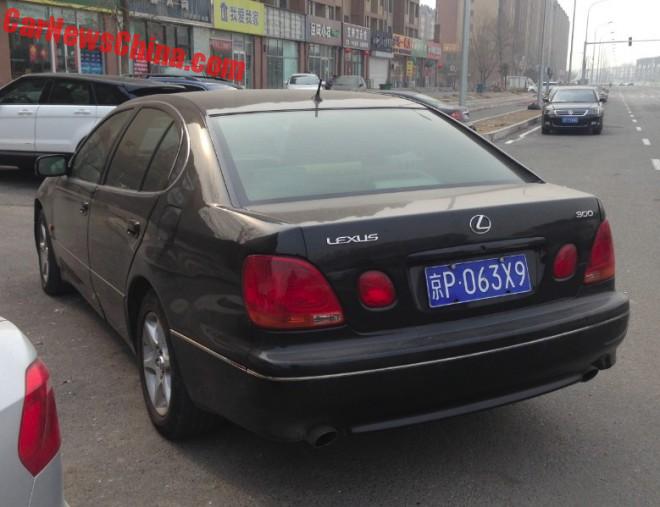 The S160 was available with three petrol engines: a 3.0 V6 (GS300), a 4.0 V8 (GS400), and a 4.3 V8 (GS430). This Beijing car is a GS300. Output of the V6 is 225hp and 305nm, mated to a five-speed automatic sending horses to the rear wheels.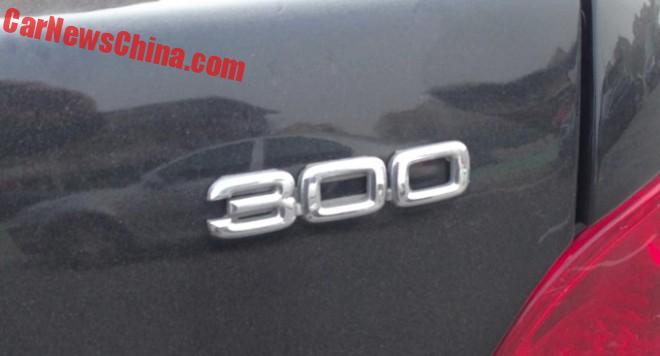 The 300 badge.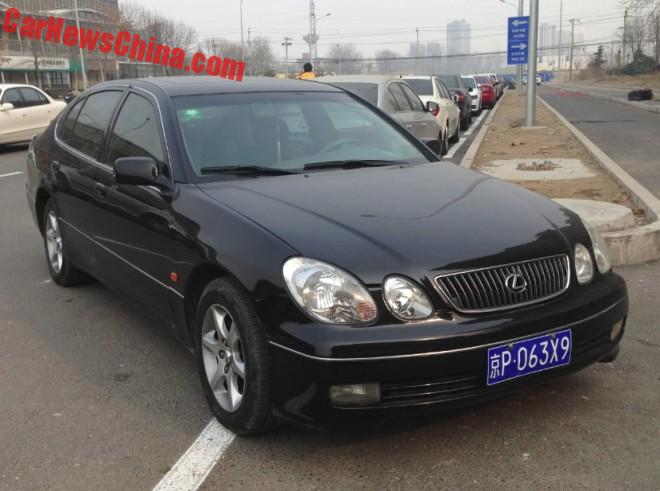 License plate is as old as the car. Spacey double headlights were looking at me. I looked back and said: May you Japanese beauty in China ride the highways of this giant city for all the many miles a coming!