A beautiful black Lexus LS400 sedan, Spotted in China on a compound's road in the far east of Beijing. The old 'Xus was in very good shape, with a solid body, smooth paint, shiny chrome, everything original, and without any rot or rust, but with some dust and dirt.
The simple and elegant lines have stood the test of time very well, still looking modern, and classic at the same time. And a classic this LS400 almost is. The first generation 'XF10' was made from 1989 until 1994 with a facelift in 1992. This black Beijing example is a pre-facelift car. Alloys are original.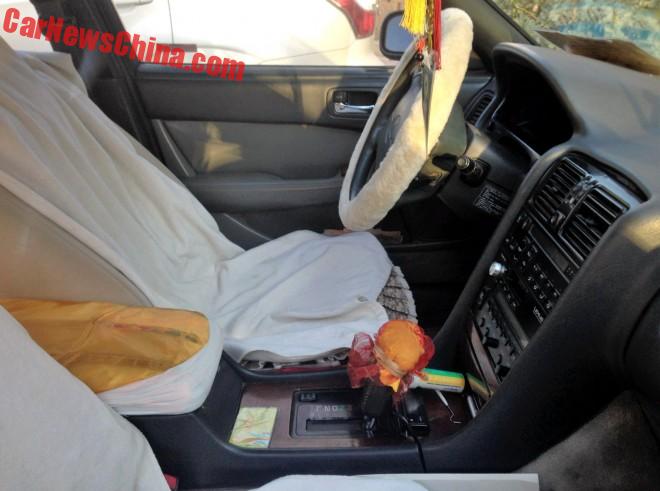 The interior was in good shape too but messed up far too much with crappy seat covers, an extremely ugly gear lever sack, a steering wheel cover, and an after market radio.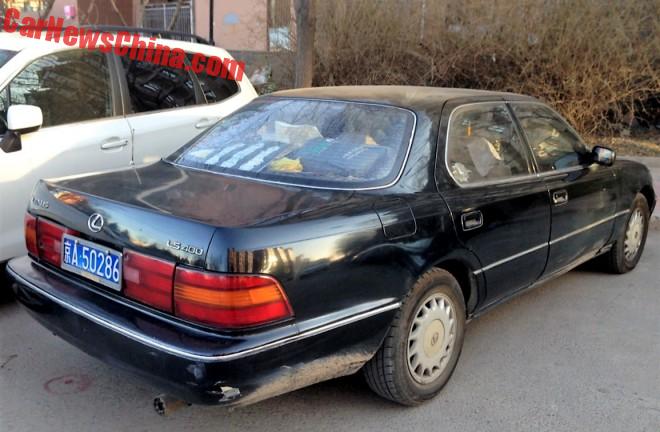 What an elegance from behind! Subtle spoiler in the boot lid. Rear lights were giants as was the fashion of the day. The LS400 was powered by a 4.0 liter V8 engine with an output of 250hp and 353nm, mated to a four-speed automatic sending horses to the rear wheels. Top speed was an impressive 250 kilometers per hour and 0-100 was gone in 8.5 seconds.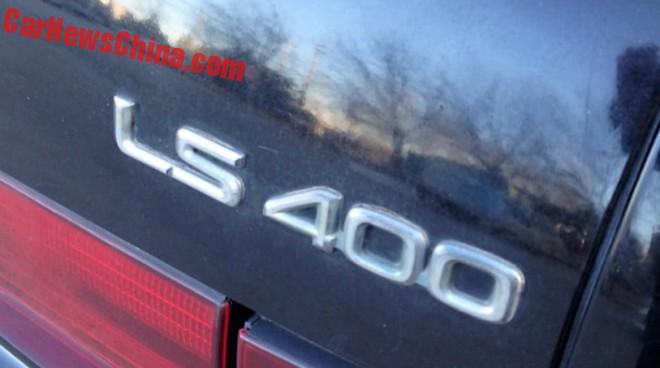 The badge, made out of metal.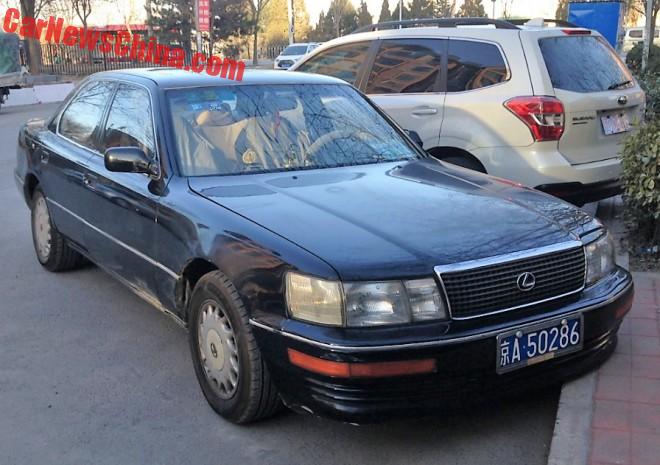 License plate is as old as the car. And what a car it is, a pure Japanese beauty in China. May she ride the highways for all the many coming! And here is a Pink one.