A beautiful black Mercedes-Benz 230E sedan, Spotted in China in front of the Champion Club in the north east of Beijing. The good old Merc' was in a perfect shape, with a super clean body and super smooth paint. Everything was original and there wasn't a single spot of rust or rot.
Wheel covers are original.
The first generation 'W124' E-Class was made from 1984 until 1995 with a late facelift in 1993, this car is a facelifted example. The 230E was powered by a four-cylinder petrol engine with an output of 130hp and 198nm, good for a 204km/h top speed and 0-100 was gone in 10.4 seconds. Transmission was a four-speed automatic, as on this car, or a five-speed automatic.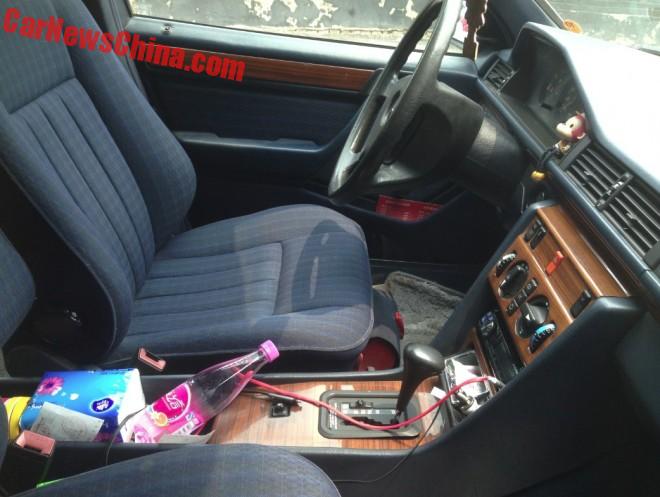 Interior is a bit messy but in very good shape. Seats are almost as they were when this Benz rolled off the line. Wood is still very good. Steering wheel is original, gear knob too, but the radio is not.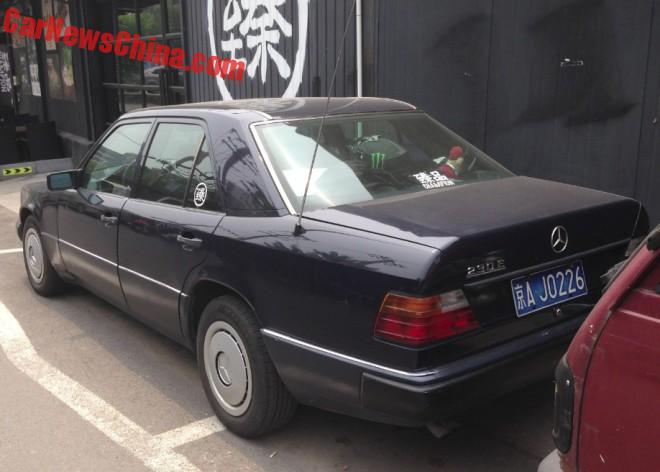 Not a single scratch on her body. She is loved. She belongs to the owner of the Champion Club, which is a funny place. They are a bar slash a car wash slash a car modification place. The bar looks out over the work place. The bar serves all kind of alcohol, for not much money. So you can drink like hell while your car is cleaned. Now that might sound funny but it is really not. I live nearby the place and I have often seen cars thundering down the small road, where the bar is located, to the main road on high speed, with the driver looking wild and weasel. But as far as I know nobody died there yet, so we are all cool.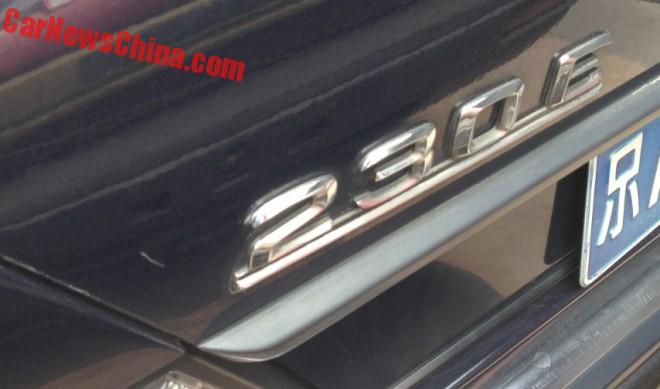 When badges where still art, in metal and neatly spaced, with a proper line underneath.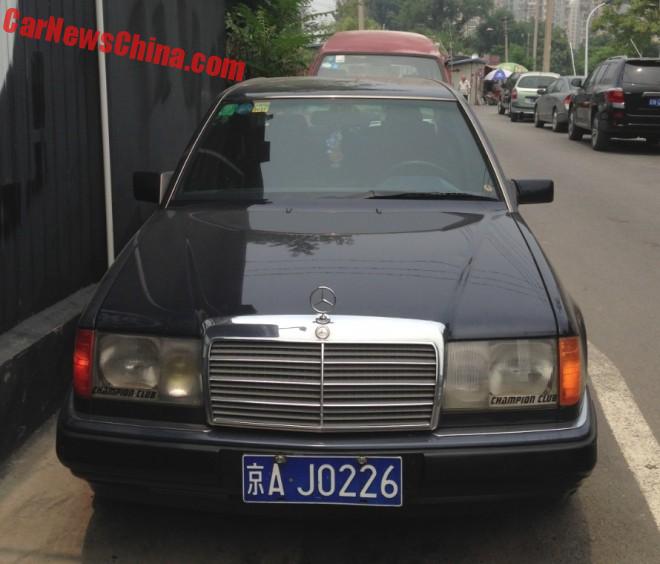 License plate is as old as the car. A true beauty, let's hope they don't drink and drive and crash, this Benz deserves better, even the best.