A wondrous white Volvo S70 T5 sedan, Spotted in China in the far east of Beijing. The good old 'Vo was in a fine overall shape, but in dire need of maintenance and a cleanup, note especially the bad spots on the front bumper. However, the paint was good enough and everything was original.
The Volvo S70 was manufactured from 1996 until 2000 with a small and very late facelift in 1999, this is an original pre-facelifted example. The S70 was the successor of the Volvo 850 sedan, whereas the Volvo V70 succeeded the 850 wagon.
The S70 T5 was powered by a 2.3 liter turbocharged five-cylinder engine, with an output of 240hp and 330nm, mated to a five-speed manual or five-speed automatic, sending horses to the front wheels.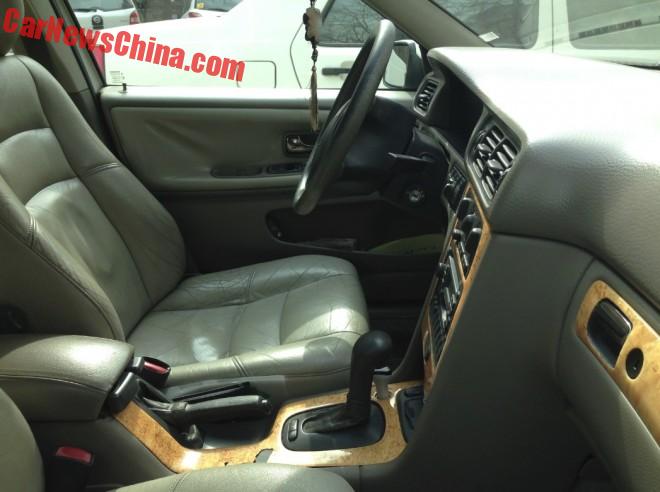 The interior too was in good general shape but in urgent need of some work. The wood panels are dying and the leather is worn. Fortunately everything is original up until the radio-cassette player. This car has the automatic 'box.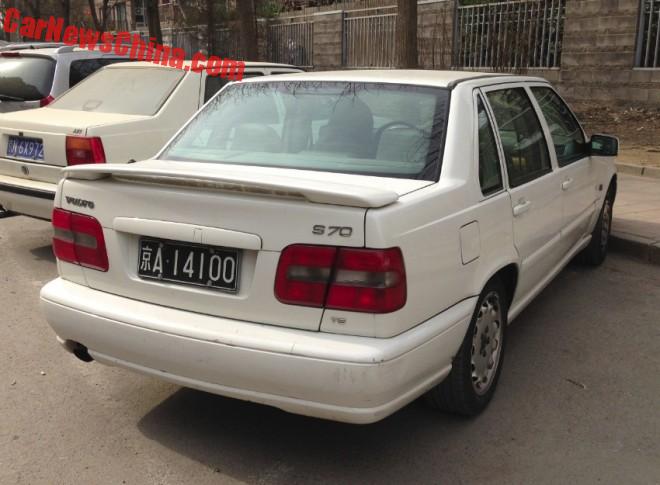 Rear spoiler was standard on the T5 models.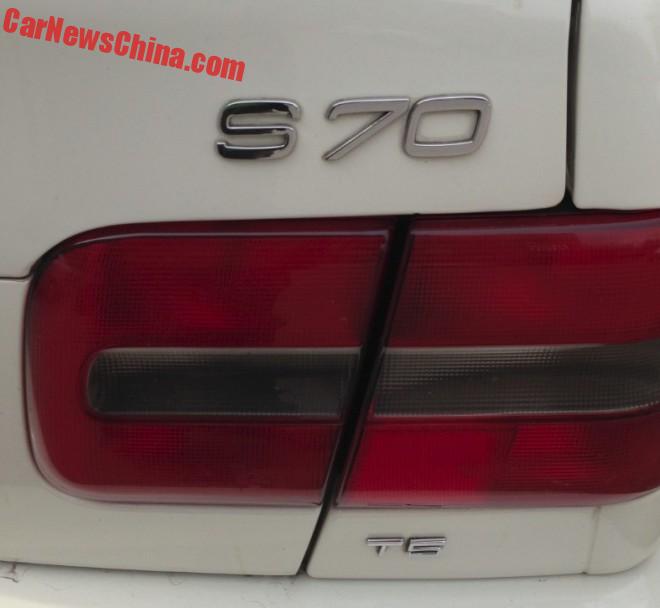 T5 badge below the light.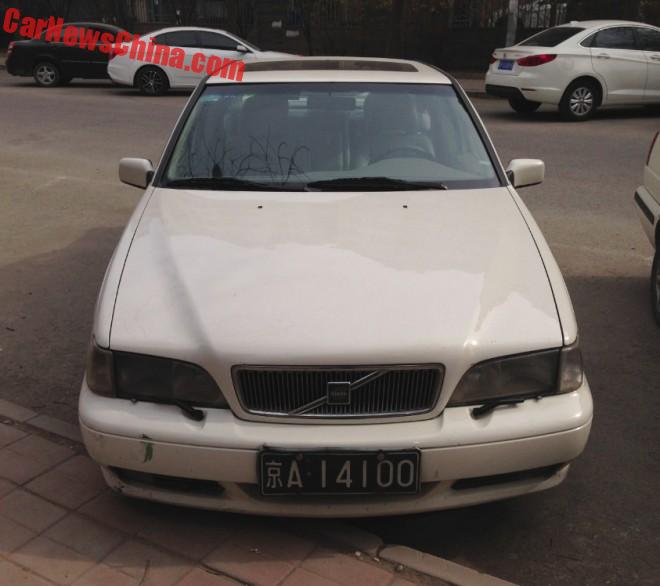 This car has period black license plates, and this particular example A·14100 is an old one. Black license plates were issued to vehicles owned by foreigners or foreign-owned companies in the 1990's and the early 00's. These companies were also allowed to import their own cars, and that is why there are so many odd old cars on black license plates. Beijing stopped issuing black license plates in 2007, but some other cities continued the practice a little bit longer.
The S70 is a rare bird in China. So far we have seen only two.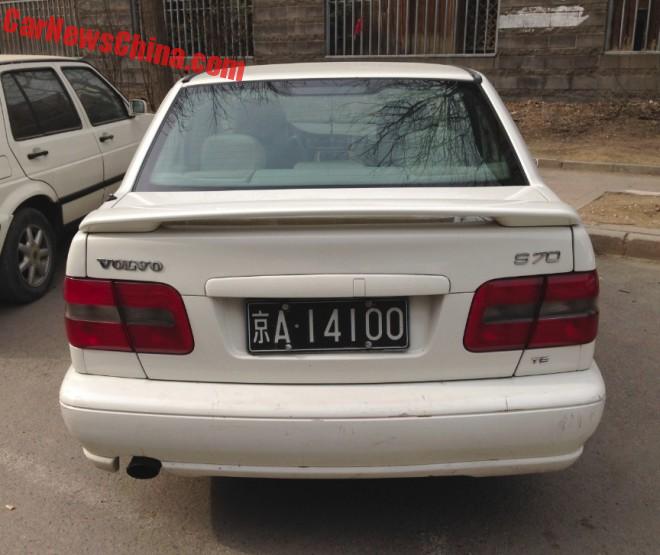 A great white Volvo in a great gray town. May she ride the endless roads of the endless capital forever.