A very neat Volvo S70 sedan, Spotted in China in the Sanlitun embassy area in Beijing. The Volvo S70 was manufactured from 1996 until 2000 with a small and very late facelift in 1999, this is a facelifted example, note the blue Volvo logo on the grille. The Volvo S70 was the successor of the Volvo 850 sedan, whereas the Volvo V70 succeeded the 850 wagon.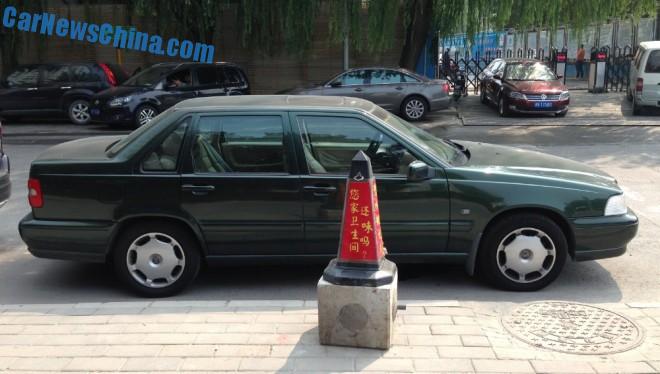 The Volvo S70 and V70 were not officially exported to China but some cars arrived via diplomatic and other misty channels. This particular car was in great shape, painted in green and fitted with period wheel covers. There was no rust in sight and nothing seemed broken. These old Volvo's indeed will run forever.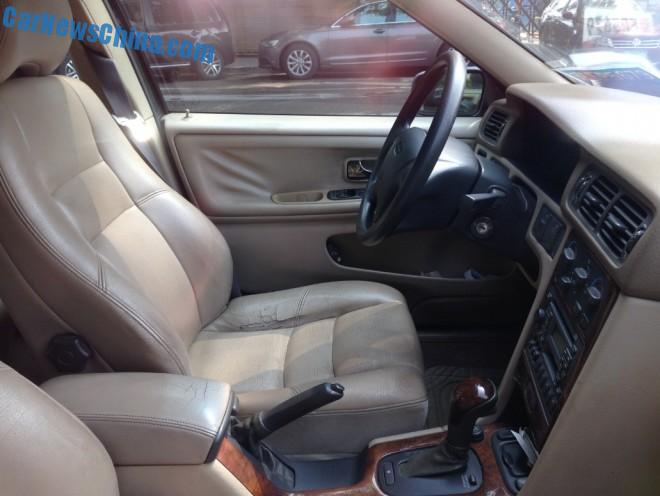 Interior looked all right as well but the leather is clearly getting old. Radio cassette player!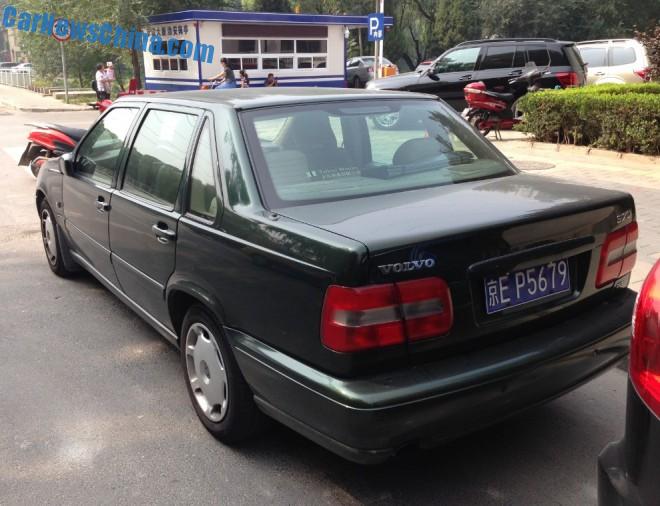 The S70 was available with various petrol and diesel engines. The base petrol was a 2.0 straight-five with 124hp and 170nm, and the absolute top was the 2.3 liter turbocharged straight-five that powered the S70 R,  this engine good for 250hp and 350nm.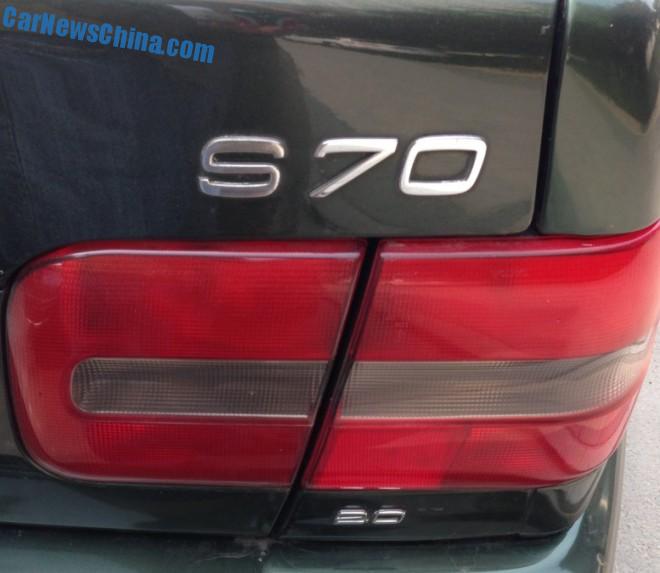 This particular car has the base 2.0 under the bonnet. Not too much power, but it will never break.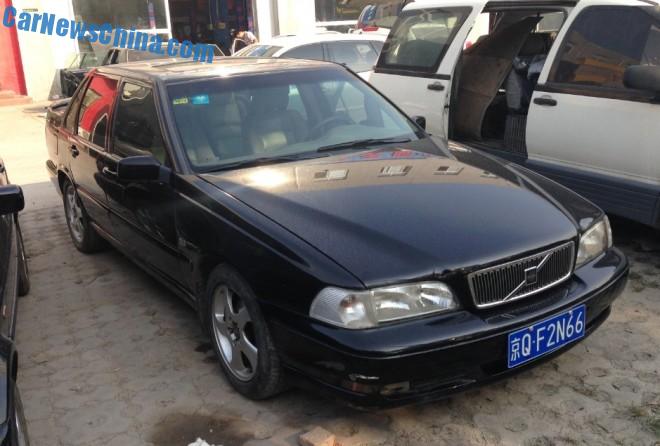 Coincidentally I met another S70 a few days later in the Dongba area in far east Beijing. It is a pre-facelifted example and clearly a higher-spec car than the green 2.0. Painted in black and looking good, but it has some damage on the bumper and front-right door.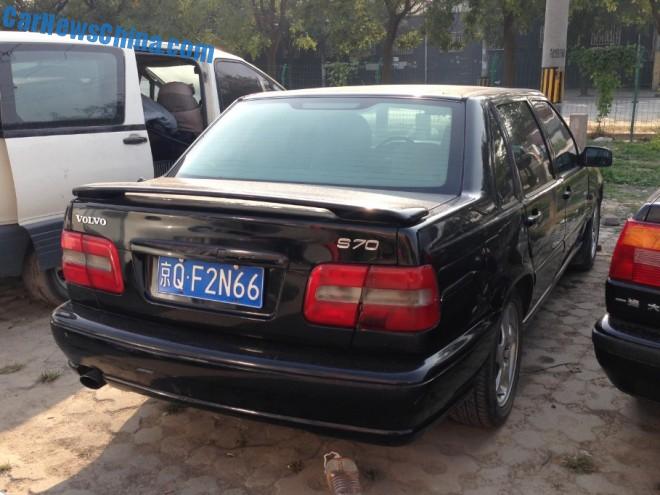 The vehicle stood in front of a small car shop repairing old MPV's. The S70 belonged to the owner of the place but he was sadly not around. A car-repairing punk told me the S70 had a turbo, but he didn't know which more. Trim level and wing indicate this is a GLT, powered by a 2.4 liter turbocharged straight-five with 187hp and 270nm.
Two great looking great Volvo's, may they ride the roads of the capital for a long time longer.