Luxgen has released a flock of photos of the new Luxgen 3 sedan, looking very clean in blue. The Luxgen 3 will debut on the Beijing Auto Show later this month and launch on the Chinese car market in the second half of the year. Price will range from 70.000 to 90.000 yuan.
The '3' has a very obvious knick knack in the rear-side window, and the third-side window is a fake. There also is a fake air vent on the front fender. But otherwise it is a fine, albeit not overly exciting, looking little car. Power will come from a 1.6 liter four-cylinder petrol engine with about 130hp, mated to a five-speed manual or a CVT. A 1.5 turbo and a hybrid will join the lineup later.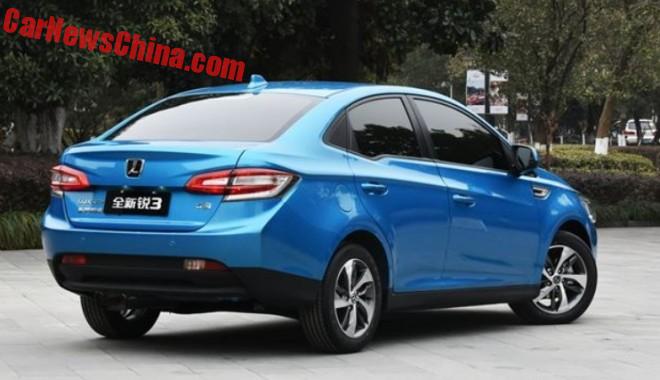 The rear end seems to slope upwards from the wheels to the rear bumper. The lights are large, and the boot lid comes with an integrated spoiler. Design is all a tad too busy, with too many conflicting lines going all over the place. And what oh what hangs there under the bumper on the left side..?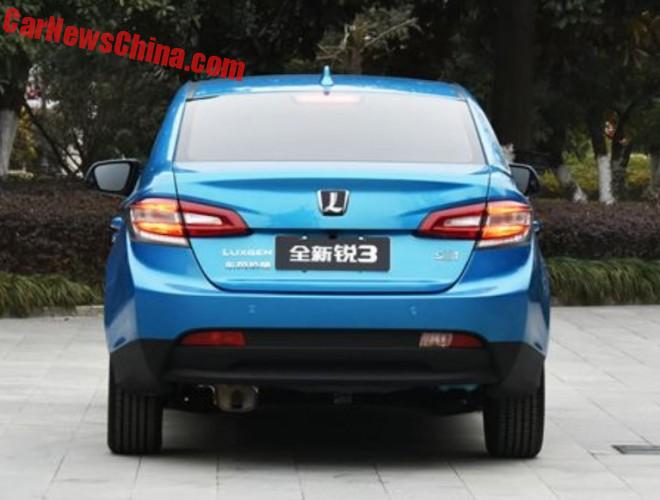 Muffler alarm! A completely exposed pipe and muffler that is. Horrible. In 2016. The suspension is visible too, caused by that upward ass. The single reverse light is located on the right side of the bumper, next to a reflector. The fog light is on the left. The last time I saw such a single-fog-light setup was…, well, earlier today, on an ancient Suzuki Alto.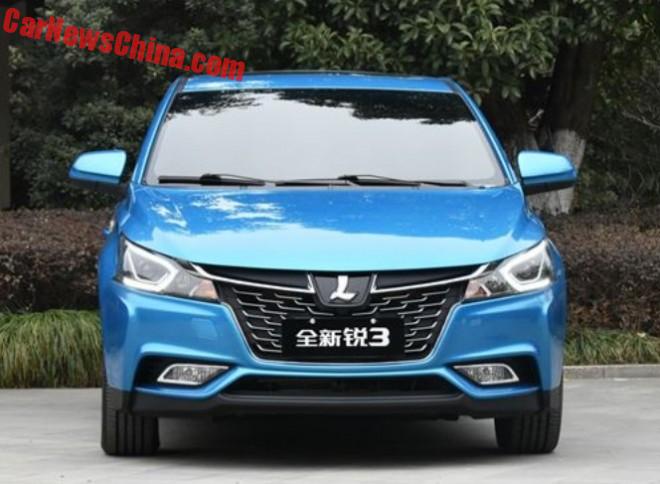 Chromed bar in the grille going from light to L to light kinda nice.