A very sweet Suzuki Alto City Baby, Spotted in China on a parking lot in the Dongba area in east Beijing. The good 'Uki was in a good shape, but in urgent need of some love and maintenance. Purple pink paint was fine bar for some spots on the bonnet, plastic parts were all right, and almost everything was original.
The stylish City Baby badge on the passenger doors.
The City Baby was a trim-level name for the China-made Suzuki Alto. The Alto was made by the Changan-Suzuki joint venture from 1988 until 2008. The City Baby arrived in 1999 and continued until the very end. Power came from a 0.8 liter 3-cylinder petrol engine with 54hp and 60nm, mated to a four-speed (!) manual gearbox.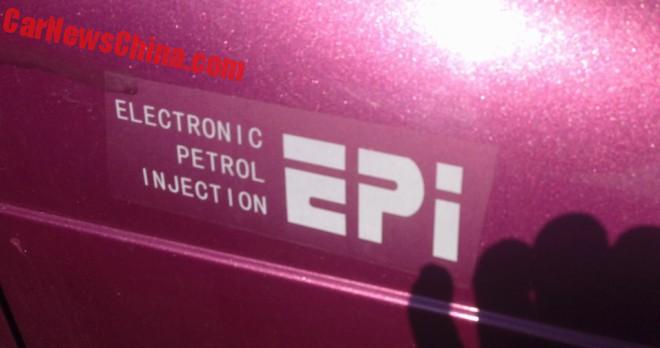 The engine had electronic injection, and that was shown proudly on a factory-standard 'EPi' sticker on the front fender.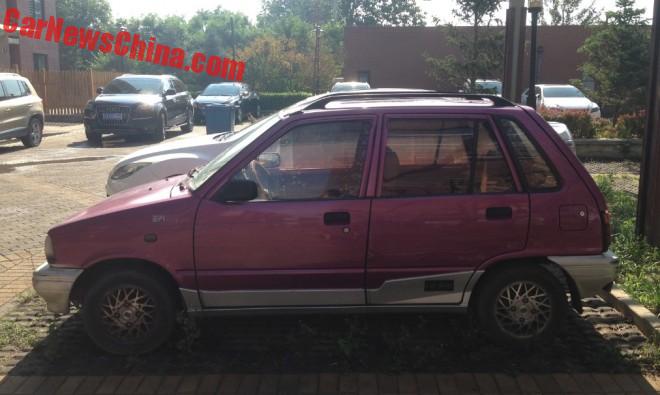 The alloys are the originals.
The Alto was extremely popular and there are still zillions around, but good ones are becoming scarce. When I arrived in China in 2003 I considered buying an Alto Happy Prince, but I found it just a tad too small, and small it is: 3300/1410/1405, and wheelbase is 2175.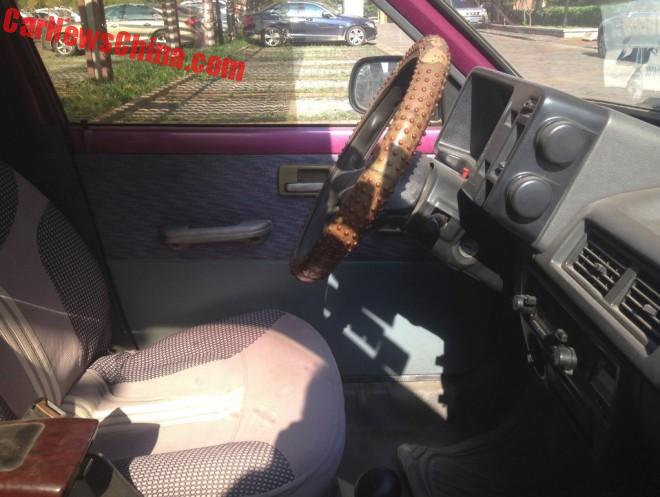 The interior is as it was bar for the seat covers, the steering wheel covers, and the floor mats. Happily, it still has the original radio-cassette player!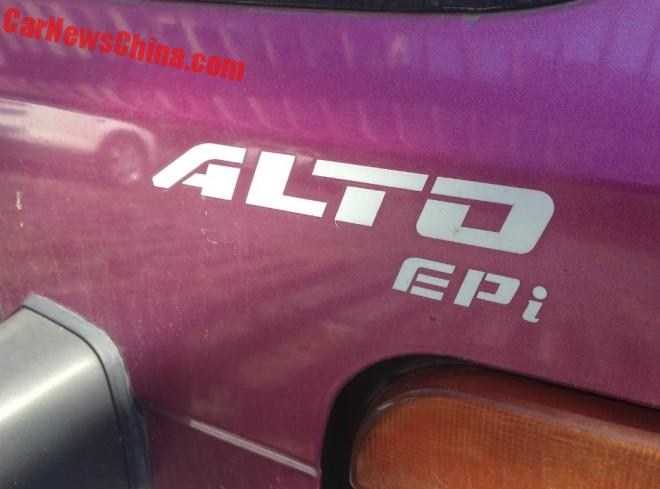 The Alto EPi sticker on the rear.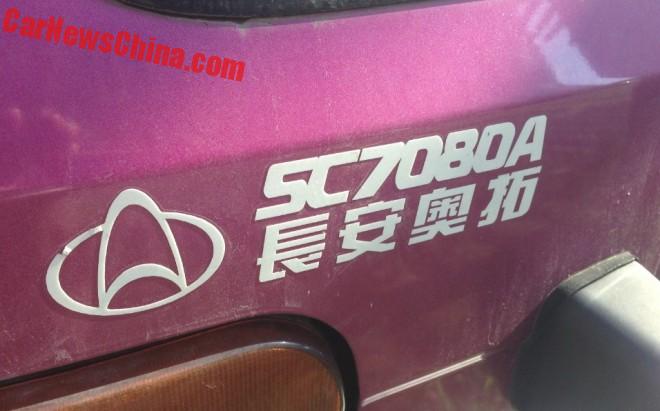 The Changan badge on the left, and SC7080A was the official factory designation for the Alto City Baby. In those days these designations were slapped in the cars in full, these days only commercial vehicle makers still do so.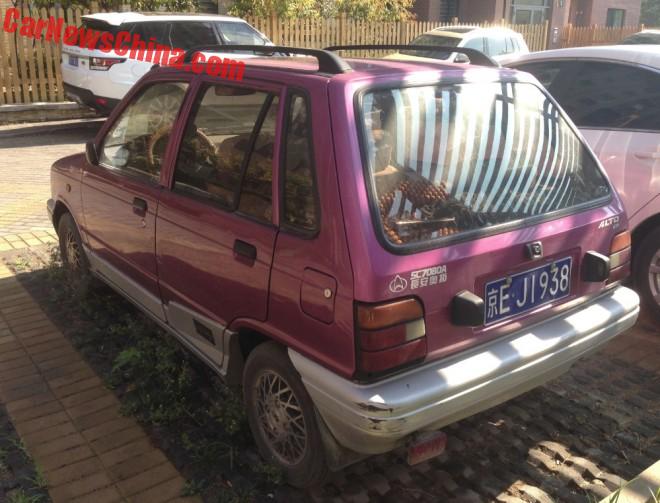 Roof rails are standard too. Note pods on each side of the license plate, holding a tiny light for lightening said plate at night.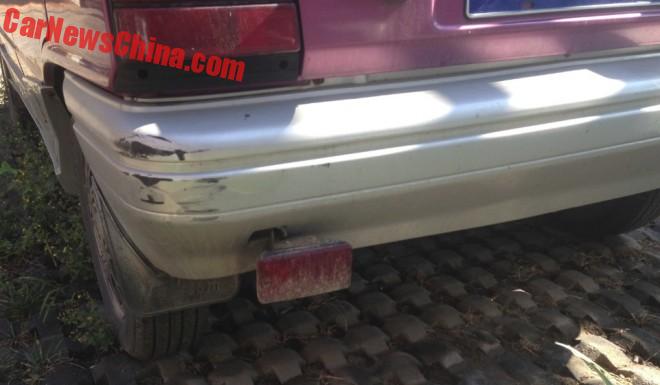 The oddly attached fog light, it was like this on all low-trim level Alto's, only the Happy Prince had the fog lights integrated in the bumper.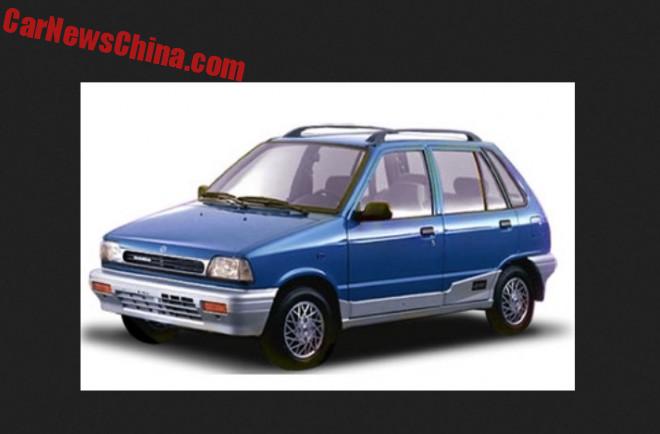 An factory photo of the City Baby in blue.