This is the new Volkswagen Lamando GTS for China, ready for its public debut on the Beijing Auto Show on Monday. The Lamando GTS is a sporty variant of the already very sporty China-only Lamando coupe-sedan. It comes with a body kit, shiploads of GTS badges, a rear wing, and a juicy engine.
The regular Volkswagen Lamando. Price starts at 101.900 yuan and ends at 169.900 yuan. Engines: 131hp 1.4, 150hp 1.4, and a 180hp 1.8.
The GTS gets a special and powerful engine to match the extra wings and badgery: a 2.0 TSI turbo with 220hp and 350nm, mated to a seven-speed DCT. This is the same engine that powers the China-made variant of the Volkswagen Golf GTI, albeit with ten horses more.
The Lamando is manufactured in China by the Shanghai-Volkswagen joint venture.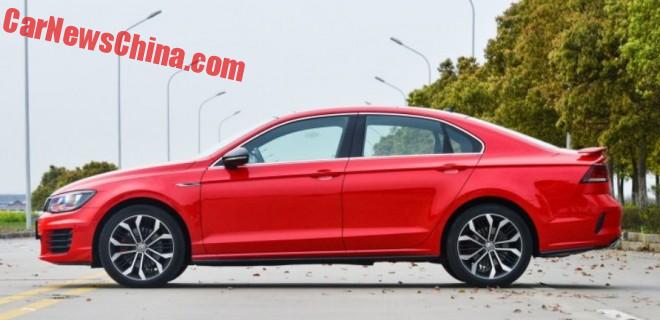 18 inch alloys.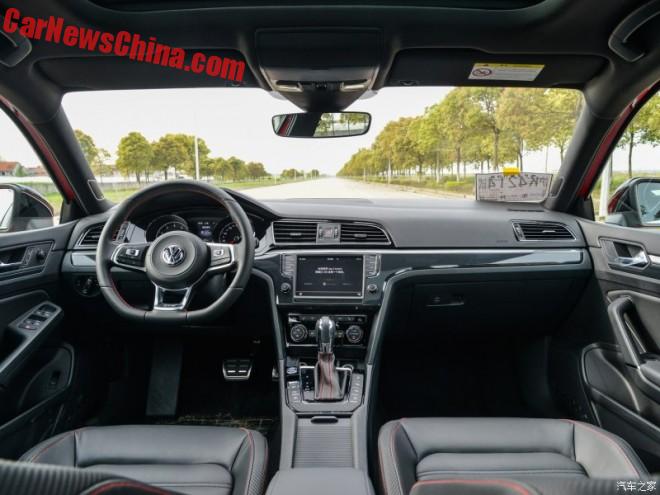 The interior is very dark, but the leather looks great, sexed up with red stitching. The steering wheel is leather too and extra thick, and has a flat bottom for that racy feeling. Pedals are of shiny metal but not perforated.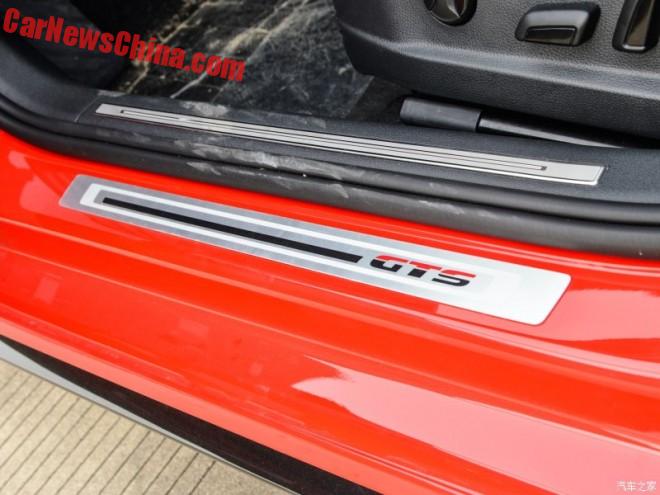 GTS on the door sill.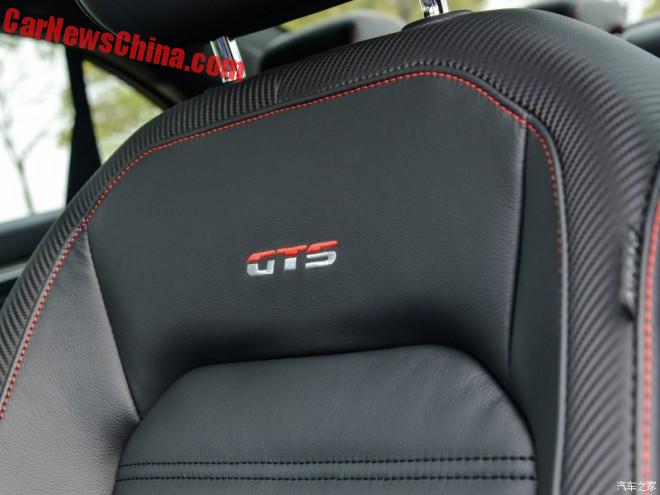 GTS on the seat.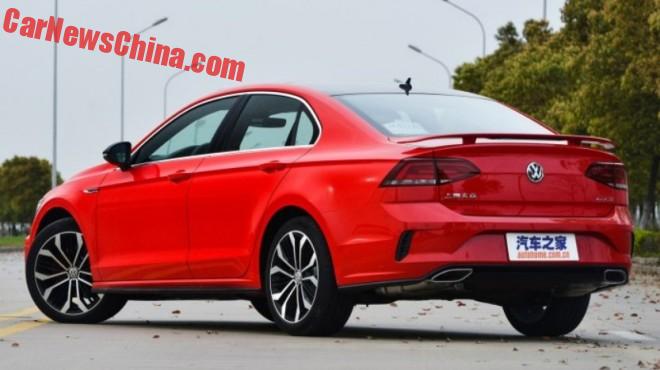 Wing looks speedy. Air vents on the sides of the bumper are fake. Both exhaust pipes are real, but a tad too much exposed.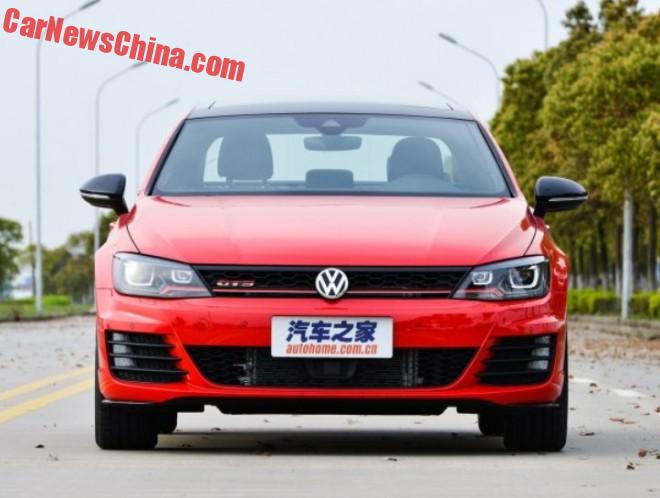 Visible intercooler however is really cool.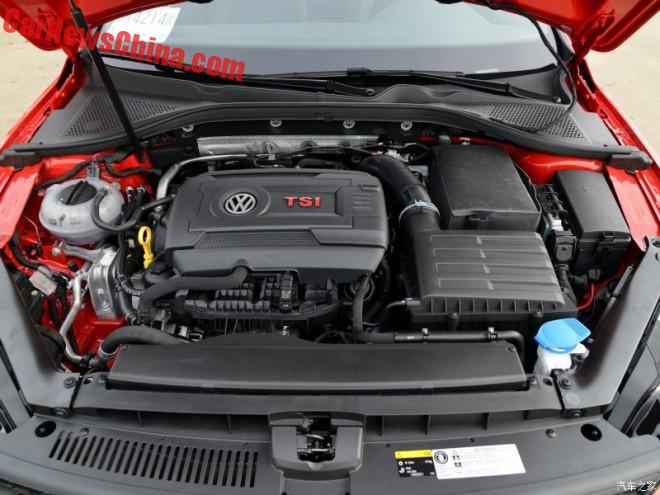 The EA888 2.0 TSI.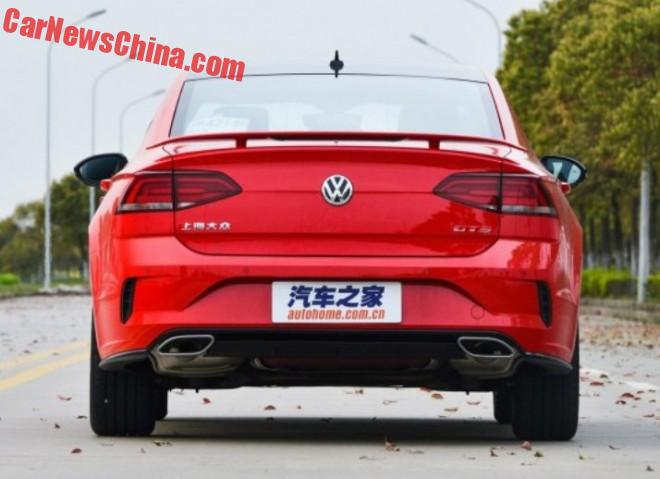 GTS badge barely visible on red painted car.
MGID groot: