The new BMW X1 Li has debuted on the Beijing Auto Show in China, looking trendy in brown with a shiny grille. The X1 Li is a China-only stretched variant of the BMW X1 SUV, it will be launched on the Chinese car market in the second half of the year.
The BMW X1 is made in China by the Brilliance-BMW joint venture. Wheelbase has been stretched by 8 centimeters for more space in the back, the X1 Li also added two centimeters in width and four centimeters in height. The X1 Li is somewhat of an odd car, with BMW moving into undiscovered territory. It is the first stretched SUV ever to hit the market. All its competitors, all of which are locally made as well, have the same side as their non-Chinese counterparts.
It will be available with three engines: a 151hp 1.5 turbo 3-cylinder (18Li), a 213hp 2.0 turbo (20Li), and a 257hp 2.0 turbo (25Li). On top of the line stands the xDrive 25Li, the brown car on the photos.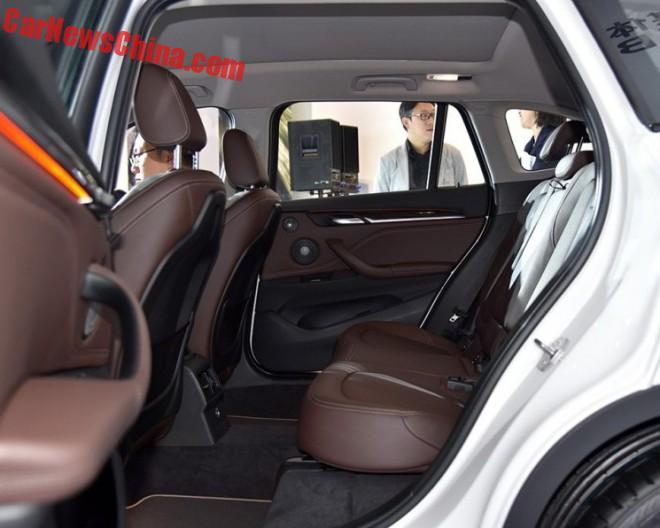 Eight centimeters might not sound like very much but it translates into quite some extra space for the legs, or for the kids.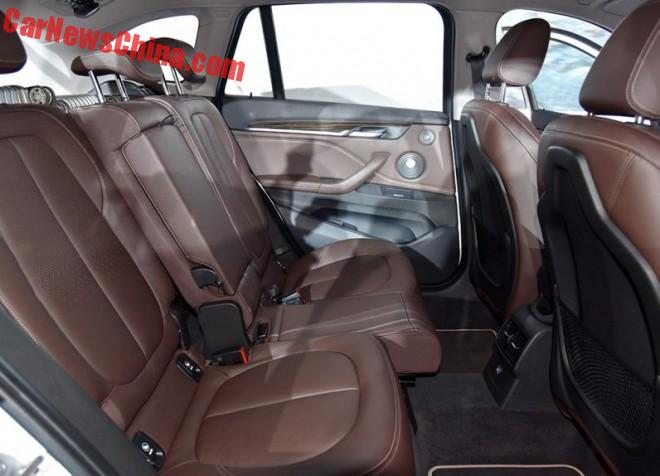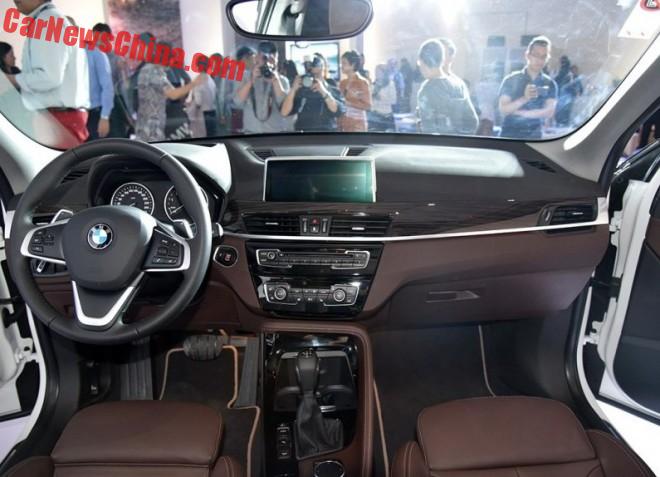 The interior is all-leather and the X1 Li is, especially for smartphone crazy China, equipped with two bays for wireless phone charging.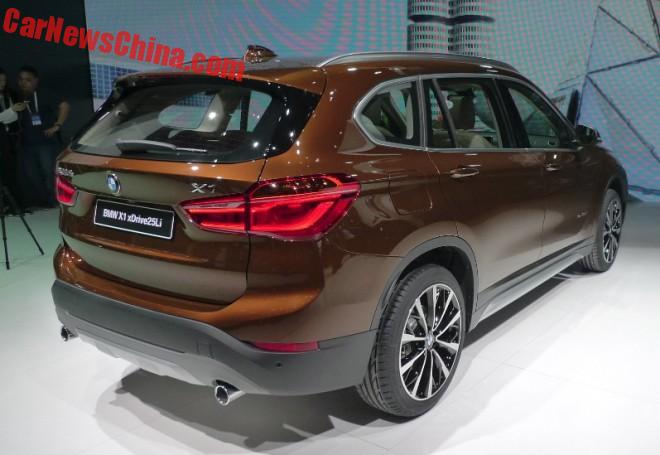 If the BMW X1 Li becomes a sales success because of the extra space other automakers will likely follow BMW's example. So this is either a turd or a first of kind.