The new Peugeot 3008 crossover debuted on the Beijing Auto Show, sporting an all new face with a trendy grille, sharply cut lights, and a bumper with a skid pad. The new 3008 will hit the Chinese car market in June, priced between 150.000 and 200.000 yuan.
The wheels are far too small! Otherwise a nice looking car, with a thick chrome rim around the windows and roof rails big enough to carry a boat. Note the photographer at the rear. He wanted to take a photo of the badge on the back. He though the badge was dirty. He asked a Peugeot staff member for help. The staff member laughed a bit and cleaned the badge a bit. Not good enough.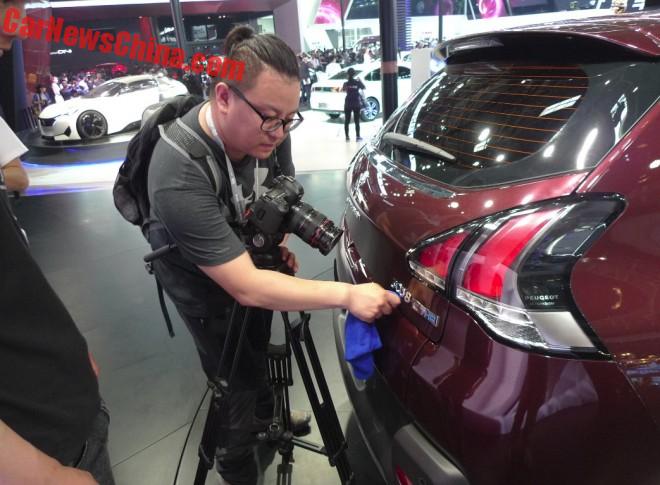 The photographer took the cleaning cloth from the staff member, seen here on the left, and started to clean the badge by himself. I was waiting all the time to get a clan shot of the rear. He noticed me but went on cleaning anyway, and cleaning, taking minutes and minutes. Finally I had enough, I moved in and shot my shot: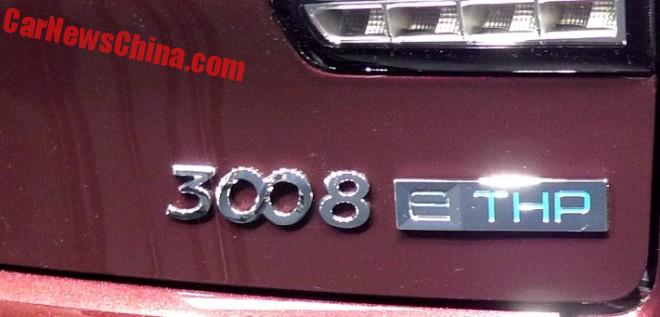 The badge! Got it! Not very clean indeed. This is the 'e THP' version, a 167hp 1.6 turbo with green thingies like stop-start and cylinder-deactivation. The other engines available will be: a normal 167hp 1.6 turbo, and a 147hp 2.0. Both engines will be mated to a six-speed automatic or manual transmission.
The Peugeot 3008 is made in China by the Dongfeng-PSA joint venture.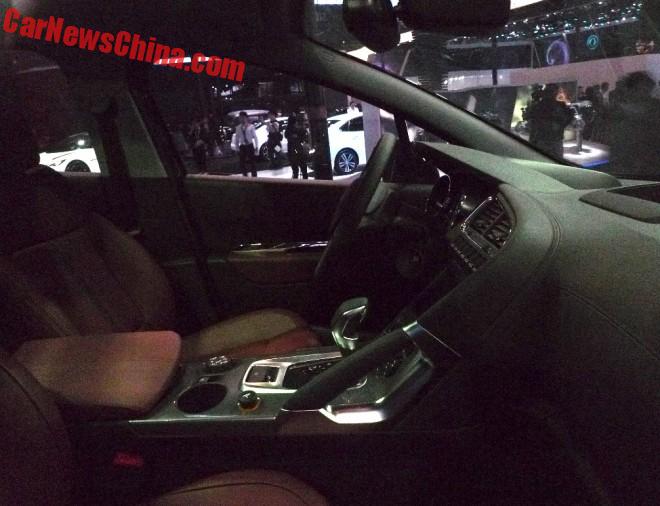 The doors were closed and the windows black. Peugeot did not want to reveal the interior yet. Happily, my super secret camera can see right through all that, revealing an interior consistent with the spy shots we saw. My camera is not really secret, the trick is to put the lens onto the window, switch off the flash, wait for the natural light, and fire away. Naturally the expositor doesn't always like that, so you got to be fast…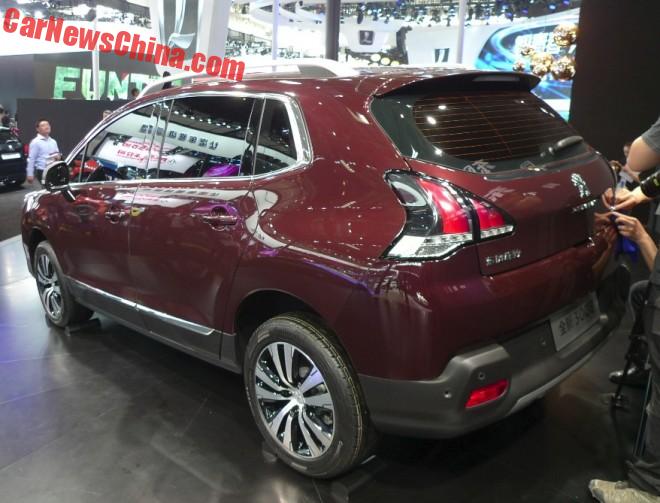 I then went around the vehicle to get my 3/4 behind. The photographer and the poor staff person were still messing around with a cleaning cloth around that badge. How can such a dickhead have so much time for a single photo? Amazing. Rear lights are new but still far too big. Black bumper looked a bit cheap.