The Haima V70 MPV has been unveiled on the Beijing Auto Show, looking much better in the flesh than on the spy shots. The massively shiny grille works, and the proportions are in order. The headlights are still a bit awkward though and the wheels are far too small.
The M70 has been launched on the Chinese car market immediately; price starts at 79.800 yuan and ends at 129.800 yuan, and that seems to be a good deal for the size of the vehicle.
And it is big: 4750/1800/1665, and wheelbase is 2800.

Haima is apparently really proud about that wheelbase, they even decall'ed it on the platform. Well, fine then, we will say it once more: the wheelbase of the new Haima V70 MPV is 2800mm, no less, no more.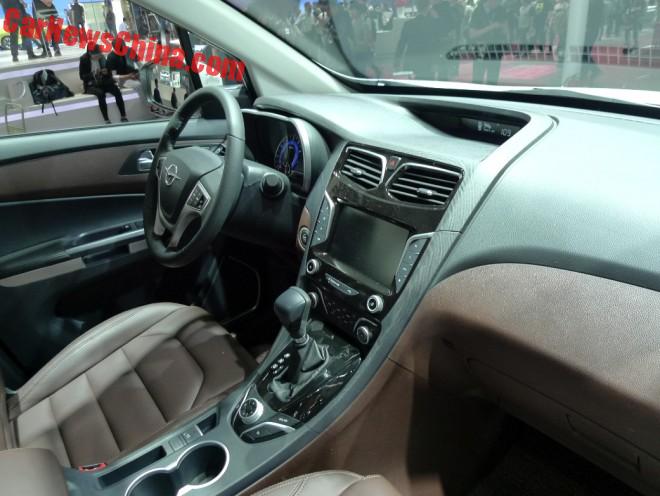 The interior looked nice with fine leather, a mid-sized touch screen, a small screen in a pod on top, and blue dials in the instrument panel.
Two engines: a 2.0 152hp and 185nm, and a 1.5 turbo with 156hp and 220nm. Transmission: six-speed manual or six-speed automatic. Power goes to the front wheels.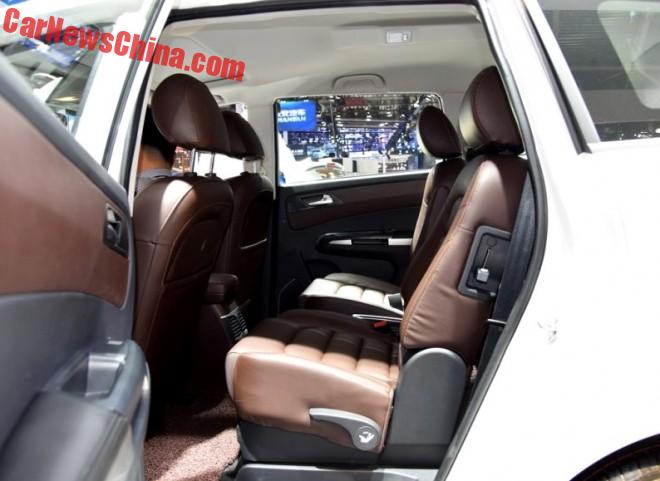 The V70, which has a wheelbase 0f 2800mm, is a seven-seater with a 2/3/2 configuration. There seemed to be enough space but using the rear bench leaves little space for the bags.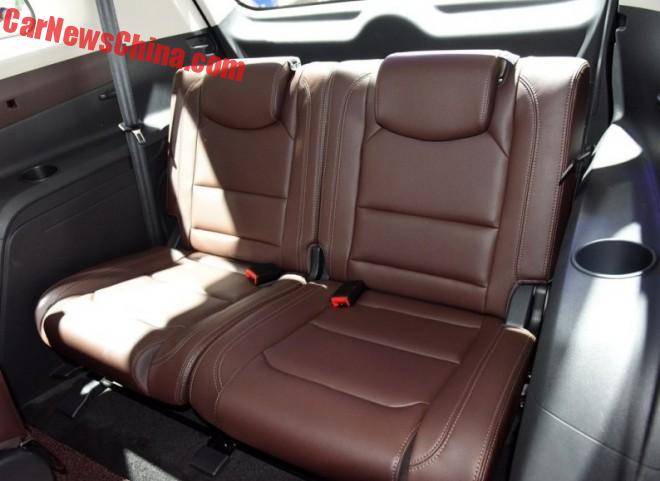 I tried the seat, I am 1.78 meters tall, no problem, even had a cup holder there for my Coke™.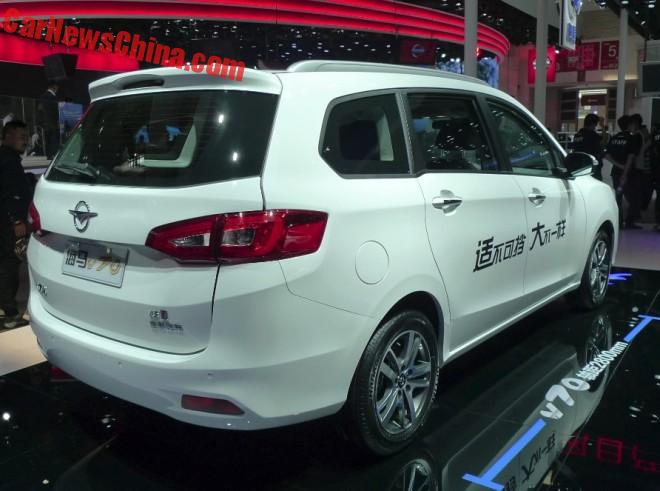 Little knick in the window line at the C-pillar. Rear lights a little bit too big for 2016, the trend is moving to smaller units. And… Haima doesn't have a chrome strip connecting said lights, and that makes them really lonely, because ALL other Chinese automakers do have such a strip.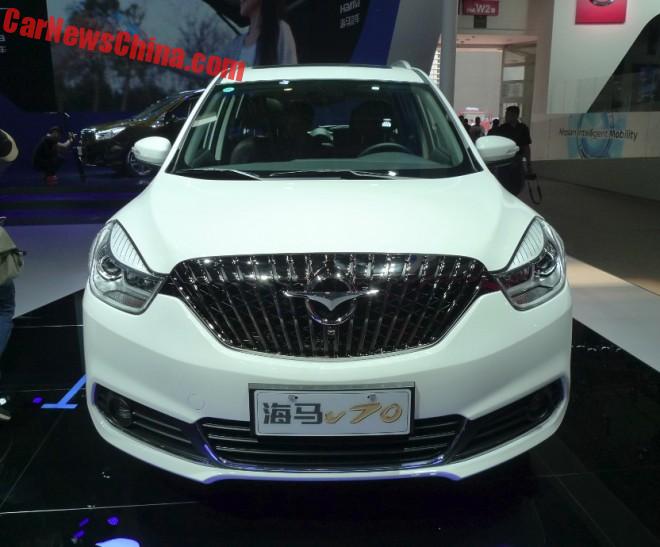 Grille is good, nice and shiny, with a big Haima logo that seems to be slightly restyled. Shape of the lower end of the grille comes back in the lower end of the bumper.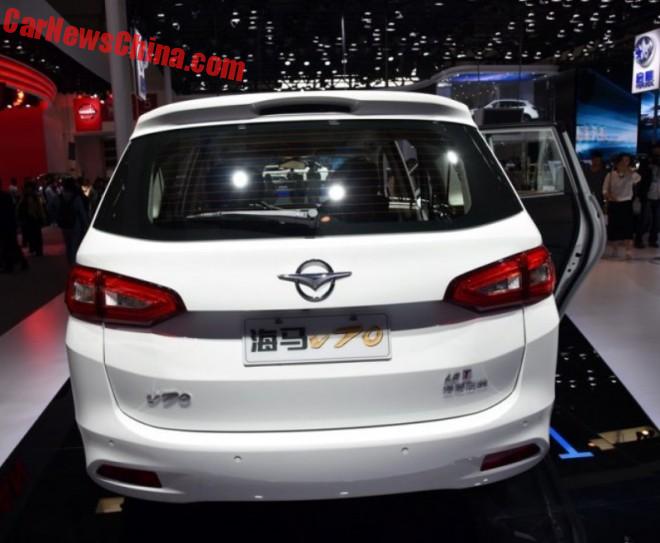 Shadows over the license plate. Pipes are invisible. This white car, the only V70 on show, has the 1.5 turbo under the bonnet. Nice effort, cheap, so it probably will sell well in the second and third tier cities in the south where Haima is strong. Wheelbase is 2800mm.