The new Changan CX70 SUV was unveiled on the 2016 Beijing Auto Show, looking clean in white with a shiny bling bling grille. The CX70 has been launched on the Chinese car market, price starts at 68.900 yuan and ends at 84.900 yuan, and that makes it the cheapest seven-seat SUV in China.
The CX70 is manufactured by Changan's commercial division. They mostly make mini vans and mini MPV's. The CX70 is their first SUV. They had their own booth in an area where not so many people came, which is a shame, because the CX70 has become quite an attractive car, especially at that price.
But sadly, the engine is not so good. The CX70 is powered by a 1.6 liter petrol engine with 115hp and 150nm, which seems barely enough to get up to speed. Transmission is a five-speed manual, no automatic available. Top speed is claimed to be 160 kilometer per hour, which seems high, especially with a curb weight of 1470 kilo. 120 would be more realistic, we bet.
Size: 4680/1800/1750, and wheelbase is 2780.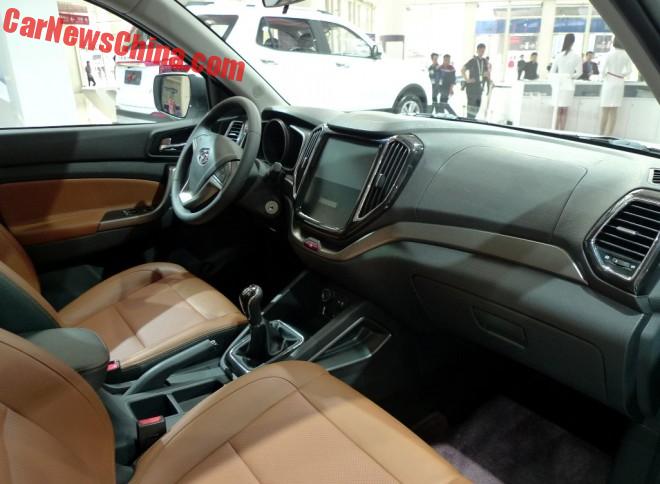 The interior comes with orange faux-leather seats, some alu decorations, and a big touch screen in the center console. The screen controls everything, note the total absence of buttons. Here it is in action.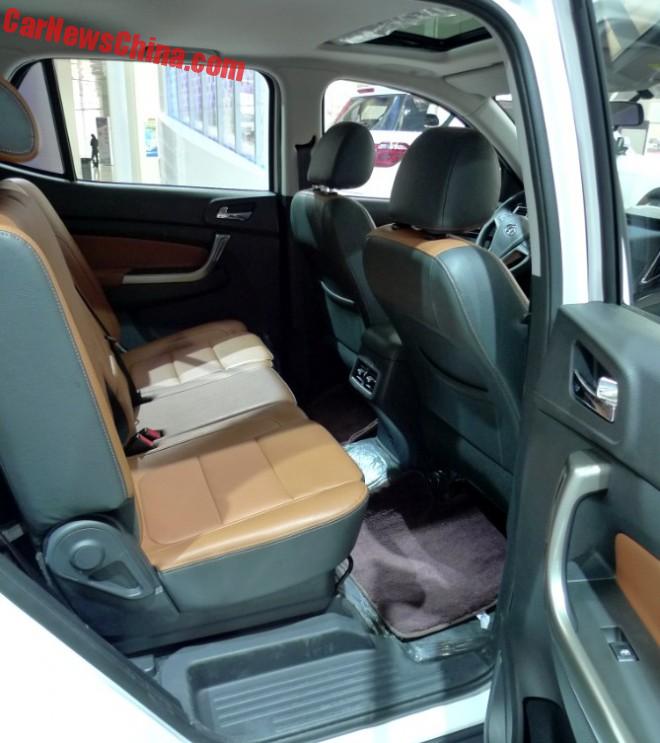 Second row with three seats. Fit and finish doesn't seem perfect, look at the rubber parts next to the seat and the messy floor.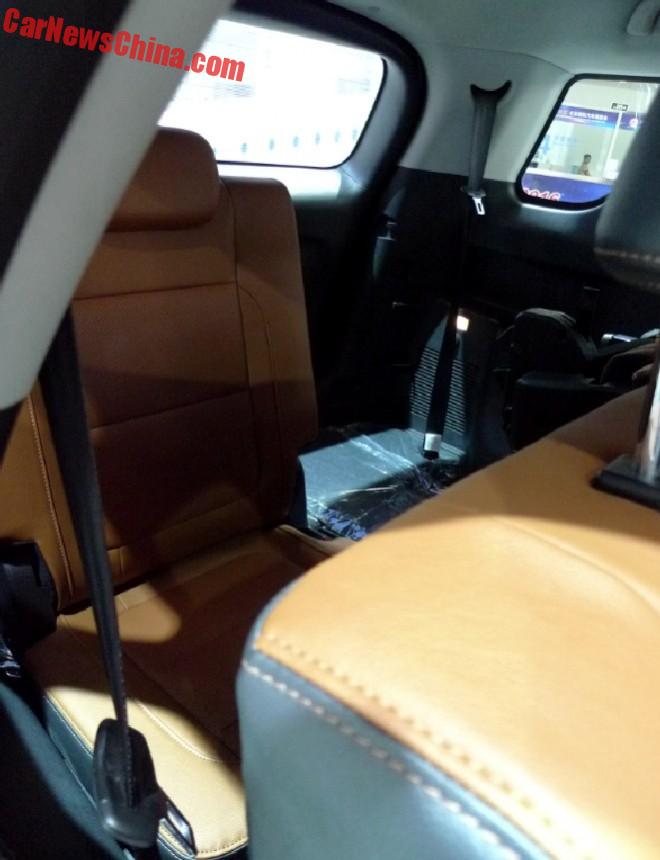 Two more seats in the back with one folded down here. Even with the seats up there was still some space for the bags.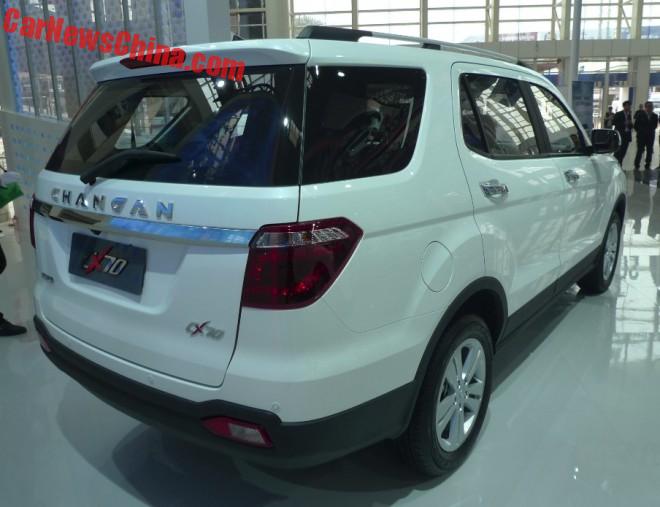 Rear lights are fashionably small and connected by a proper shiny strip. Roof rails big enough to carry a canoe.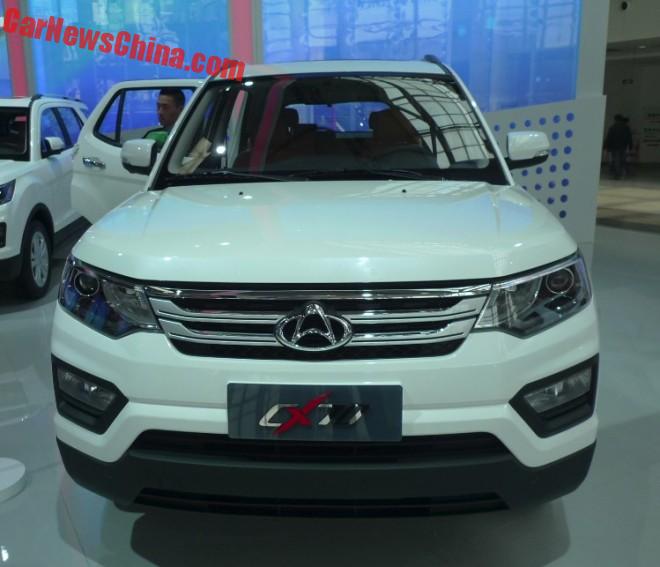 Grille and lights look good.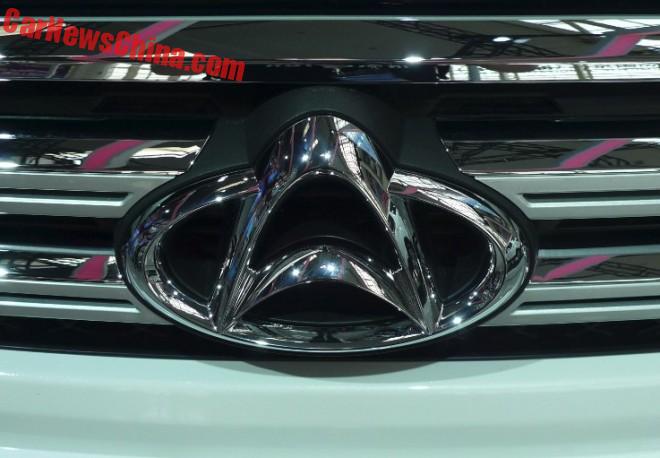 The much-discussed logo does not depict a missile or a penis, but, according to the automaker itself:
"The logo's image is based on the running track of celestial bodies – oval, capturing C and A, two key pronunciation letters of CHANGAN", and in the same paragraph they also say: "The logo contains an abstract combination of mini-van with modern overpasses." That is, a lot of meaning.