Spy Shots of the new Volkswagen Bora C-Trek for China, scheduled to hit the Chinese car market in October. The C-Trek is a crossover-wagon-hatchback variant of the Volkswagen Bora sedan, and similar in concept to the Volkswagen Cross Lavida. The C-Trek gets black wheel arches, roof rails, and a heavier bumper section. Wheels however are far too small.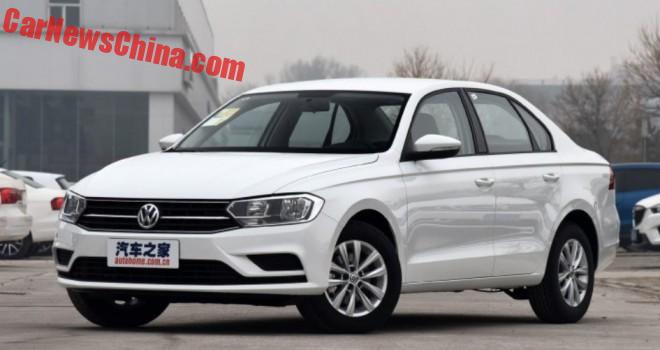 The Bora sedan. Price starts at 107.800 yuan and ends at 153.800 yuan. Engines: 100hp 1.6 and a 131hp 1.4 turbo. The same engines will also power the C-Trek. The Bora is made in China by the FAW-Volkswagen joint venture.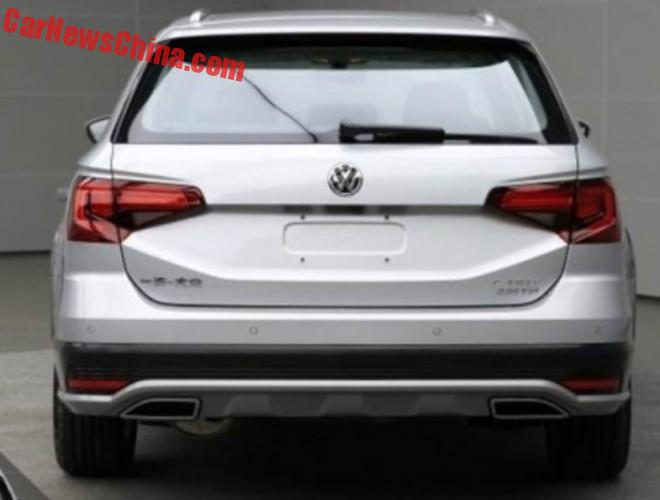 Nice behind with a large rear window, a black bumper, and a skid pad with fake exhaust pipe tips. The real pipe can be seen pointing down under the bumper just to the right of the left fake tip.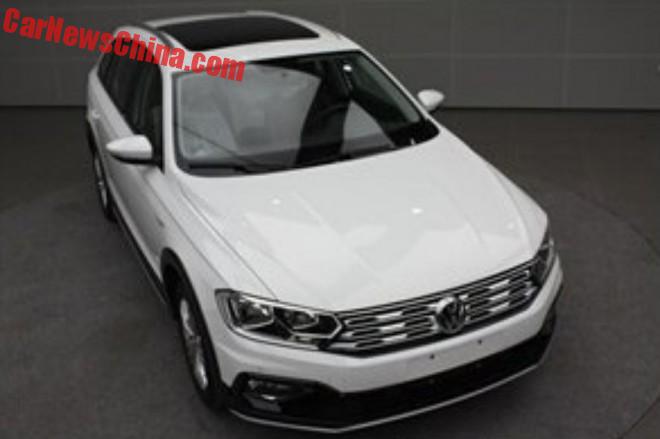 Double sunroof, and an extra shiny grille.