An ultra cool Chevrolet Camaro 'Merican muscle car, Spotted in China close to a bus stop on a street in the far east of Beijing. The good 'Maro was wrapped in an eye slaughtering Pink wrap, and further sexed up with Pink headlights, darkened windows, and racy non-factory five-spoke alloys. Note girl n Pink jacket behind the car.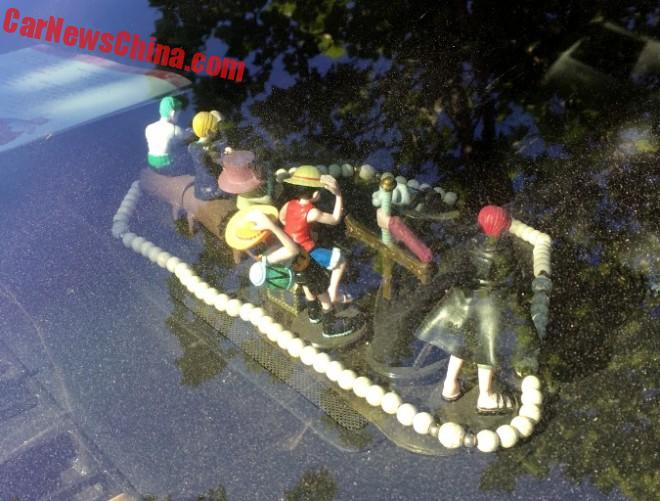 This was behind the windshield on dash top. An ensemble of little plastic dolls, with a necklace around them.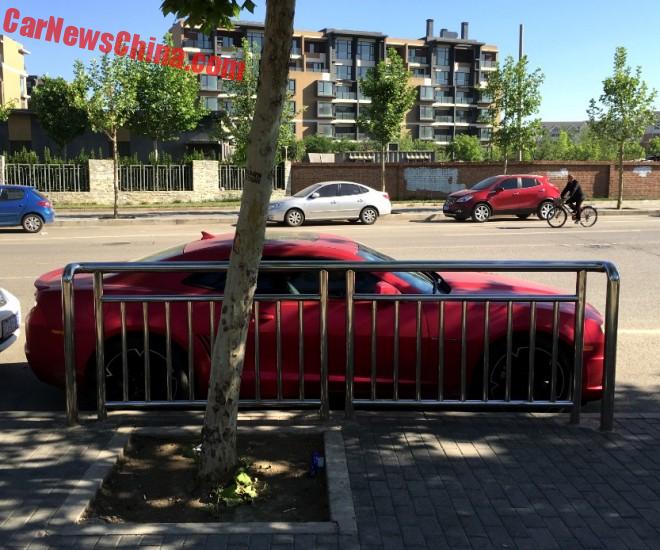 The Pink beast!, caged by a shiny metal fence.
The wrap was of good, but not perfect, quality and neatly covered the mirrors, bumpers, and door handles; the holy trinity of proper wrapping. And even the shark fin antenna was not forgotten!
The Chevrolet Camaro is a reasonably popular sporty car. Sadly, GM only sells the V6 models. Those who need a V8 got to go to the gray market. Price of the V6 starts at 455.800 yuan and ends at 499.800 yuan.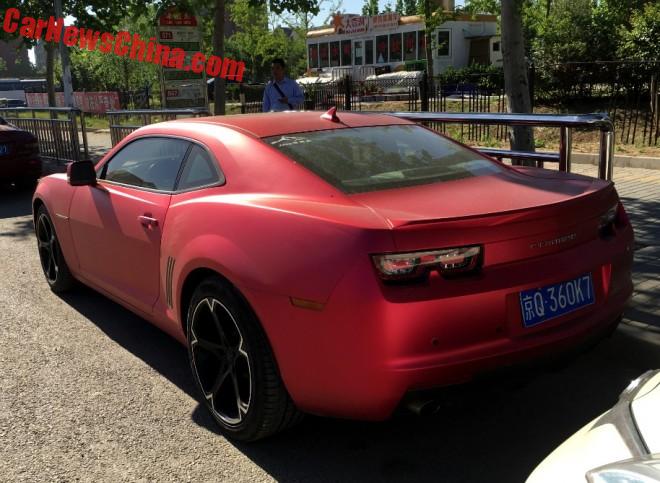 Pink shoulders look very wild. Taillights got some Pink in them as well.