The Volvo S90 sedan will be launched on the Chinese car market in July, and tat means our favorite toy will finally become a reality. Price will start around 570.000 and end around 720.000 yuan ($87.000 – 110.000). The S90 will be imported from Sweden and will be sold alongside the upcoming China-made long-wheelbase S90L which will hit the market in September.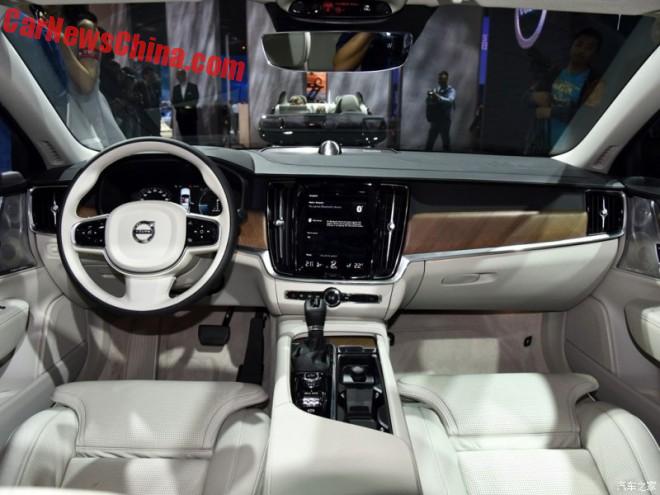 Initially, the Volvo S90 will only be available in T6 AWD form. The name has nothing to do with the number of cylinders anymore; it is a 2.0 turbo + supercharger: good for 315hp and 400nm, mated to an eight-speed automatic.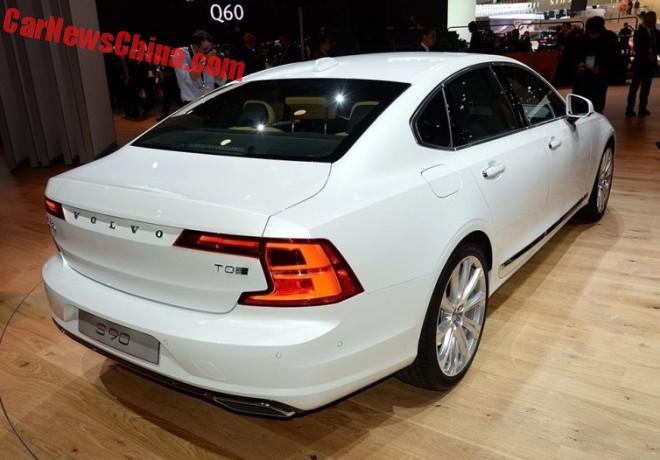 Note how the upper part of the Volvo name is overshadowed by the boot lid. Also see this photo. Extremely ugly. It is almost incomprehensible that this design error wasn't noticed in the studio. I can get extremely annoyed by this kind of stupidity, especially on such an otherwise beautiful car.
Happily, Volvo moved the Volvo name to the boot lid itself on the V90 wagon, so it doesn't have the same handicap.