A very sleek first generation Mazda 6 wagon, Spotted in China in front of a Mazda dealer in Beijing. The good Maz' is painted in a shiny kind of gray and in a very fine overall condition, bar for some damage on the front fender and bumper.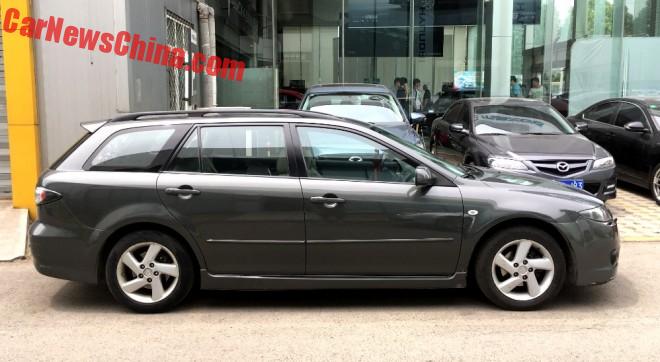 The Mazda 6 wagon was made in China by FAW-Mazda, rolling off the line alongside the Mazda 6 sedan, which, amazingly, is still in production today! Production of the wagon started in 2004 and ended in 2008. Sadly, sales weren't very good as Chinese car buyers, then and today, don't really appreciate the station wagon form.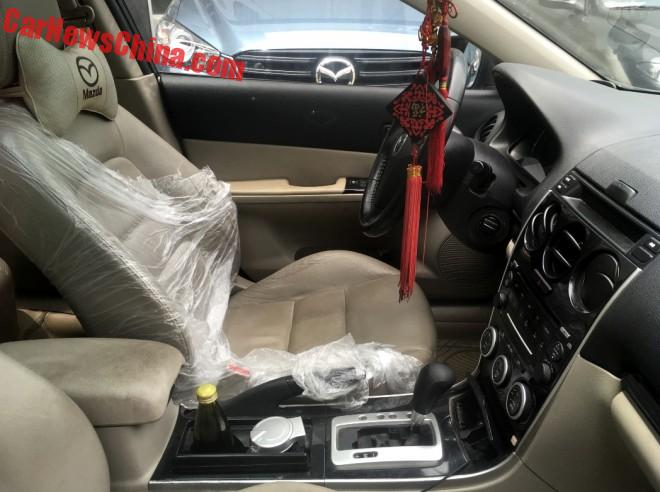 The interior was in good shape as well. Leather seats need a good cleanup but the dashboard seems all right. Note the typical Chinese neck pillow on the headrest.
The Mazda 6 wagon was available with two four-cylinder petrol engines: a 2.0 with 145hp mated to a five-speed manual or five-speed automatic, and a 2.4 with 161hp mated only to the five-speed automatic. Our gray example has the 2.4 under the bonnet. Top speed was claimed to be 199 km/h and 0-100 was claimed at 10.1 seconds.
Price for all this pretty in 2008 for the 2.4 version: 246.800 yuan (via).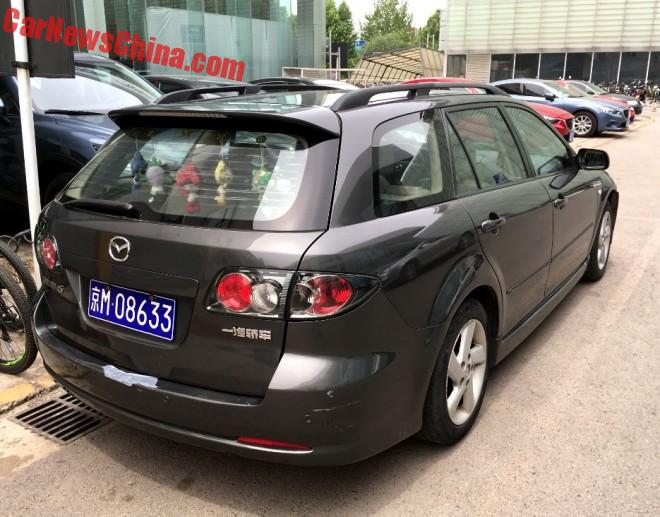 It is very rare to see these wagons on the road today, and seeing such a good one is nothing short of a miracle. The window spoiler and roof rails indicate this is a high end model.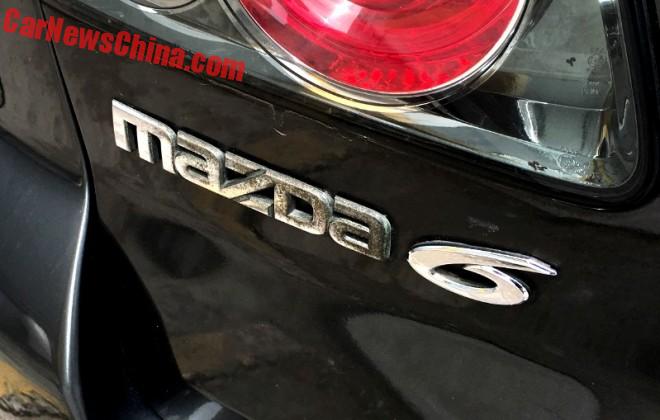 The old-style Mazda badge with a racy 6.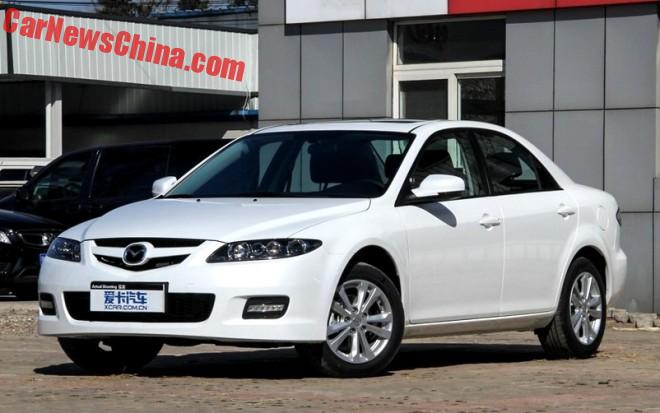 The current Mazda 6 sedan, still going strong. Price starts at 129.800 yuan and ends at 159.800 yuan. Lone engine available is the 2.0, still with 145hp and mated to a new-ish six-speed manual or the good old five-speed automatic. The platform of the Mazda 6 also underpinned the first generation FAW Besturn B70. Old warrior, may he stay on the market forever!