The first generation Mazda 6 sedan is still in production in China. The 2015 model has just been launched, with a price ranging from 129.800 yuan to 159.800 yuan ($20.720 – 25.512). That is a huge markdown compared to 2014 when the Six started at 164.800 and ended at 184.800. The lower price indicates the old Maz' is finally becoming a bit harder to sell…
The first generation Mazda 6 was manufactured in Japan from 2002 until 2008. Production in China started in 2003 at the FAW-Mazda joint venture in north-eastern China. Over the years the 6 has been updated several times. The last major facelift was in February 2012, followed by a smaller facelift in 2013. Since then, nothing has been done to the 6 anymore. There is only one engine available today: a 2.0 four-cylinder petrol with 145hp and 183nm, mated to a five-speed manual or five-speed automatic.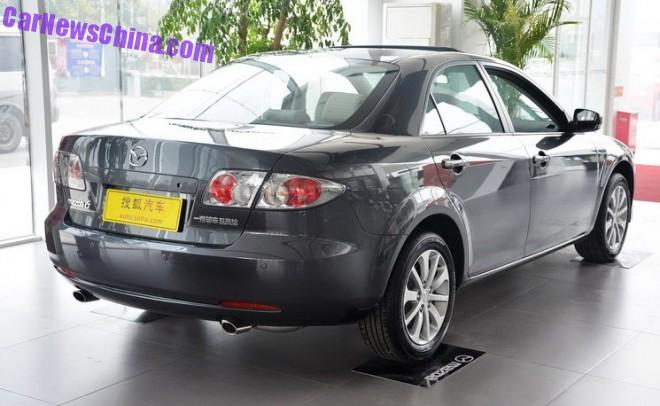 Fuzzily, the second and third generation Mazda 6 are manufactured in China as well, all at FAW-Mazda. The second is called Mazda 6 Ruiyi and the third is called Mazda 6 Atenza. Three generations under one roof; only in China.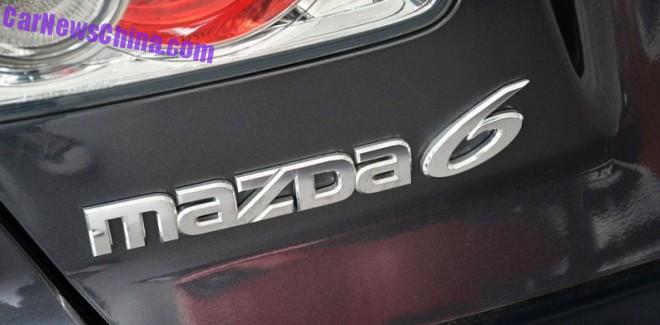 Chinese car buyers consider the first generation 6 a very reliable no-nonsense sedan, for a no-nonsense price. Mazda doesn't mind selling it a bit longer again because all development costs have long been earned back, making the old 6 very profitable, even with the new even-lower price.