A very tragic Car Crash in China. It happened in the great city of Guangzhou in Guangdong Province, where an ultra rare Mansory Mercedes-Benz G63 AMG 6×6 crashed into a Hyundai SantaFe SUV. The crash itself doesn't seem so serious, but the Mansory somehow caught fire and burned out badly.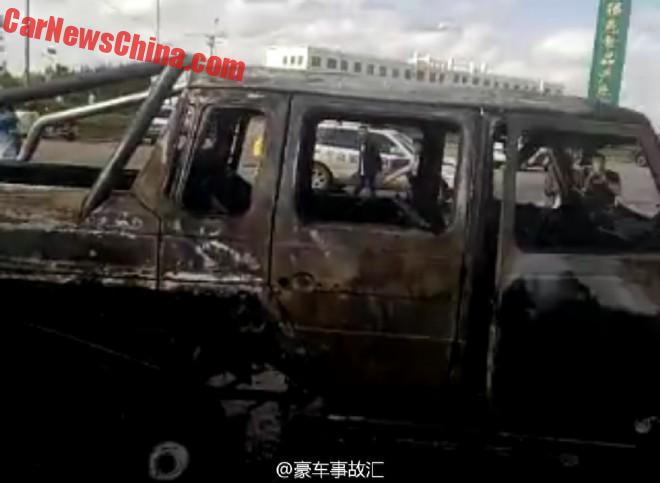 This is the right side of the vehicle. There is basically nothing left of it. The interior is gone.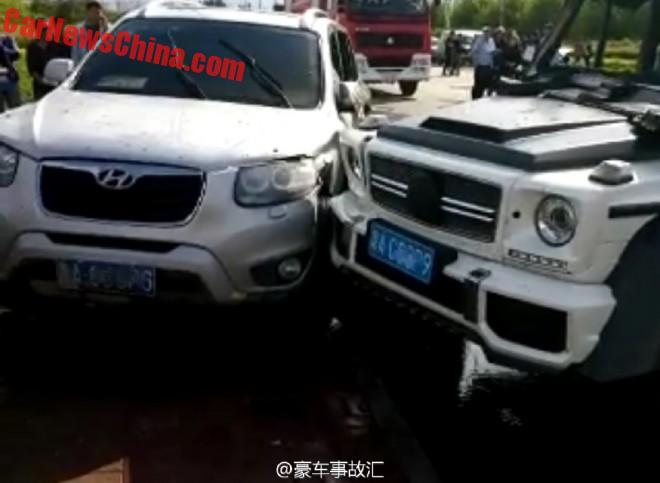 The impact wasn't that hard. The Mansory hit the Hyundai SantaFe (2007 model) straight on the left front wheel. But there is not much damage on either car. The crash might have caused a fuel hose to break, or an electric wire to spark.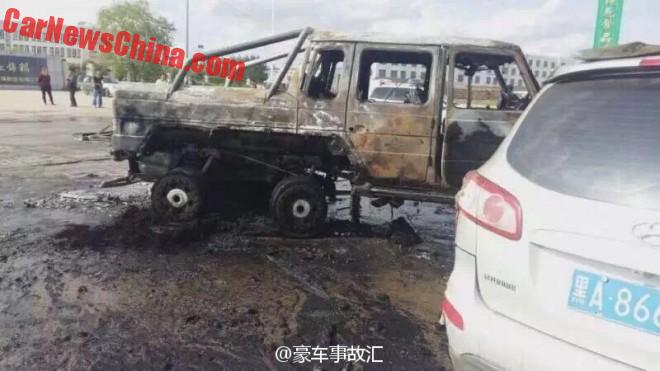 The fire engulfed the entire right side. It must have been pretty hot too, the tires completely melted away.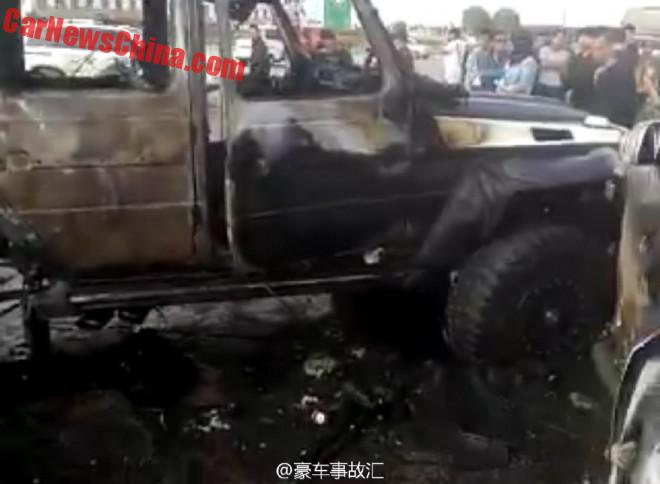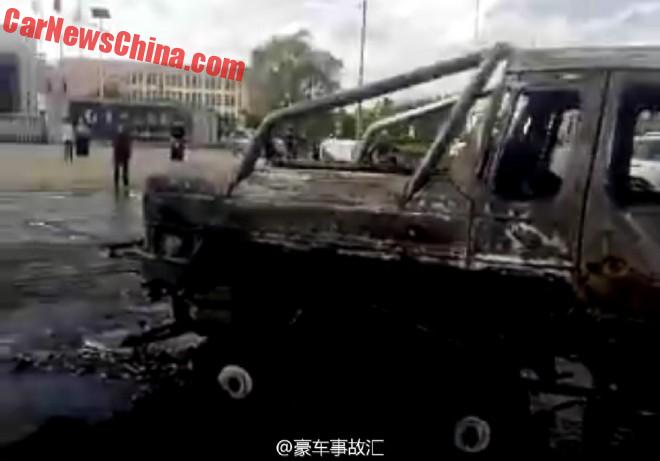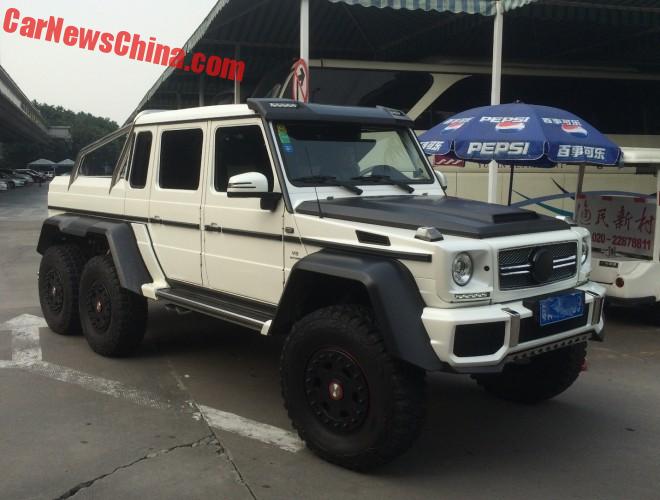 This is the very same car in better times (via). Mansory made the crazy AMG G63 6×6 even crazier, tuning up the engine to 840 hp and 1000 nm by adding race-derived pistons, rods, bearings, crankshaft and cylinder heads. They also replaced the standard bonnet with a carbon bonnet with extra air inlets.
This particular example is, or was, the only Mansory 6×6 we knew about. There are also two Brabus 700 Mercedes-Benz G63 6×6 in China, but those only have 700 horsepower. The standard car has 544hp.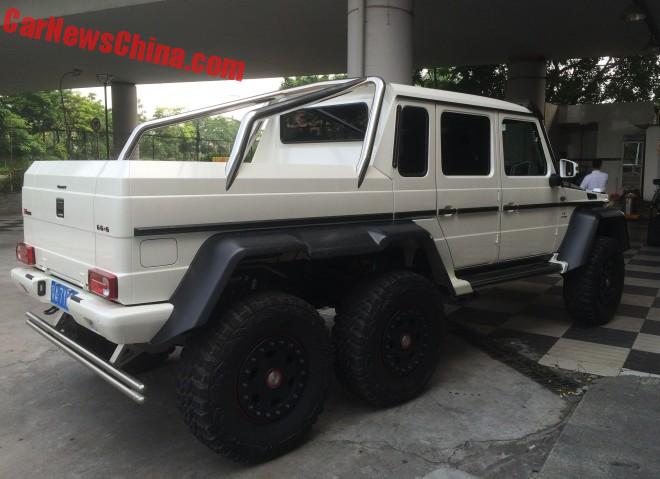 Race car pistons in a 3-ton SUV. It just doesn't sound like a very good idea…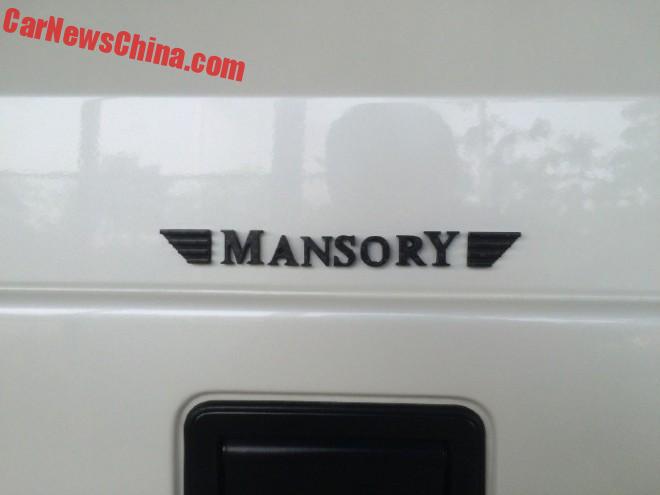 This Mansory is no more.