The first Brabus 700 has arrived in the port of Tianjin in China, from where it will move on to a very lucky and very wealthy buyer. Price is rumored to be a hefty 10 million yuan or 1.6 million USD. The mighty German monster classifies as a commercial pickup truck in China (check this Gonow), and therefore it has to have the obligatory reflective 3M tape on the sides and on each side of the bed.
The Brabus 700 is based on the Mercedes-Benz G63 AMG, the maddest G-Class ever built. Brabus tuned the 5.5 liter twin-turbocharged V8 to an unbelievable 700 horsepower, which is good for 160 kilometer per hour and a 0-100 in 7.4 seconds. The wheel arches, hood, and roof are made out of carbon fiber to save a bit of weight, not that it matters much here anyway, but it sounds cool to say such in the sauna.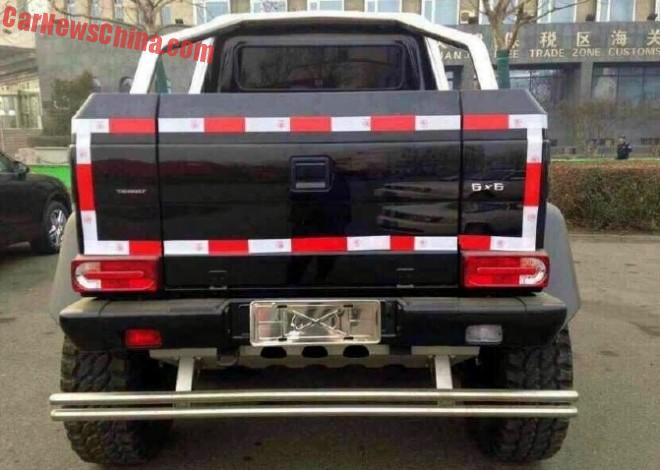 The classification as a commercial vehicle also means that the Brabus 700 is not allowed to enter the downtown area of most cities, including Beijing and Shanghai. But then again, a car like this is designed and developed for scaling mountains and not for shopping malls. Or is it..?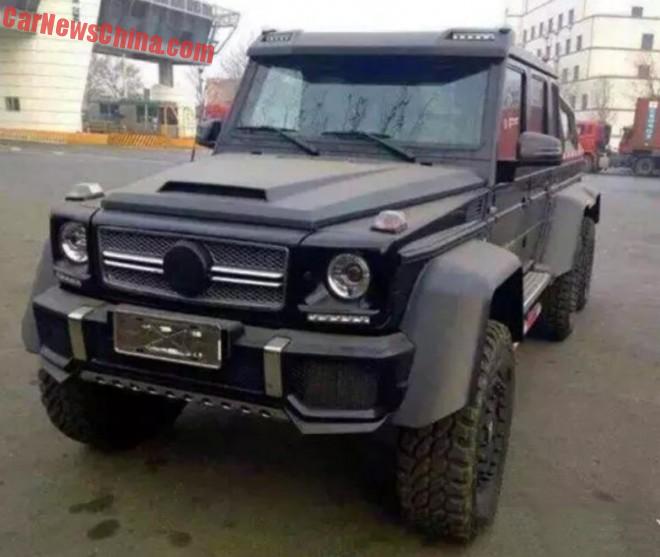 Hood scoop to get extra air to the turbochargers. Brabus logo still covered here, the new owner will surely take care of that quickly. May the monster ride!