The new Mazda CX-4 has been launched on the Chinese car market. Price starts at 140.800 yuan and ends at 215.800 yuan. The CX-4 debuted in April on the Beijing Auto Show and it is arguably one of the most beautiful crossovers ever designed. It is China-only for now, but Mazda hasn't ruled out export to other countries.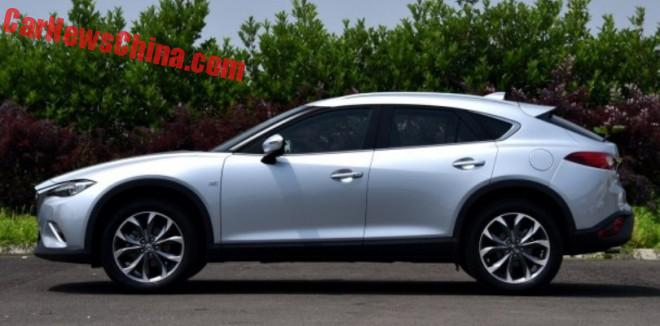 Great looker in profile! A pillar looks brilliantly 'thin', and bulging bonnet is almost racy.
The CX-4 is manufactured by the long running FAW-Mazda joint venture, based in the cold north eastern city of Changchun.
There will be two 'SkyActive' four-cylinder petrol engines available:a 2.0 with 158hp and a 2.5 with 192hp. Mazda strangely stays put with big engines instead of going for the popular and tax-friendly small turbocharged engines. A 1.5 turbo can easily do 170hp these days.
Lone transmission is a six-speed automatic.
Size: 4633/1840/1535, and wheelbase is 2700.
The CX-5 will be positioned as a slightly smaller and more sporty alternative to the CX-5. The cars are very close. The CX-4 is 78mm longer, width is the same, 175mm lower, and wheelbase is the same too.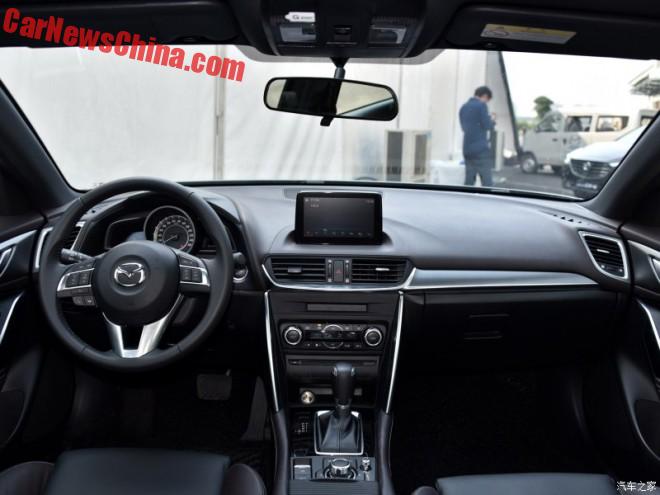 Sadly, the interior isn't as beautiful as the exterior. Design not overly exciting, and the place looks rather dark. Touch screen is a tad too small for mid 2016.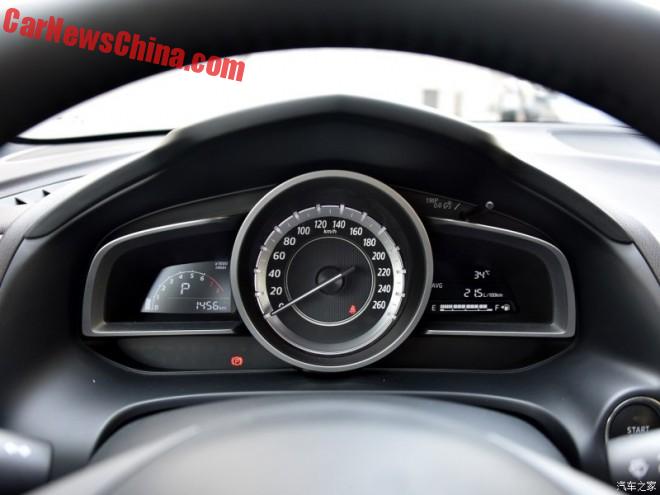 The main dial should have been a rev counter, but it is a boring speedo instead. The rev counter is on the left, looking very small.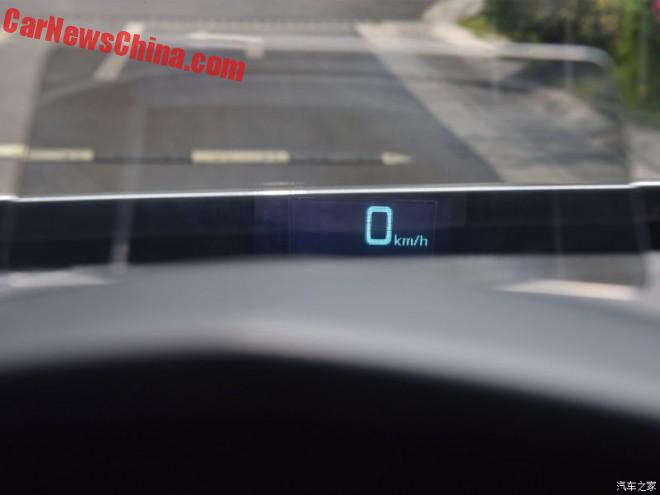 There is a HUD that can show the speed, for those who cannot, or want not, read the speed from that giant main dial.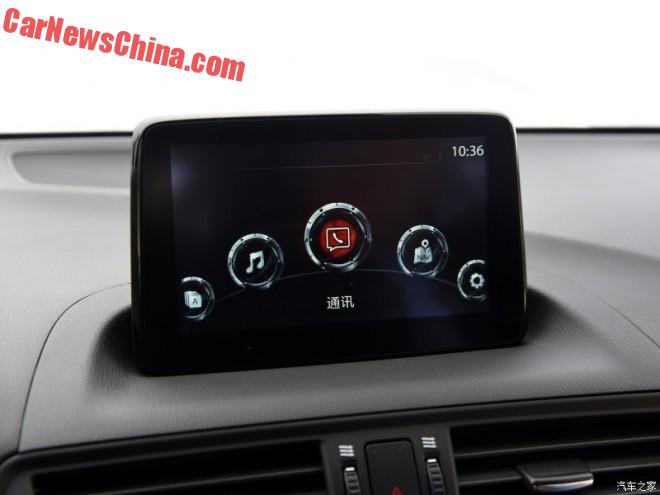 Black screen on beige dash. It is fixed in position, does not fold down or in.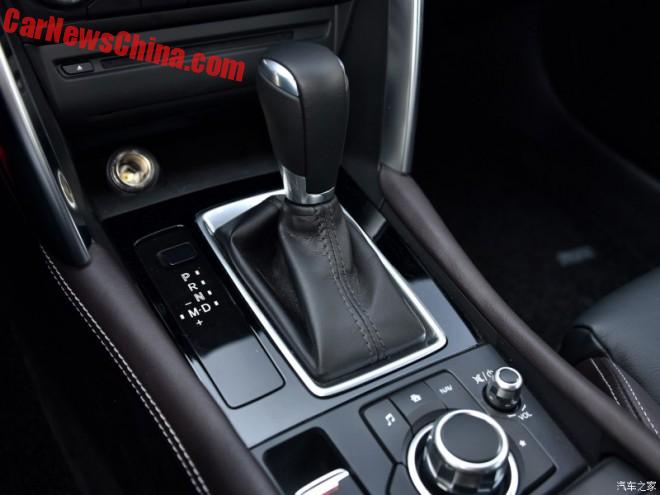 Shiny black panel around the large lever.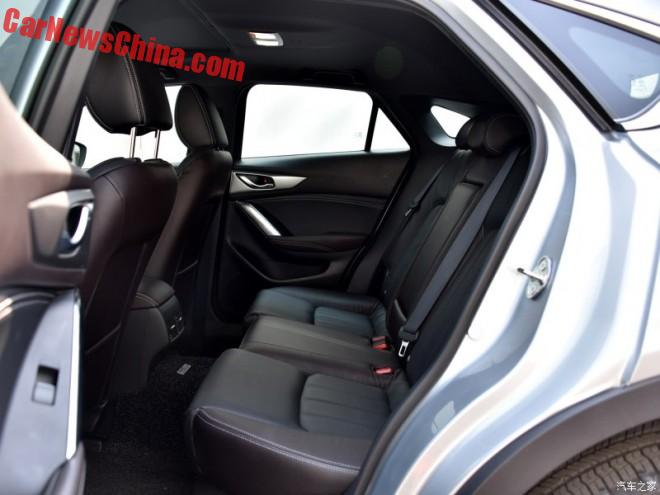 Dark dark dark. Not too much headroom. Sloping sporty roof comes at a price.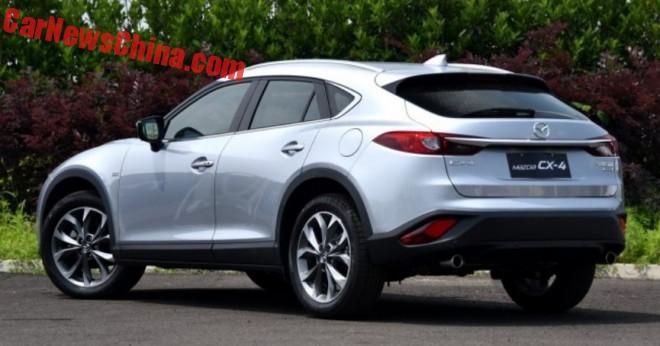 Back outside again, and happily so. Lights are a work of art connected by a trendy shiny strip. Pipes are poorly integrated in the bumper, the only letdown of the exterior design.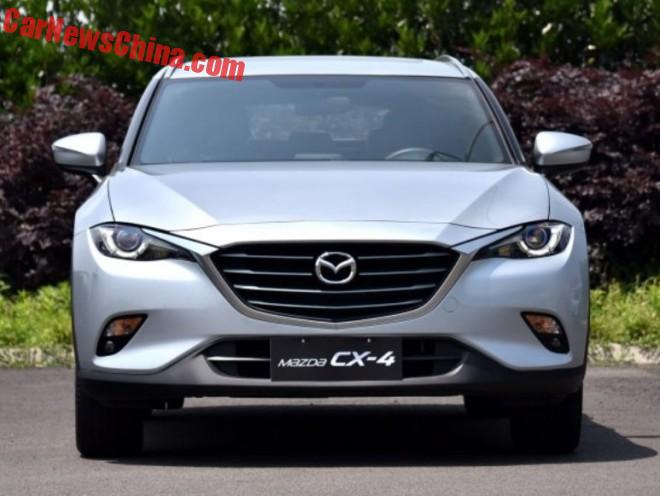 Grille great, lights good, and even the mirrors look kinda cool.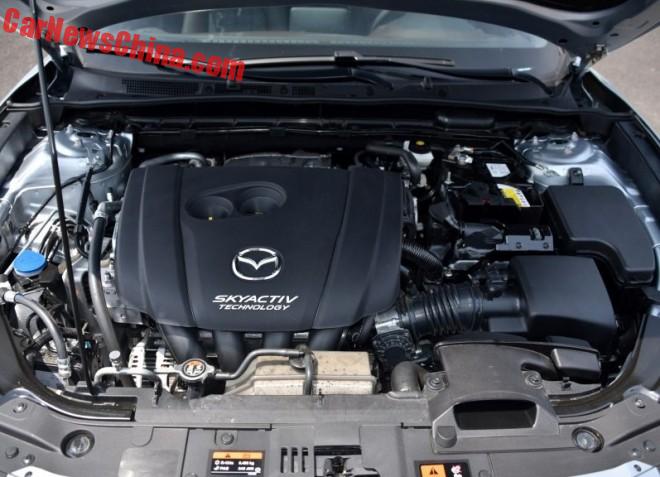 Mazda lets us down again under the bonnet where the engine, the 2.5 shown here, is barely covered, leaving all the ugly pipes and wires exposed. Messy. Even local Chinese automakers got their engines completely covered these days. Why can't Mazda?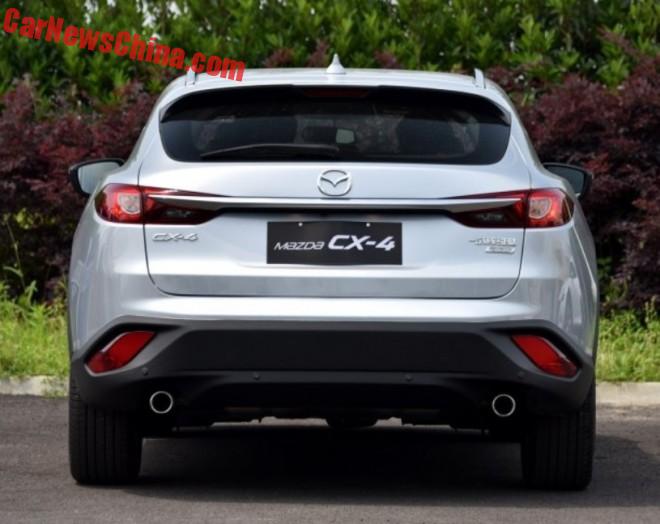 Roof rails are usable, but only just. Bad bad pipes.
A very good looking car with a disappointing interior, old-fashioned engines, and an ugly engine bay. Mixed bag. But looks alone will make it sell.
[robo-gallery id="72754″]