An extremely beautiful black Mercedes-Benz W210 E-Class sedan, Spotted in China in east Beijing. The good Benz was in an absolute perfect condition, smooth in paint and shiny in chrome, without rust or busts, and original down to the shiny gray alloys.
It is a diplomatic car, recognizable by the red character 使 (shi), short for 大使馆 (dashiguan), which means embassy. The number 133 refers to the North Korean embassy. Well, if they maintain their missiles as good as this great car we got to be careful!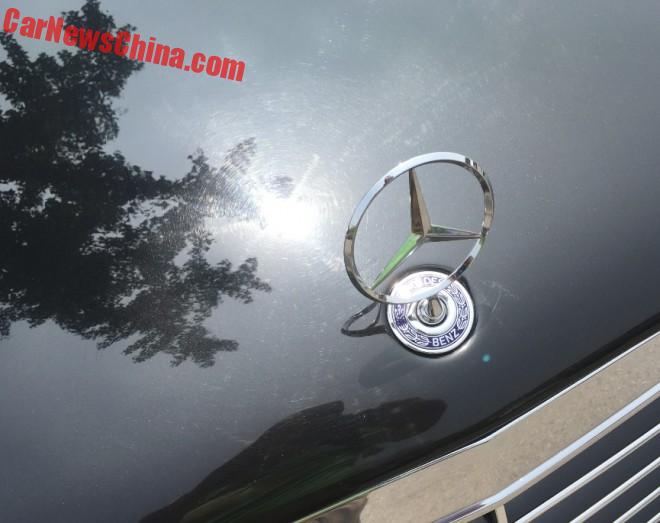 The Mercedes-Benz W210 E-Class was manufactured from 1995 until 2003 with a facelift in 2000, this North Korean Beijing car is an original pre-facelifted car. Sadly, there were no engine badges on the vehicle so I can't be sure what is under the bonnet. Smallest engine available was a 150hp 2.0 liter four and the largest a 405hp 6.2 liter AMG V8.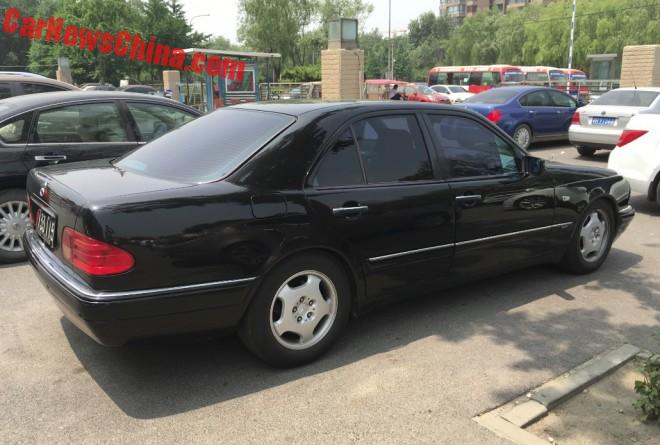 Washed and well, without even a bit of dust.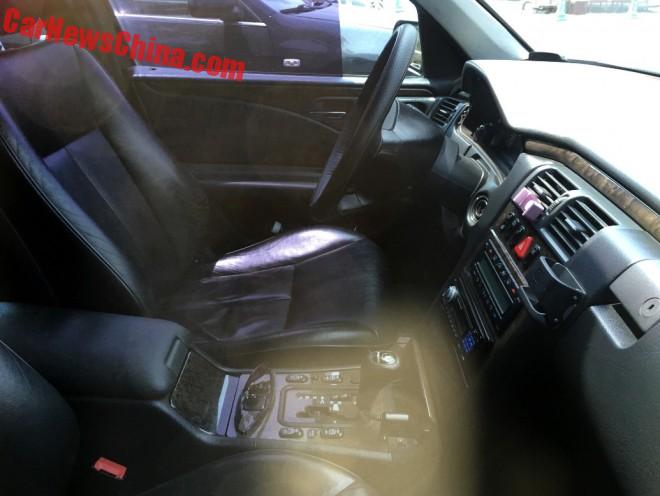 The interior looked fine as well. Wood still very good. Leather in need of a cleanup. Sadly, the radio is not original but a typical Chinese after-market unit.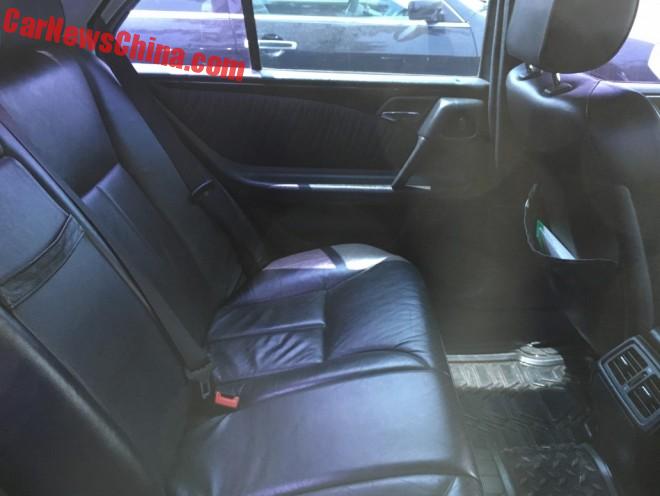 Floor mats are after market too. Almost every car in Beijing has additional floor mats, protecting the original carpets against the dust and dirt of the capital.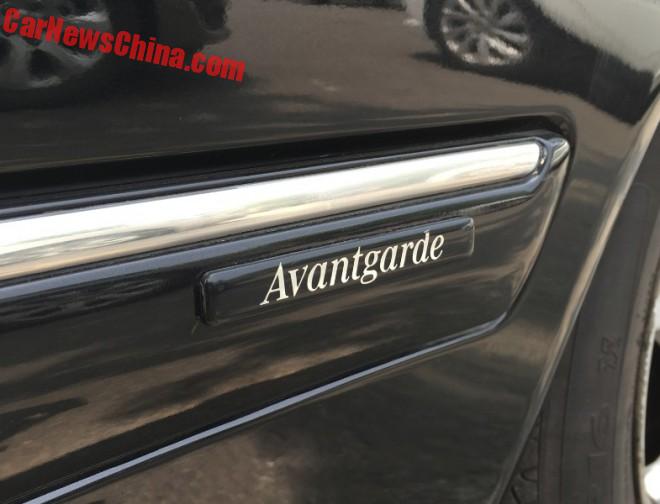 Avantgarde trim level.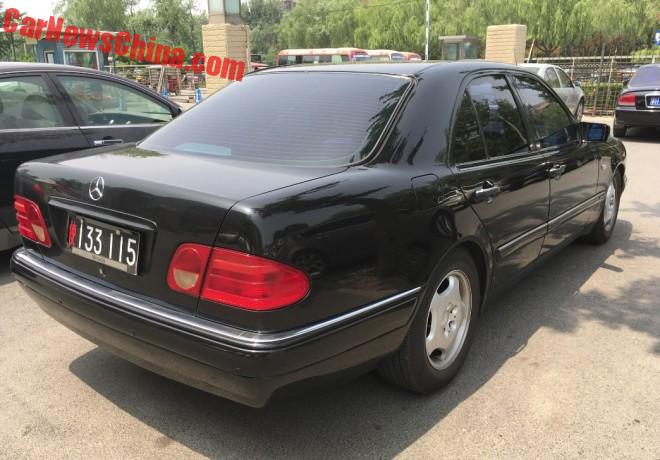 Normally, the numbering of an embassy goes like this: 101 is the ambassador's official car, 102 is the ambassador's private car, 103 is for the vice-ambassador's (different countries use different names for this function) private car.
After that is is pretty much a free for all without much meaning about rank or year. In this case 115 most likely means this great Benz was the 115th car purchased by the North Korean embassy, counting from the moment China and North Korea established diplomatic relations in 1949.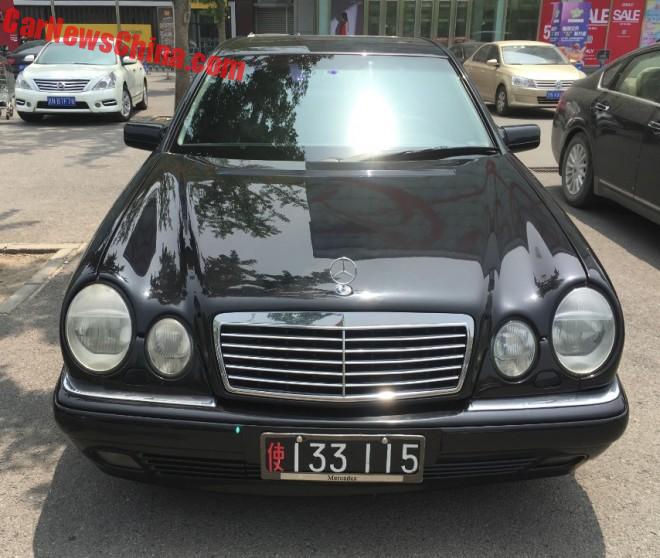 A beauty of a Benz belonging to a strange but beautiful country. May there be peace, may there be peace. And if this great Mercedes can help, well, all the better!