The brand new Guangzhou Auto Trumpchi GA8 has been launched on the Chinese car market. Price starts at 169.800 yuan and ends at 299.800 yuan. The Trumpchi GA8 is the new flagship of the Trumpchi range, and the largest and most expensive vehicle they have ever made.
The GA8 has become the best looking Trumpchi and one of the best looking Chinese sedans so far, with a sleek and sporty but still classy profile, thick chrome strips around the windows, more chrome on the lower end of the doors, and wheels that are not too small for once. Only dissonant is the wuzzy fake-air vent combination on the front fender and door. The GA8 would have been more beautiful without.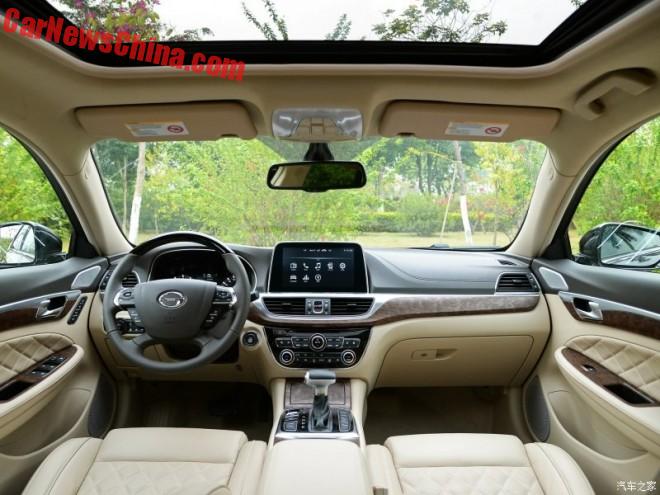 The interior is really good, light colors and fine materials, a huge bitch of a screen for the infotainment, and nice fake-wood panels on the dash and doors.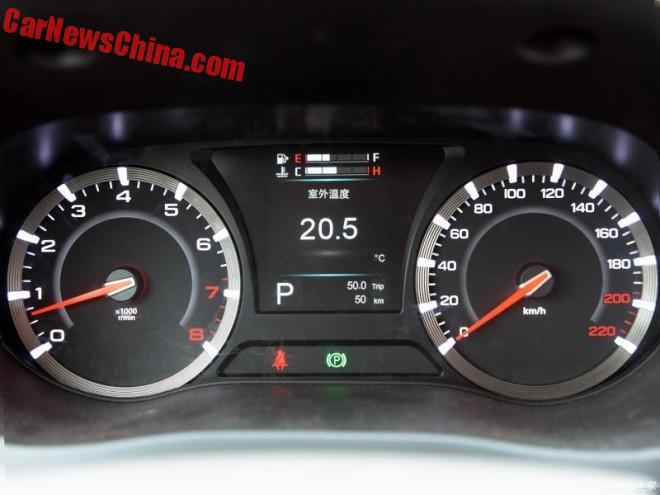 Dials are analogue with a small display in between.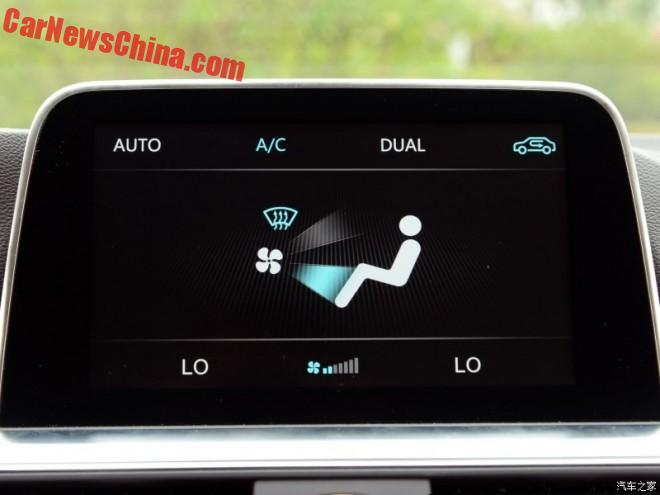 The infotainment system works on the 'T-Box 2.0' operating system and connects to the outside world via the 'G-Link' connection. The system comes with permanent internet, television, telephone, and controls all the basic functions of the vehicle.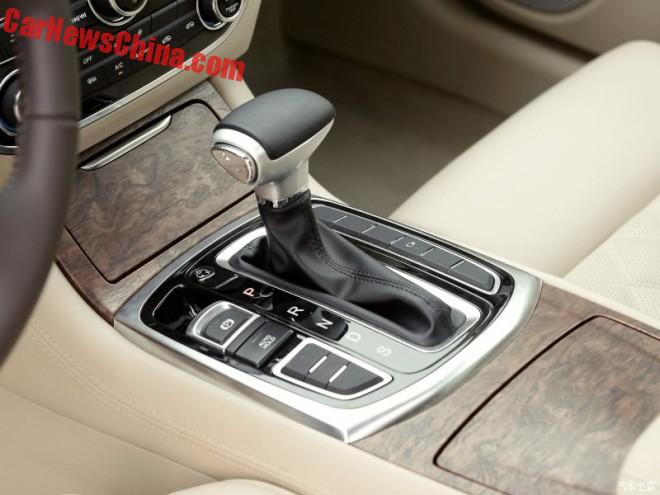 Electronic parking brake, plastic aluminum around the gear lever, and plastic wood around that.
There is only one engine available: a 2.0 turbo four-cylinder with 197hp and 300nm, mated to a six-speed automatic 'box. And that makes the GA8 is quick car, 0-100 is gone in 7.9 seconds and top speed is 225 km/h. The GA8 2.0 turbo is designated 320T.
The 1.8 turbo we heard about earlier will be launched later, but when is yet unclear.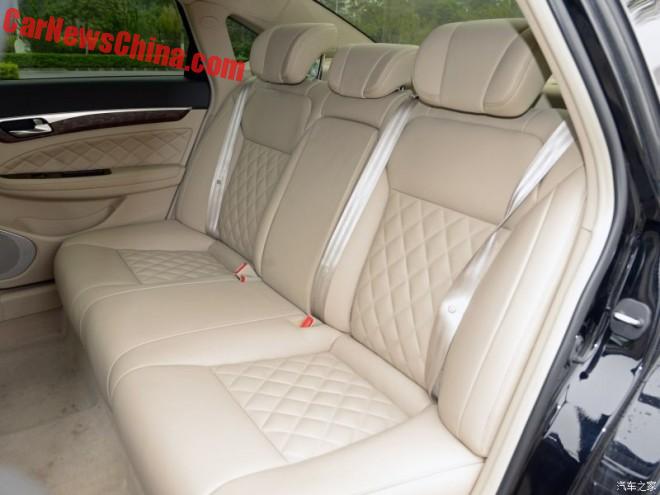 Rear bench looks comfortable. Enough space for three and the legs. Seat belts in beige like the seats themselves. Seat pattern comes back in the doors.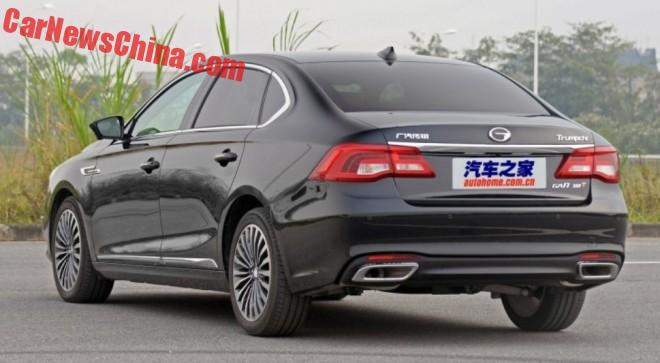 Looking really good from behind. Rear lights a tad too big for mid 2016. Real pipes behind the pipe tips. Wheels could have been a bit bigger.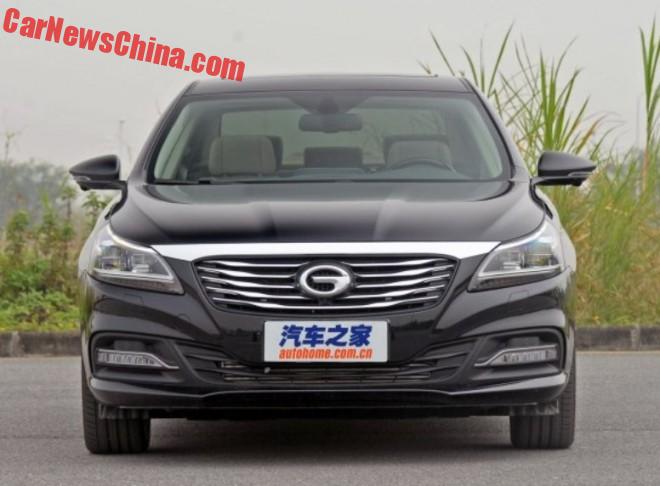 A busy front with a lot of lines going everywhere, but the grille looks great.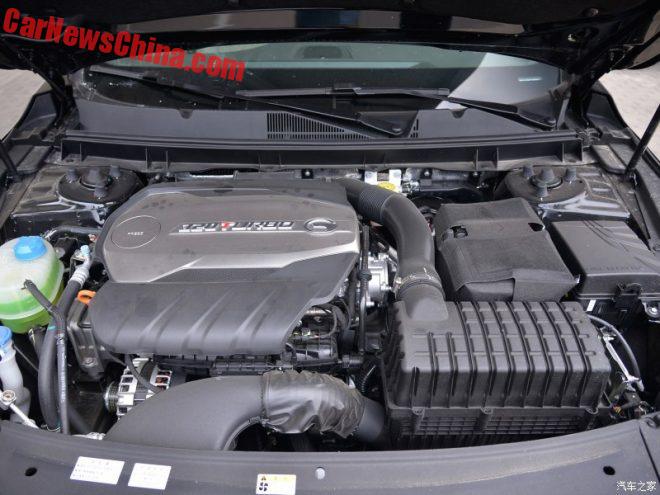 The 320 Turbo which thus is the 2.0 turbo engine. Got it..? Not much of an engine cover at Guangzhou Auto, looking a bit too cheap. Most of the competition got their engines covered more neatly.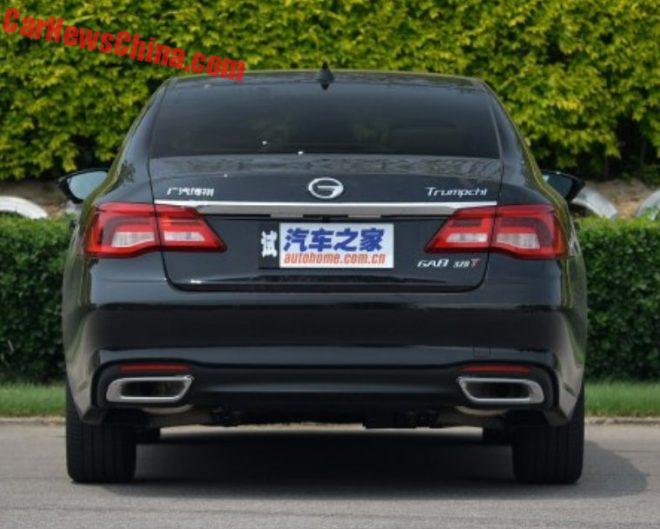 The new Guangzhou Auto Trumpchi GA8 for China.