And we continue immediately with Part 2 of our Work Report on my visit to the Changchun International Auto Show (aka Auto Changchun) in the great city of Changchun in Jilin Province, in the Dongbei. Part 1 + into here. On the first photo a pretty little lady with a fiery red Italian steed. Maserati and Bentley were the only top end brands with their own booth on the show. Wuzzy, because Changchun seems rich enough for more.
Landwind was in the house. They had two X7 and one X8. The theme of the day was movies, with Avengers and X-Men stickers on the cars. Sure they checked that with Marvel, right?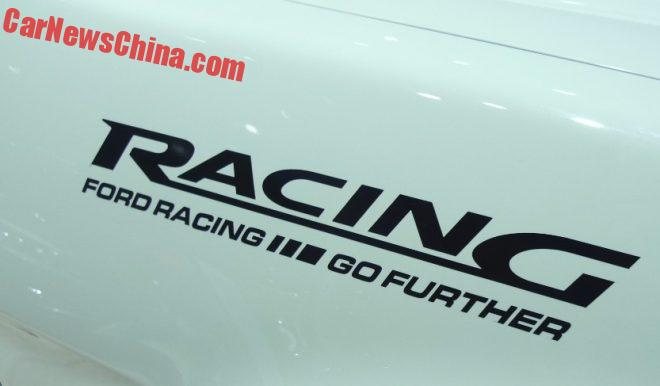 The X8 also had this sticker on the fender. Hahaha. Look at Landwind being silly. Can't design their own car. Can't read what text on sticker says.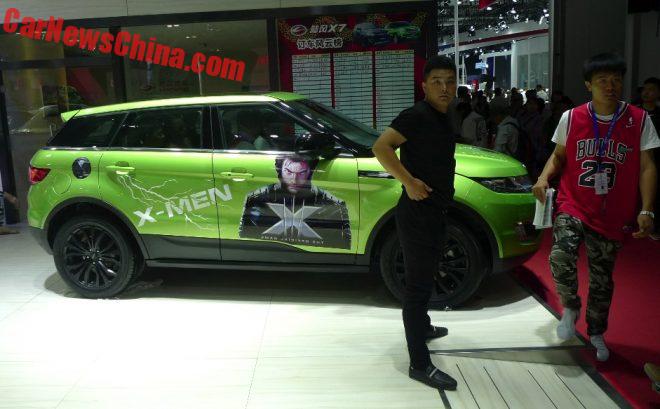 The X7 with X-Men stickers. Is funny: X7 X-Men. Cool Chinese people were just hanging around. They ain't no X-Men. Let's have a better look at that sticker now: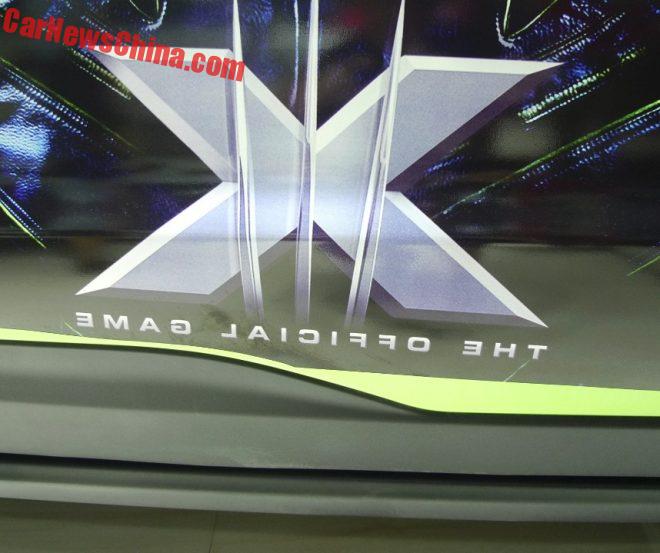 Hahaha. Look at Landwind being silly. Can't design their own car. Can't read what text on sticker says. Don't notice the text is mirrored.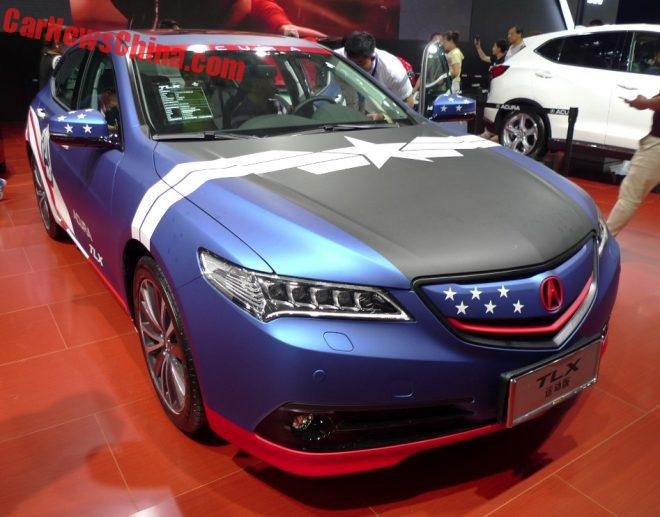 Acura too had an Avengers car, but they can, because they sponsored the movie. TLX looked cool with a wrap in matte blue, matte red, and matte black. Grille with U.S. flag starts abd a red logo. Big white star on the bonnet. See Landwind? That's how it should be done!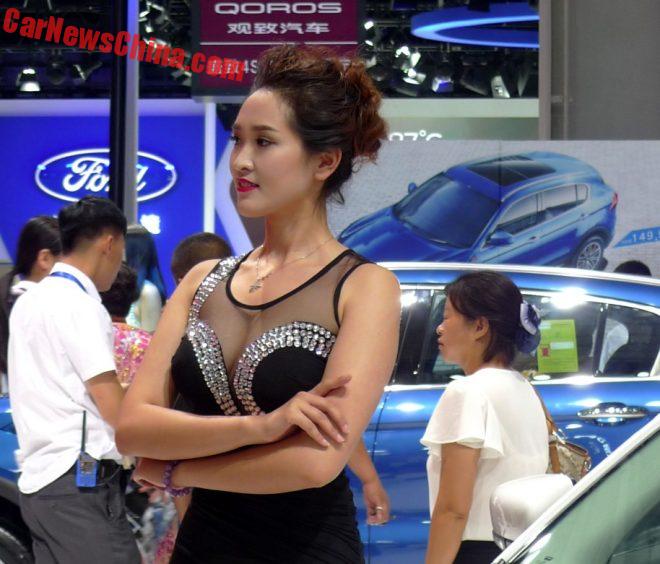 I then went to Qoros because they had a pretty girl with big airbags on the booth.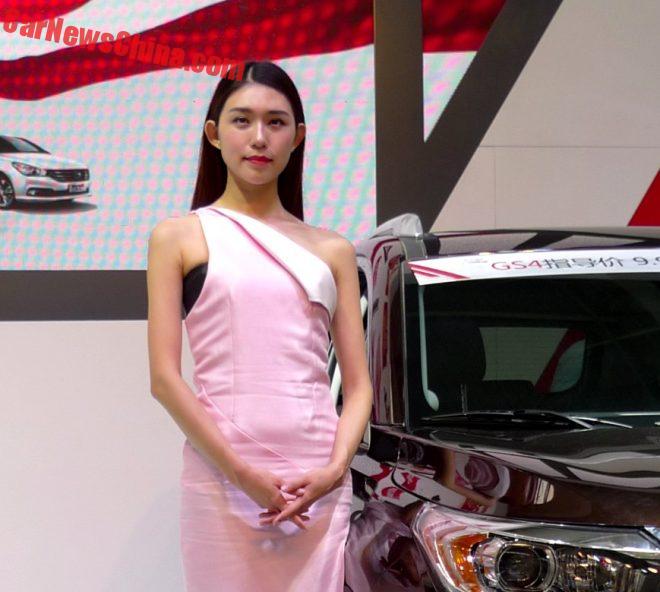 Guangzhou Auto had a girl that was very serene. Or she had her period.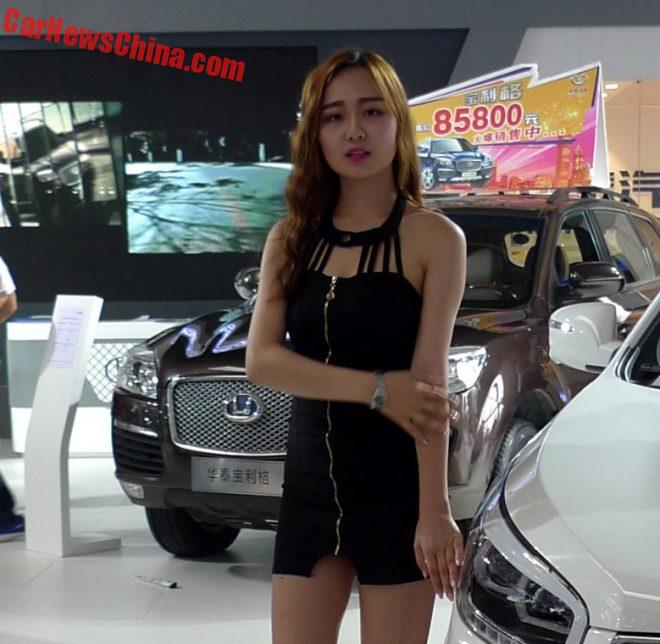 Hawtai had a girl in urgent need of a man who could repair her zipper. See her looking for that man! Anyone?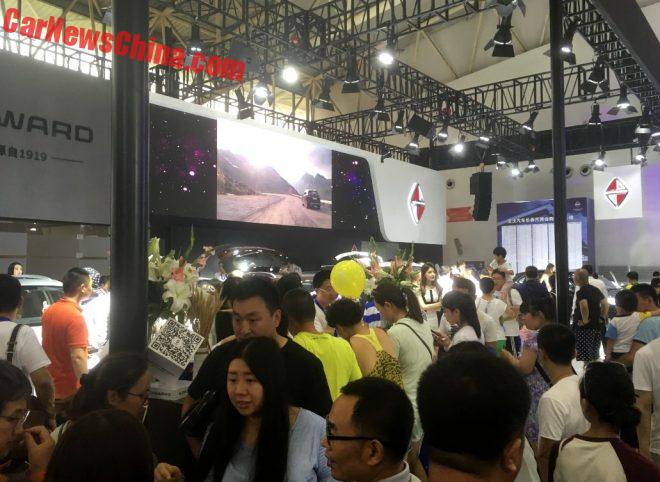 Busy at Borgward. I went to see what it was all about. Turned out they were giving away free stuff at the information desk. The stuff included a rectangular shaped box. Intrigued I moved closer, I thought it might be car model, and that I would like to have as well. But it wasn't. The box was in fact a fancy shaped… tissue box. No kidding. Stupid standard paper tissues. Guess Changchun folks love tissues.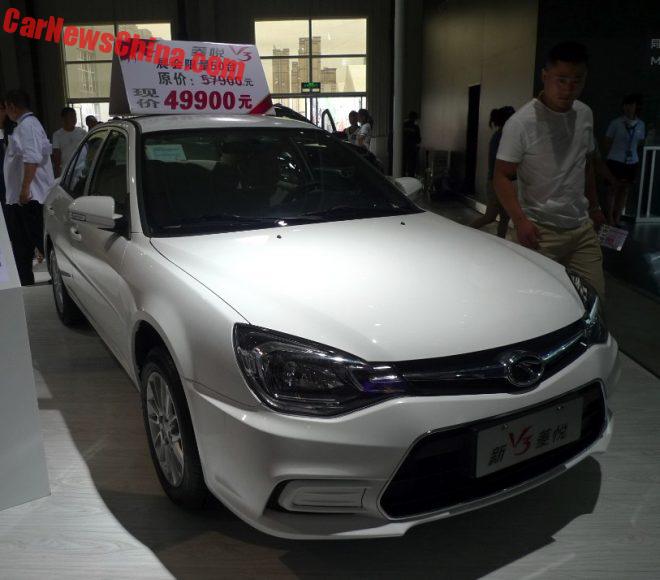 The ancient SouEast V3 is still in production. It is based on the fourth generation Mitsubishi Lancer, which is still in production in China too. Cars never die here! But sales are slow and SouEast was selling this fine white example off the booth for only 49.900 yuan, and that is very cheap for a compact sedan with a 120hp 1.5 liter Mitsubishi motor. List price is 57.900 yuan, so it's down a massive 6000 down, and that's enough for a lot of tissues.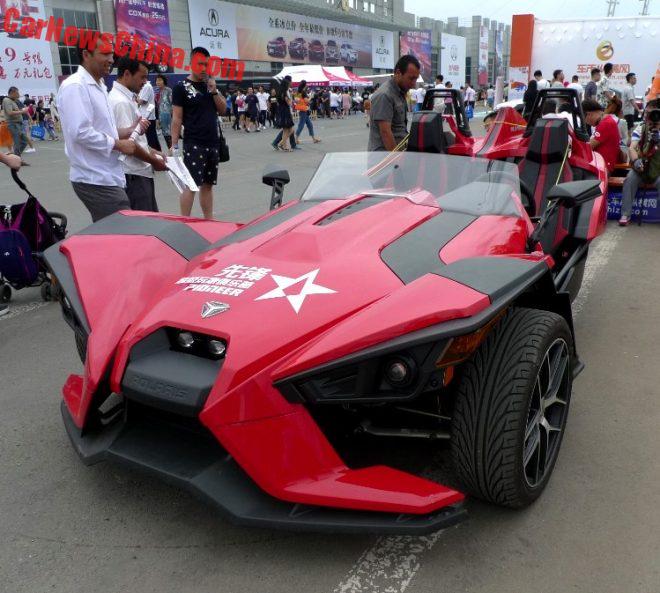 An ultra-everything Polaris Slingshot. Gray import from the U.S. It wasn't for sale, people could rent it for 200 yuan per hour. It is powered by a 2.4 liter Ecotec engine with 173hp and 226nm. This engine is an oldie, it also served in the Pontiac Solstice (here is one with the 2.0 turbo) and Saturn Sky.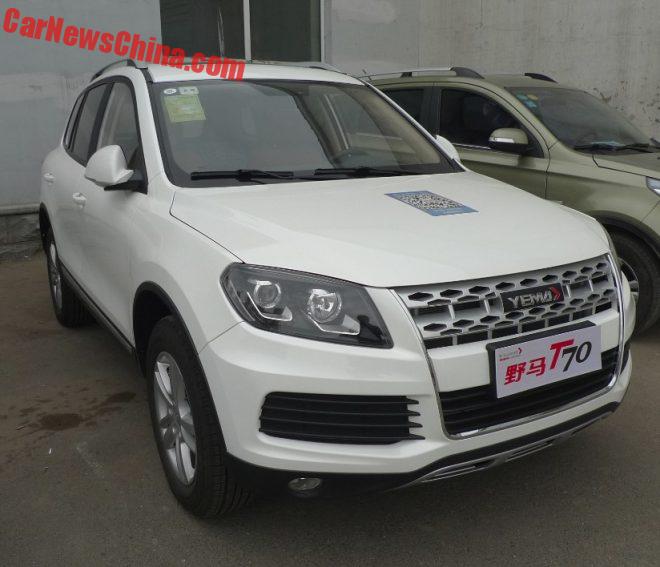 In between halls I met this nice Yema T70, Yema's biggest car ever, looking like every Volkswagen. It was the very first time I saw one in the flesh. Yema doesn't sell 'm in Beijing. Fit and finish seemed good enough, inside and out. But those tiny wheels ruin everything.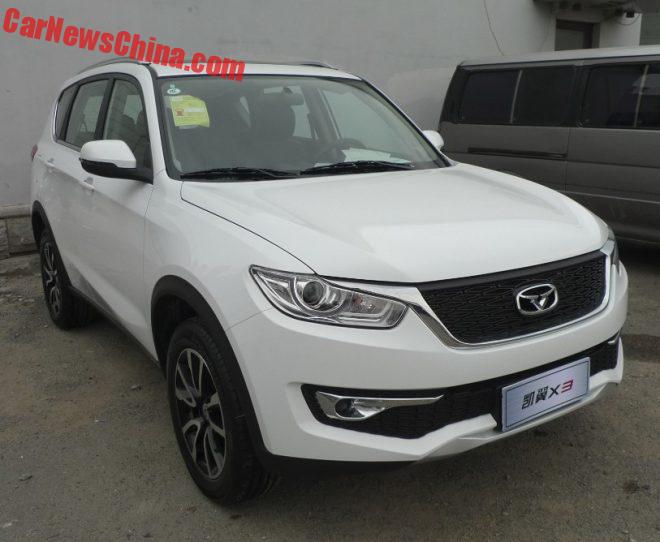 Then I saw the Cowin X3. Launched last month and based on the Chery Tiggo 3. Cowin is a new brand under Chery, aimed at young car buyers in smaller cities. Like Changchun. But I bet this stylish little SUV would sell nicely in the capital too.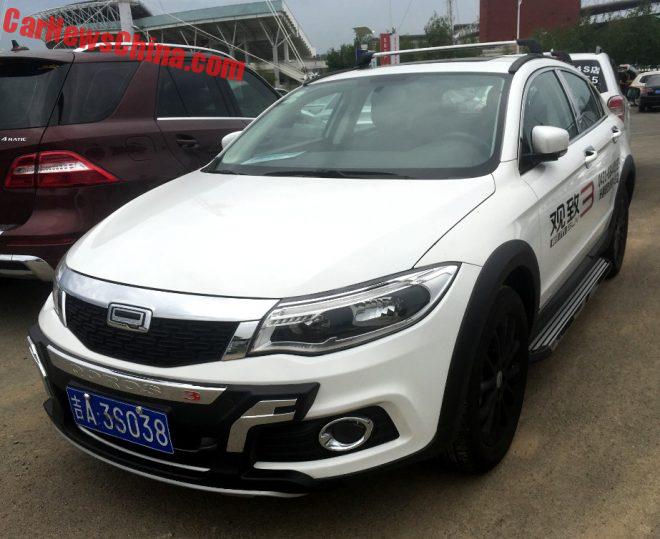 This oddity is the Qoros 3 City SUV, fitted with an extra fat front bumper, black wheels, and side bars. Not bad. But it is not a city and not an SUV. It really is a cheap-skate crossy version of the Qoros 3 Hatch hatchback. Qoros was apparently doing well in Changchun, I saw them all over the place, mostly the sedan and hatch, and even a few 5 SUVs.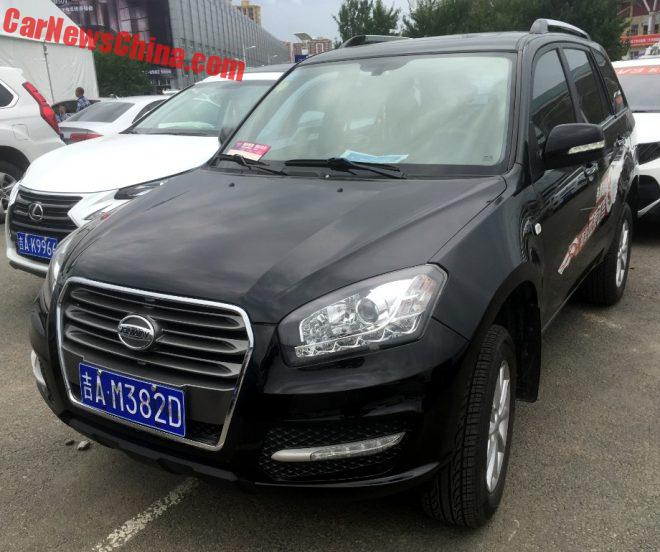 And we end this Part 2 with a very rare car. This little black diamond is the Jonway Falcon, a Toyota RAV4 clone with an Audi grille. It is still in production. Price ranges from 80.800 yuan to 103.800. Power comes from 101hp 1.6 or a 133hp 1.8. Jonway doesn't sell in the big cities, and I guess that's the right call.
Part 3 of this Work Report coming up soon!